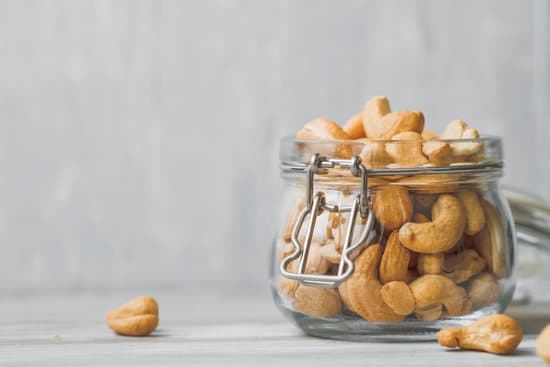 Cashews are known for keeping the heart healthy and a rich protein source. Taking 6-7 cashews a day is no harm as it only gives you more energy. Then how about trying these mouth-watering cashew desserts. These are easy to make and you can get fresh cashew nut online easily from Dry Fruit Zone. Dry Fruit Zone's cashew is of premium quality and is crunchy in the first bite itself. Relish this delicious nut in the form of dessert after a meal and you shall get the taste of heaven. So what are you waiting for hurry up and buy cashew nut online right away.
1. Cashew Cookie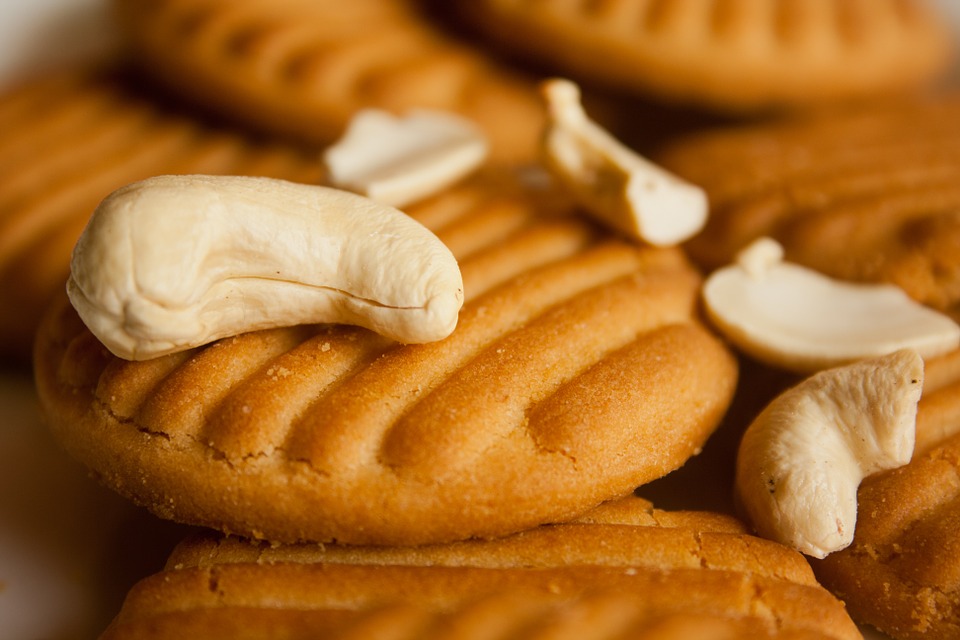 Ready for a quick snack, like this, can be done in only 20 minutes. Get ready to impress everybody with your recipe for simple cookies. 
Ingredients
3/4 cup cashew butter (blend roasted cashew with coconut oil till it gets smooth)

1 egg

Choco chips to garnish

1/8 tsp salt

1/2 tbsp natural sweetener or powdered sugar
How To Make?
Preheat oven to 160-degree Celcius.

Mix the cashew butter, 1 egg, salt, and sweetener until it becomes smooth and no lumps are present. 

Now use piping to make cookies into shapes and dimensions of your own choosing on a tray.

Now put it in the oven for about 10 minutes. Take it out and garnish it with chocolate chips, then cool for about an hour. Your cashew butter cookies are ready.
2. Cashew Cheesecake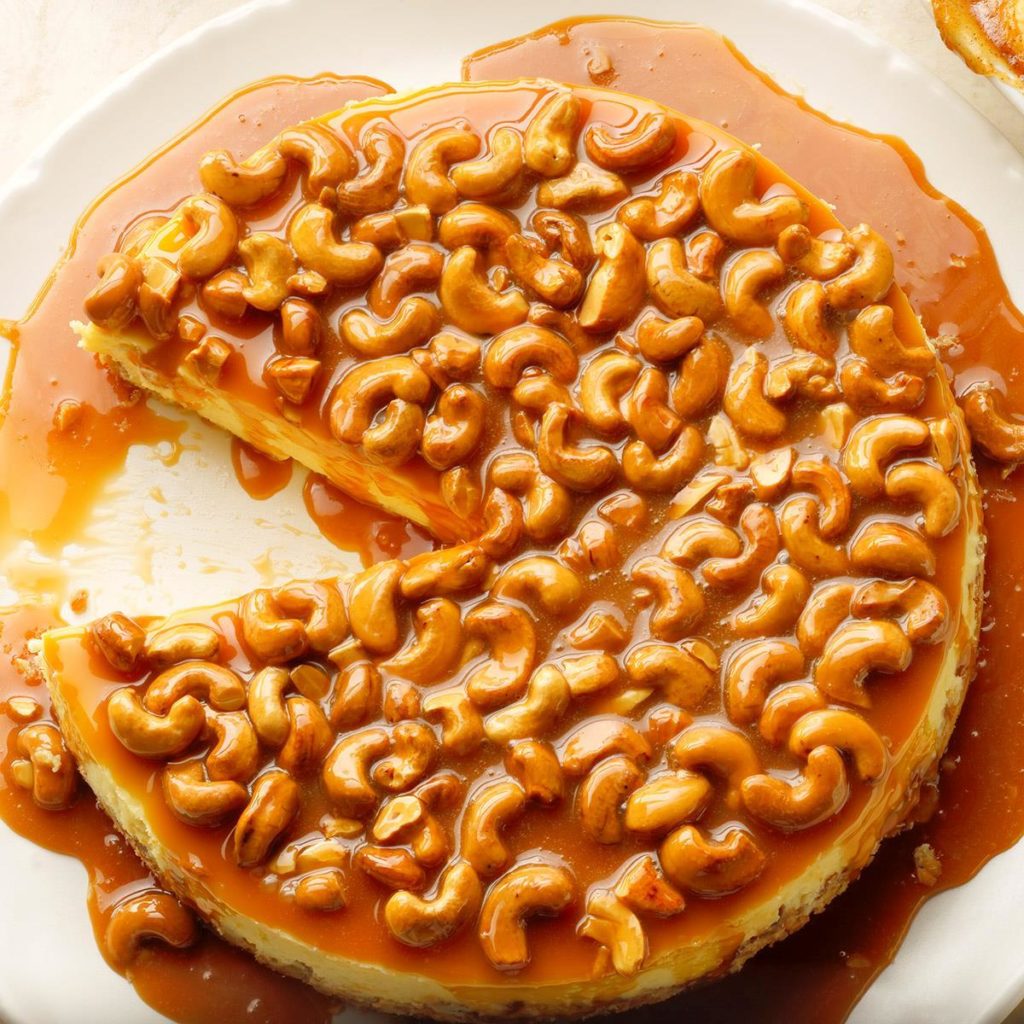 Birthday or anniversaries, try this homemade cheesecake and surprise your loved ones.
Time Taken- 2 hours
Ingredients
1 cup almond

1 cup chopped dates 

1 pinch of salt

1 cup cashews

90 ml of coconut oil

125 ml of coconut milk

3 tbsp lemon juice

1 tsp vanilla essence

65 ml natural sweetener
How To Make?
In a food processor, mix together the almonds, dates, 1 teaspoon coconut oil, 1 pinch salt to form a crust. Let the blend be slightly grainy. Coconut oil helps to keep the mixture intact. 

Now take a container you want to make your cake in and place the above-mixed ingredients in it and set it aside. 

To make cheese cream soak cashew overnight in water so that it becomes soft 

In the food processor, pour out the water and add the cashews, remaining coconut oil, coconut milk, natural sweetener, lemon juice, and vanilla essence, and blend well so it is soft and creamy. 

Spread the cream over the crust you made before this one, and keep it for 2-5 hours inside the freezer. Your favorite cashew cheesecake is ready for serving.
 3. Kaju Katli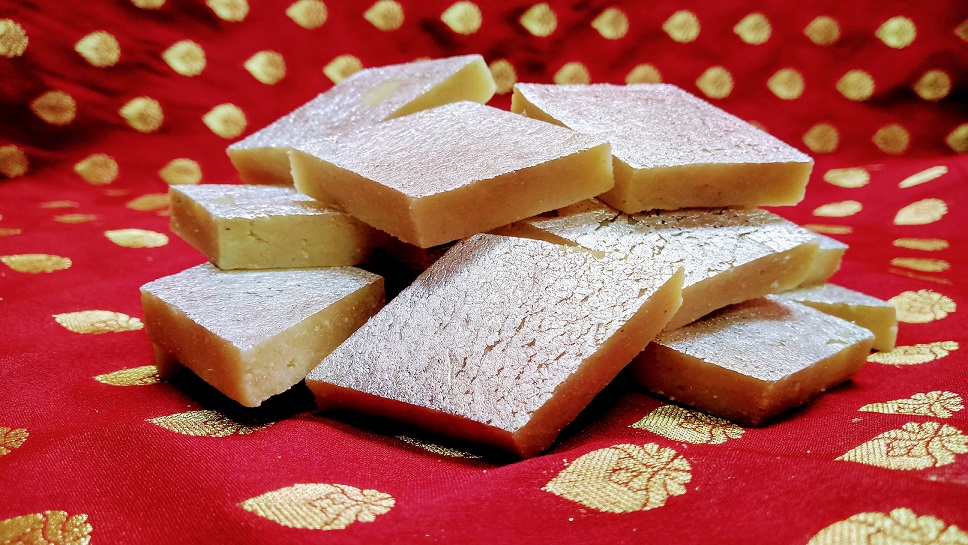 Here's the favorite dish of all, and what's better than learning how to make it at home by yourself. 
Time Taken- 30 Mins
Ingredients
1 1/2 cups cashew nut

1 cup of water

2 tablespoon sugar

1 teaspoon rose water

1 teaspoon cardamom powder

3 teaspoon ghee for roasting and greasing
How To Make?
In a blender, mix 1 1/2 cup of cashew until it becomes powdery. Let it be slightly grainy cashew powder. 

Mix sugar and water in a saucepan and stir until the sugar dissolves entirely in water. 

Add the cashew powder to the saucepan before the sugar begins to boil. Now stir the mixture with a ladle until it blends well. Stir it until there are no lumps, and the mixture is thick. 

Add a teaspoon of rosewater and cardamom powder each over it and stir it to again. 

Add 1 teaspoon of ghee so that the mixture does not stick to the saucepan. The mixture slowly gets dense and starts to leave the sides. 

The mixture is just slightly sticky by now if it's still too much you need to cook it for some more time till the stickiness lessens.

Put the pan aside and cool it for some time. To check if it's not too sticky try making balls of it. Try making one. If it's ready your final process can be done.

Pour the whole mixture into a greased bowl, or one containing parchment paper. Let the mixture cool down for a while, so you can touch it. 

Knead it like dough for 2-3 minutes to smooth. 

To get a smoother surface and not a lot of thickness roll a rolling pin over it.

Cut it into shapes of your choice and ready for your Kaju katli.
4. Kaju Pista Roll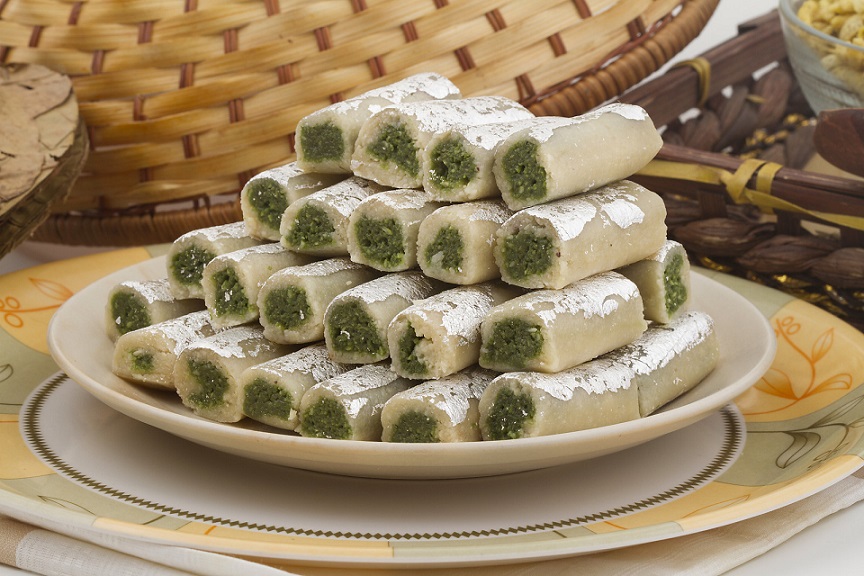 A mixture of two nuts, there's no need to hurry to a sweet shop now. Create this tasty home sweet with the simplest recipe. 
Time Taken- 40 mins
Ingredients
¾ cup pistachios (powdered)

¼ cup sugar (powdered)

1 tbsp milk powder

water to make a dough

You can also add green food colour to pistachio dough.
Note- The Kaju dough is Kaju katli itself. You can make it by reading instructions on the previous recipe.
How to Make?
First, you have to be a dough with pistachio. You'll be well mixing powdered sugar and pistachio for that. At this stage, you can add food colour. 

Now slowly add water, and knead the dough. Make sure they don't have lumps. 

You should sprinkle the milk powder over it to make the dough non-sticky, then knead it again. 

Make a sugar syrup in a separate cup, mixing powdered sugar in water for a while. 

Take the dough from Kaju, and cut it in half. 

Take the pista dough and roll it till it gets a smooth cylindrical shape.

Now place the pista dough over the Kaju dough and cover it up.

Roll the wrap smoothly till it forms a smooth cylindrical shape.

Now cut the roll in sizes of your choice and your Kaju Pista roll is ready to be served.
These are some of the delicious cashew recipes that are worth giving a try.  Such desserts made using nutritious cashew can be tried for all those who have a sweet tooth and wish to stay healthy.
Author Bio :