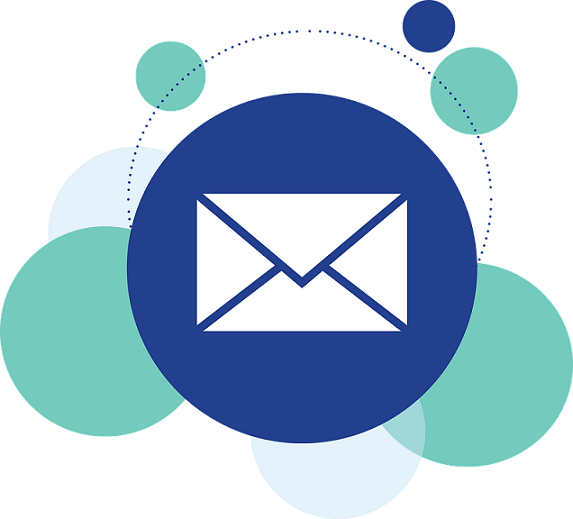 Any Zimbra users may want to export Email from Zimbra to Thunderbird due to the drawbacks of Zimbra and official requirements. But the question occurs how one can do the migration from Zimbra TGZ to Thunderbird because Zimbra doesn't allow exporting emails, messages, contacts and other data into Thunderbird file format.
Let's follow this article and know about How to import Zimbra TGZ to Thunderbird because it is created only for users' assistance to simply import Zimbra TGZ files to Thunderbird in MBOX file format. But before explaining about the migration procedure we will focus on some fact points of Zimbra, Thunderbird and their supported file extensions.
Comparison between Zimbra & Thunderbird – Why User goes with Thunderbird from Zimbra
Zimbra Desktop is not completely free while Thunderbird is free app to use and access for much time. Zimbra is not so easy to operate while Thunderbird can be easily used by anyone. Maintenance of Thunderbird is low in comparison to Zimbra. Basically Zimbra Desktop is worked with Zimbra Collaboration Server and its connectivity with Zimbra Desktop is not much good while Thunderbird has no need to connect with any server. Similarly there are many points available which makes strong Thunderbird than Zimbra. Therefore, business or personal users may want to switch from Zimbra to Thunderbird.
Extension of Zimbra& Thunderbird
Zimbra Desktop is an open source & free mail client app which provides you offline & online access to entire email accounts in a place. Zimbra supports TGZ extension to export data i.e. mails, address book, briefcase, tasks, notes, etc from Zimbra mailboxes. A TGZ file is a TAR archived file which is compacted using Gnu Zip (gzip) app. Generally it is used on Linux and UNIX systems, TAR archives a set of files in a single file for easier backup or distribution.
Thunderbird is provided by Mozilla Foundation which is a cross-platform and open source, also a free email client to share information. It supports MBOX extension which stands for MailBOX that means it is a mailbox file format of Thunderbird database. MBOX files are easily supported by Thunderbird.
How to Export Email from Zimbra to Thunderbird in Easy Way
It is true that both apps are absolutely different and its extensions are also not similar from each other and Zimbra doesn't have any export option for exporting emails. So to view or to export emails from Zimbra to Thunderbird MBOX file format users have to save entire Zimbra database as TGZ file format and then we can easily import Zimbra TGZ to Thunderbird, by using Zimbra Converter. To export Zimbra files into TGZ extension file, follow the given steps –
Open Zimbra Desktop and go to the Preferences Section.
Now Go to Import/Export Function of Zimbra Desktop.
Then, under the Export section, tick on Advance Settings. Now choose database items which you want to export in TGZ file.
Finally Click on Export button and then choose saving location to save exported TGZ file.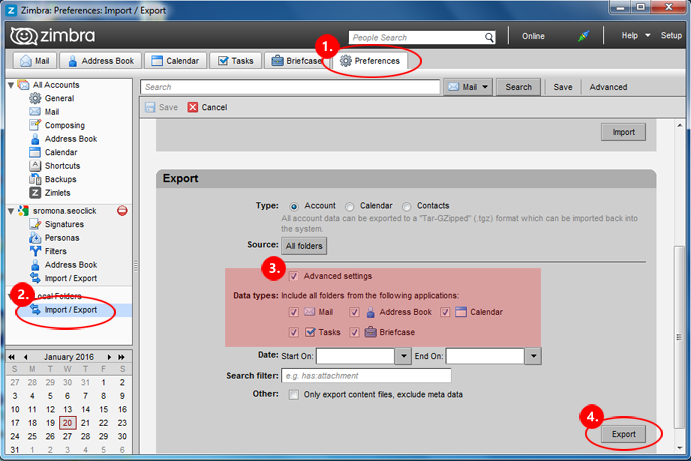 Repeat this process, to extract database of multiple Zimbra user accounts to TGZ file format.
Import Zimbra TGZ to Thunderbird – Complete Procedure
Now, it's time to import Zimbra TGZ file to MBOX Thunderbird by Zimbra Converter that is created with completely developed functions which is required for quick and exact Zimbra to Thunderbird conversion. You can also export Zimbra emails with Attachments into Thunderbird. By using this app, you can export multiple TGZ files from Zimbra Desktop to Thunderbird at once. Now follow the given procedure –
Download and launch the app on your computer screen.
Then Click on Add file & Add folder button to select TGZ files. Then once preview to check out entire selected TGZ file.
Now click on Export button.
Choose MBOX option to save database in Thunderbird.
Then Click on Browse Button and select any location to save converted files.
Finally Click on Convert Button to start the conversion process.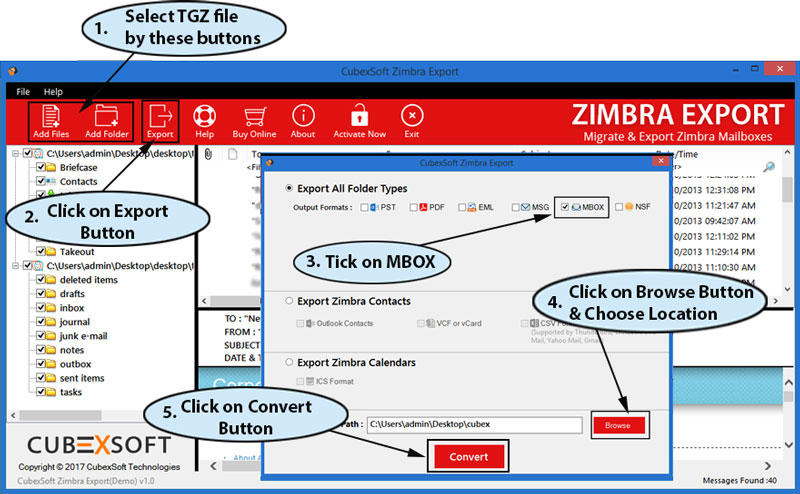 Now the app will start the conversion process and it will complete with a successful message. Then go to the converted files stored location and check MBOX data. Now import entire converted MBOX file into Thunderbird and for that re-open Thunderbird >> Tools Menu >> Import/Export Tools >> Choose the Import Way >> Import MBOX file.
Now, you can easily get entire Zimbra Desktop Files to Thunderbird by using the Zimbra to Thunderbird Converter. It also provides free trial edition to know about the working process of the app. For that, it allows 20 data items conversion from Zimbra to Thunderbird without any cost. Quickly download free Zimbra TGZ file Converter demo, to check out its efficiency.
Author Bio :