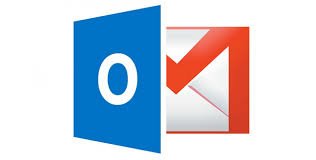 Outlook is an email client provided by Microsoft as a part of its Office suite. Many organizations use the Mail application for business communication and collaboration. Often employees want to transfer some information from their workplace account to a personal Google account. Some look for ways to save important business contacts on an Android phone or on a home PC. Users search for solutions to export contact list from Outlook 2010 to Gmail. They are provided with lot of information that may confuse a non-technical person. This post has been created for all those trying to export Outlook contacts to Google Gmail 2010 account. Read more to find out the best way to perform the migration.
Quick Glance at Contact Migration from Outlook 2010 to Gmail
Sharing information is part of any organizational communication. Often employees share documents, spreadsheets, business data and contacts. Many users tend to import a vCard contact in Outlook 2007, 2010, 2013, 2016. They want to open and read Outlook contacts in Gmail for their convenience. Microsoft Outlook stores contact information in multiple file formats. It can read contacts from a PST, CSV, vCard or a WAB file. The CSV format is common for both MS Outlook and Google Gmail application.
Reasons for Exporting Outlook Contacts to Gmail
Following are some of the reasons for migrating contacts from Outlook Mail application to an account in Gmail:
If a company is moving from Outlook email client to Google Gmail account.
Employees that want to open and read workplace Outlook contacts in Gmail personal account.
There is a corruption in Outlook data files and Contacts cannot be read or accessed.
Methods to Export Contact List from Outlook 2010 to Gmail
Following are steps and procedure to move contacts from Microsoft Outlook Mail application to Google Gmail account:
Solution#1 Manual Solution
Step 1: Export Outlook Contacts to CSV
First, open the Outlook 2010 email application.
Then, go to File>>Options.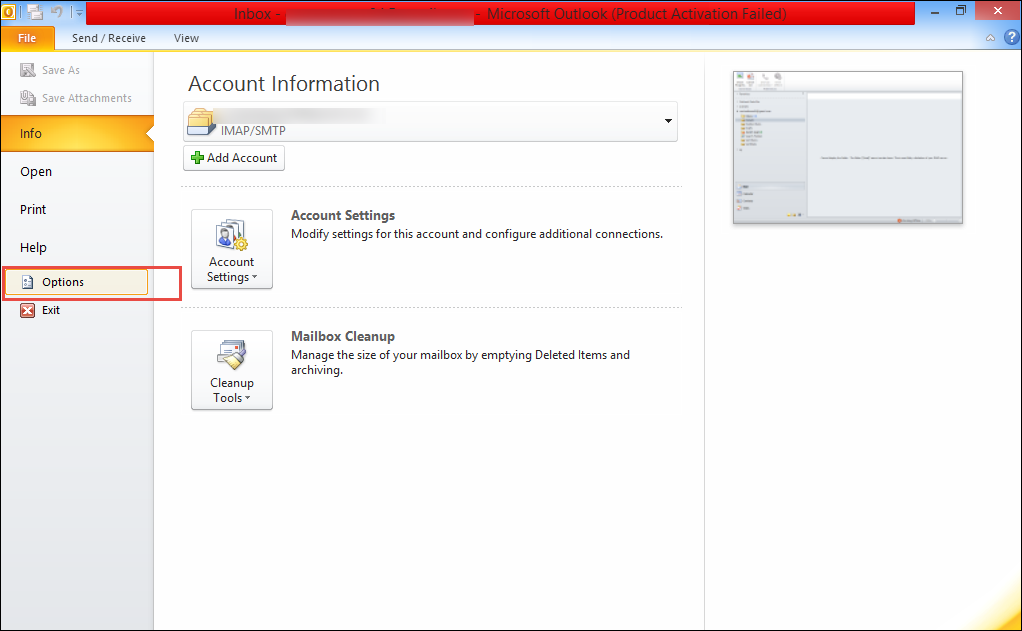 From the Outlook Options dialogue box, go to Advanced>>Export.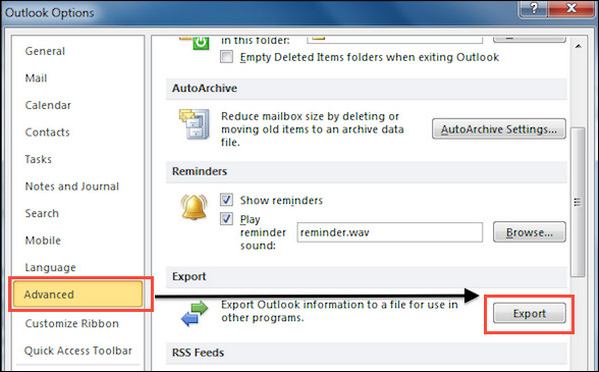 From the Import and Export Wizard, select Export to a File and click Next.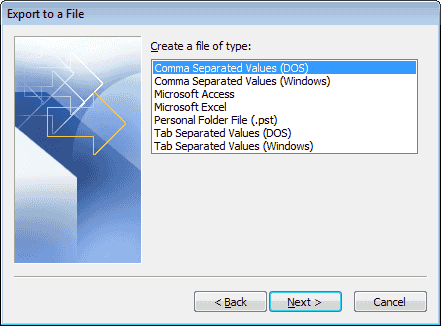 From the Export to a File section, select Comma Separated Values (DOS) and click Next button. Then, select the Outlook Contacts folder and click Next.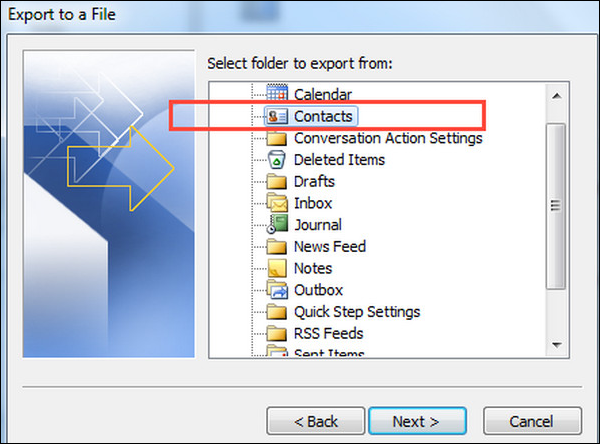 Next, Browse to the folder location where the Outlook Contacts to CSV file will be saved.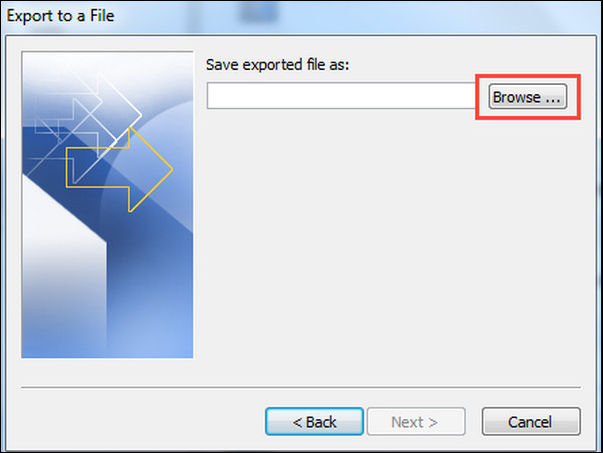 Finally, click on Next and then Finish.
Step 2: Import Outlook CSV to Gmail
First, open a browser window and log-in to the Google Gmail account.
Next, go to Gmail>>Contacts from the top-left corner of the screen.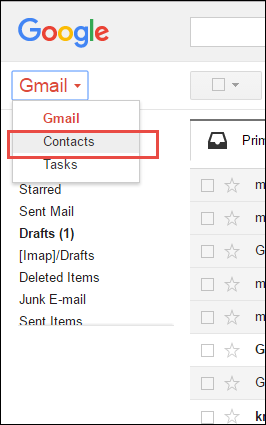 Then, go to More>>Import.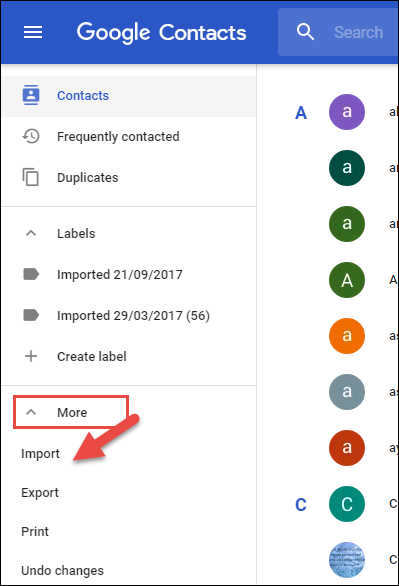 From the Import Contacts from Other Accounts, select CSV or vCard File. When asked to switch to the older version of Google Contacts, select Go to Old Version to import Outlook CSV to Gmail.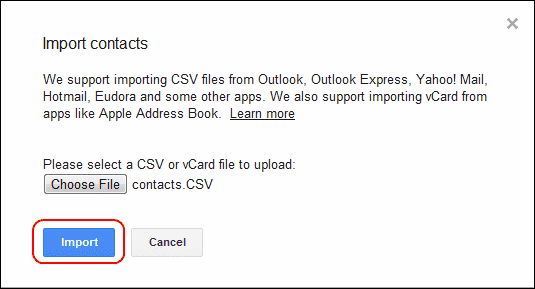 From the Google Contacts page, select More>>Import.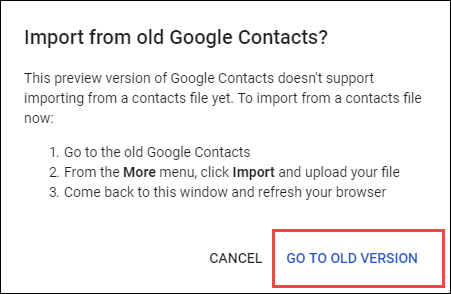 From the Import Contacts dialogue box, click on Choose File.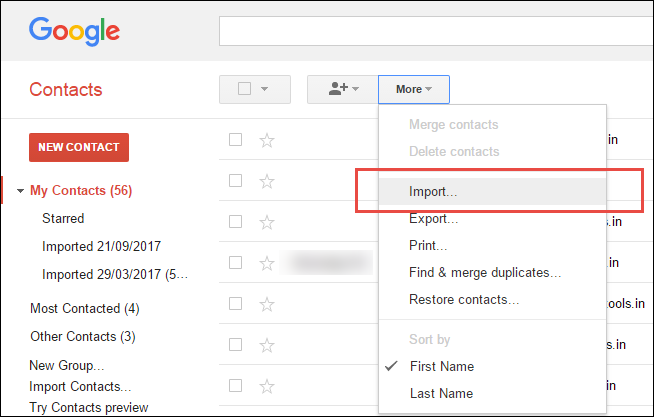 Next, set a name for the Outlook contacts CSV and click Open.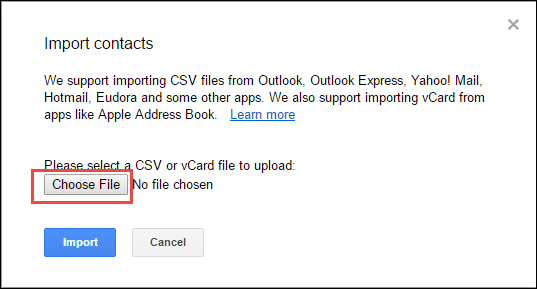 Finally, click on the Import button to open Outlook contacts in Gmail.
Limitations of Manual Procedure
Technical Expertise Required: It is a complex and confusing procedure. It must be undertaken under administrative supervision or after completely understanding manual techniques involved.
Lengthy Process: It is a long and tiring process to import Outlook contacts to Gmail.
Time-Consuming Process: The manual process can take a lot of time to migrate over 20,000 contacts in a CSV.
Solution#2 Use an Automated Solution
The manual solution works great with a few important contacts. If the entire organization is moving to Google Gmail. One needs a more professional solution like the vCard Export Tool. It is a very simple yet effective solution to import Outlook contacts to Google Gmail 2010. It transfers contacts data from the default Outlook profile to the Google account. It can load multiple .pst files and scan them before exporting. It is highly recommended by many data migration agents. The tool is compatible with all versions of Windows 10, 8.1, 8, XP or Vista.
Conclusion
Outlook is a very popular email clients used by organizations worldwide. It has thousands of users that need to export contact list from Outlook 2010 to Gmail. This post provides all the steps and procedure to perform the task manually. An automated solution has also been discussed at the end to make the entire procedure more direct and professional.