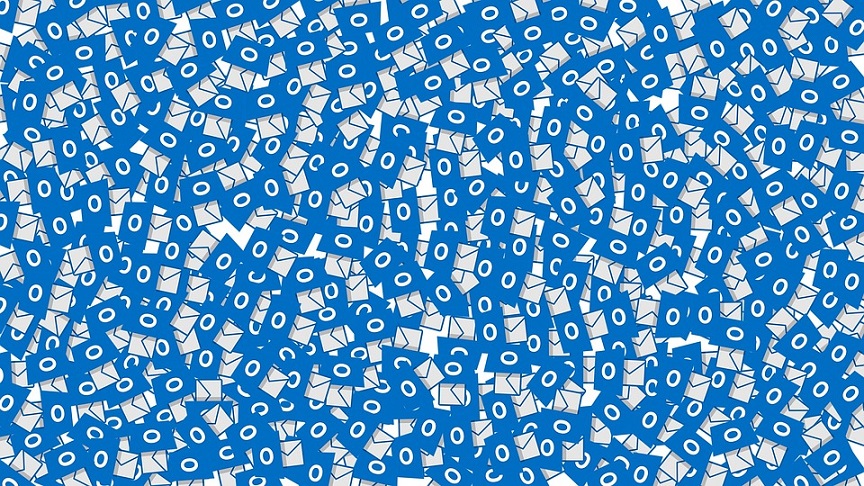 A True Fact
Without any external help, Microsoft Outlook itself does not provides feature to move multiple vCard files in bulk. There is no direct or straightforward way through which one can batch import vCard to Outlook 2016, 2013, 2010, etc. However, still an indirect and lengthy way exists, which is demonstrated in this article. Readers can attempt the explained task if they belong from highly technical background and are ready to devote few hours for the task completion.
Quick Solution : It is possible to complete procedure in few minutes only, if a person is ready to go for the direct solution. The vCard importer is the workaround that provides a straightforward and systematic way to transfer multiple VCF files to Outlook in bulk all together.
Ways for Batch Import vCard to Outlook 2016, 2013, 2010, etc.
The manual solution basically involves following 4 basic steps to be executed :
1. Merge multiple VCF files into one
2. Import output vCard file of Step (1) in your Gmail account
3. Through Gmail, export the CSV file for imported vCard file
4. Import the resultant CSV file in Outlook to end up the procedure
Description of each and every step is provided in the upcoming section. So lets get started!
a) Select and copy all the vCard files on your machine and then, paste them in the root folder of C:/Drive. Give a name to this folder, somewhat like MyContacts
b) Launch Run wizard on your machine and execute cmd command for opening command prompt screen on PC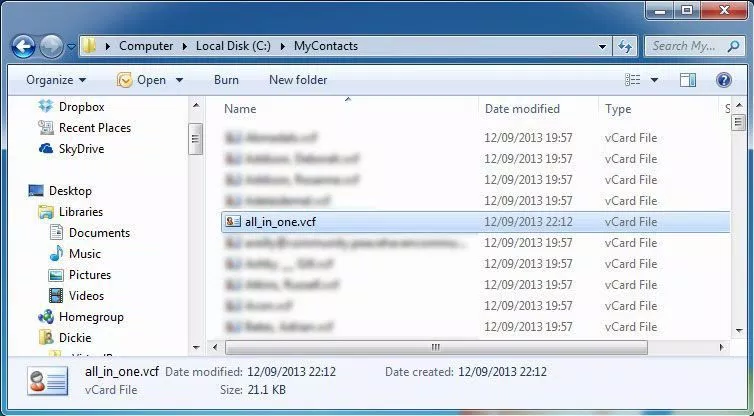 c) Type cd C:\MyContacts command and hit on the Enter key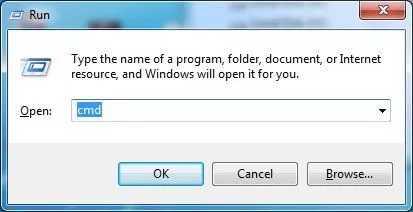 d) Run copy /B*.vcf all_in_one.vcf command line and then proceed to next step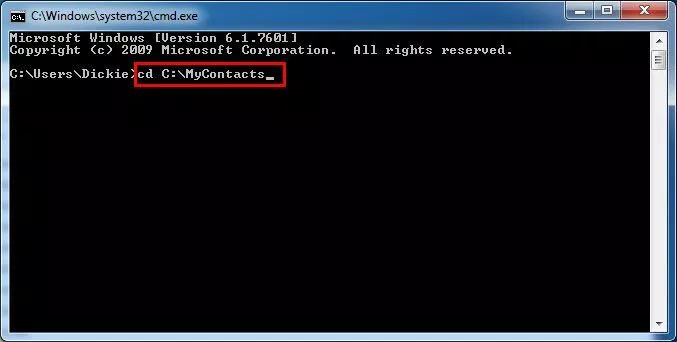 e) Here, you don't have to do something only have to wait for few minutes. You have to wait until-and-unless a process completion statement does not appears. The statement indicates that the file merging procedure is successfully completed.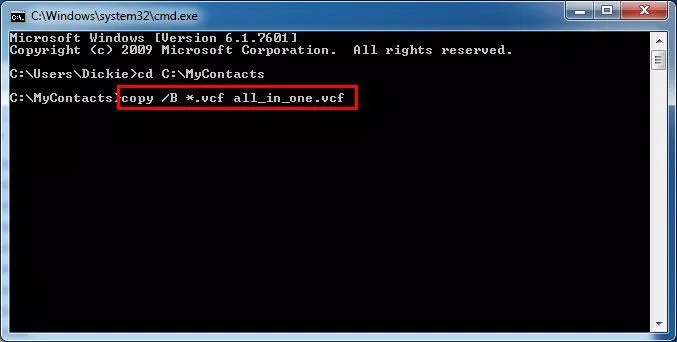 f) Close all the programs, including the command prompt screen and have a look on resultant VCF file.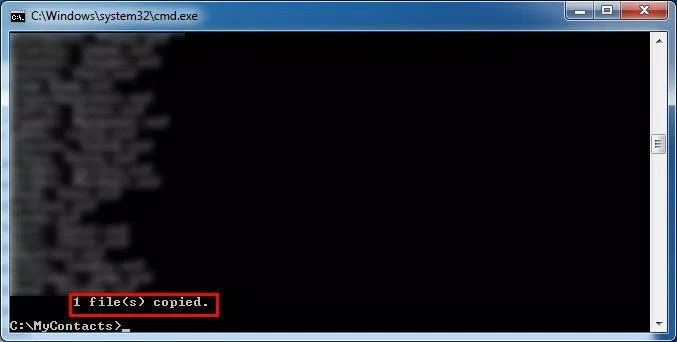 Import Single vCard File in the Gmail Account
1. Open your Gmail account page and click on Gmail >> Contacts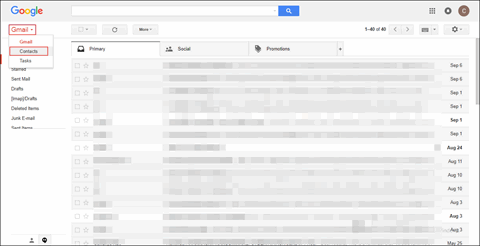 2. The Google contacts tab opens in which you have to hit on More >> Import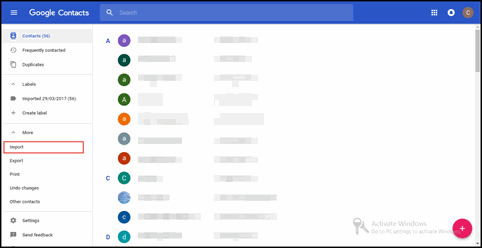 3. A window gets opened in which you have to click on CSV or vCard file option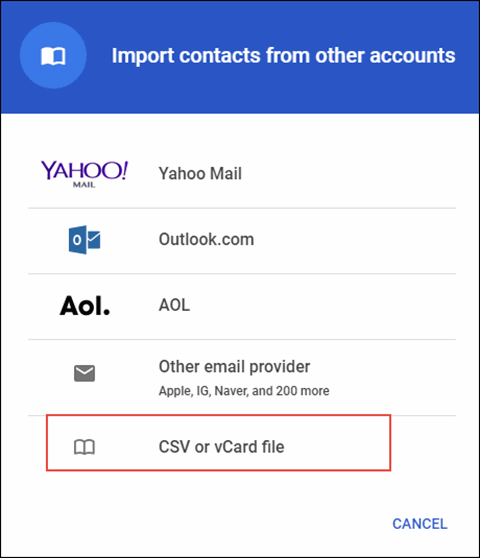 4. Click on Go to Old Version button to proceed further with batch importing of vCard files to Outlook 2016, 2013, etc.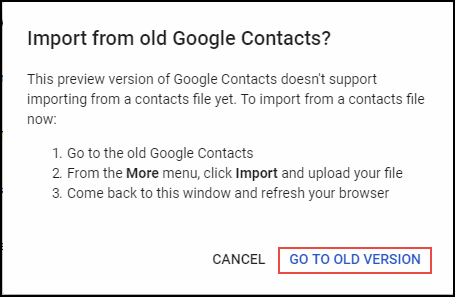 5. A new browser tab will appear in which you have to expand More menu and select Import option

6. Click on Choose File button to continue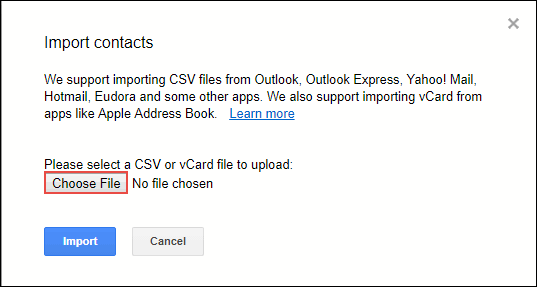 7. Navigate towards the location where combined VCF file is saved, select it and click on Open button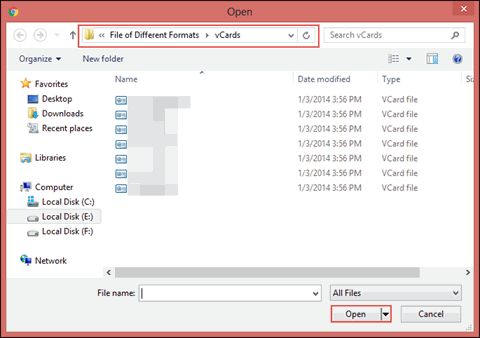 8. Now you will be directed back to the Gmail account page where you have to click on Import for ending up the process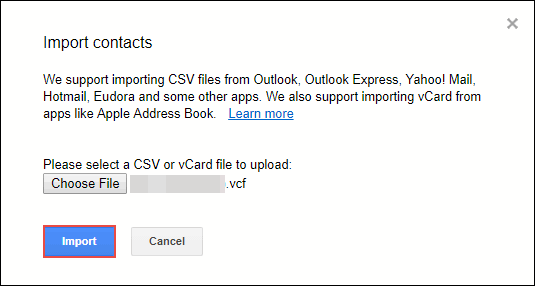 Export Outlook CSV file From Gmail Account
Following steps are to be performed in same Gmail account where you have executed import operation :
1) Login into your Gmail account and then click on Gmail >> Contacts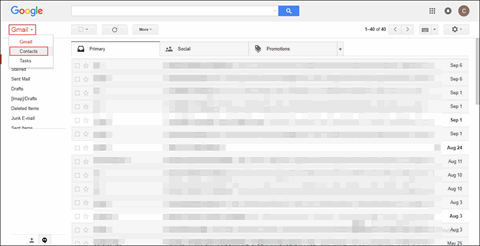 2) A new tab gets automatically opened in which you have to click on More >> Export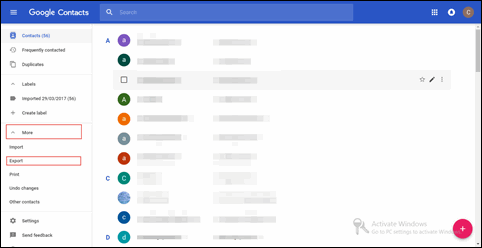 3) A permission dialog box will appear where you have to click on Go to Old Version button
4) Again, a new tab of Google Contacts appears in which you have to hit on More >> Export option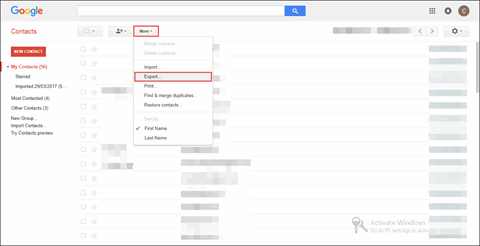 5) An Export contacts wizard flashes where you have to :
Choose Gmail contacts group where you have imported merged vCard file
Select the Outlook CSV file option for exporting wanted file
Finally, end up the entire procedure just by clicking on Export button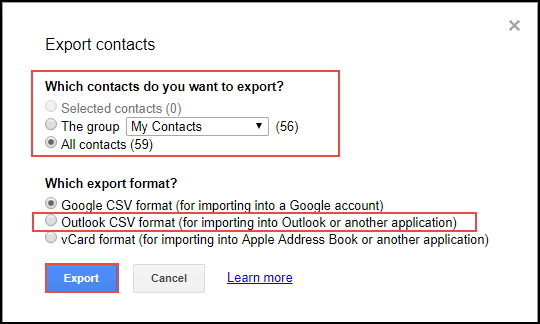 The CSV file will automatically starts downloading on your machine that is now to be imported in Outlook.
Import Gmail Created CSV File in Outlook
1. Open Microsoft Outlook on PC and open the Contacts section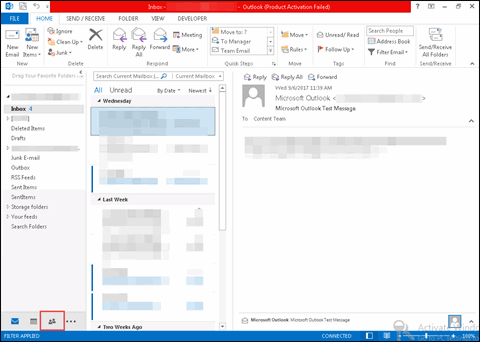 2. Click on File >> Open & Export and select Import/Export option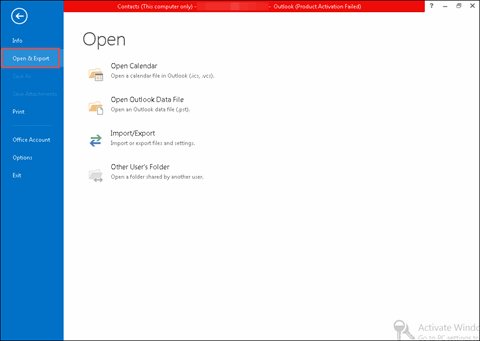 3. Select Import from another program or file option from the list and click on Next button
4. Choose Comma Separated Values and hit Next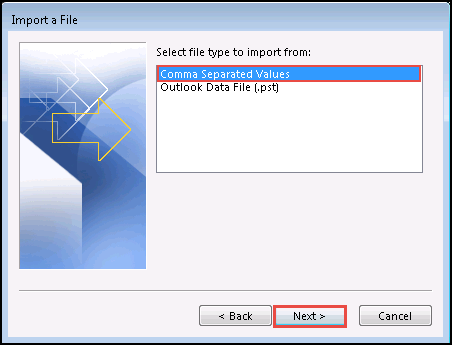 5. Click on Browse button to continue with procedure to batch import vCard to Outlook 2016, 2013, 2010, and prior versions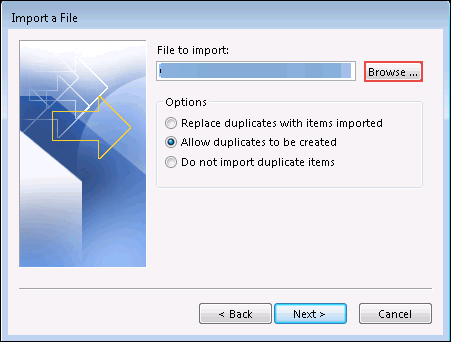 6. Navigate towards the location where you have saved CSV file, downloaded from Gmail account. Select the file and then, click on Open button
7. Click on Next >> Next to follow all instructions loaded on the current screen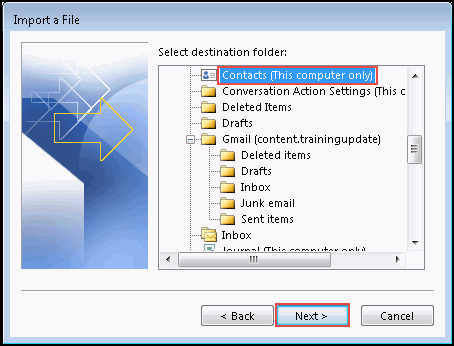 8. At last, hit on Finish that will finally import CSV file in Microsoft Outlook program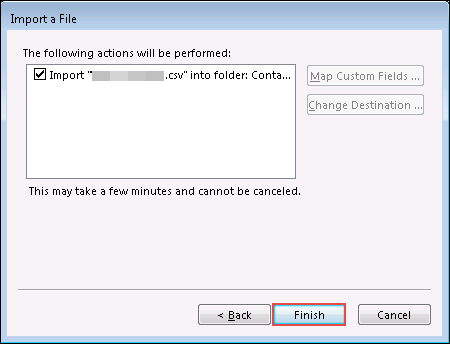 Conclusion
The solution delivered in this article is lengthy, complicated, and tedious. Therefore, users are advised to choose the simple and easy way to batch import vCard to Outlook 2016, 2013, 2010, and prior editions. The hassle-free approach involves usage of vCard importer tool, which requires only 4 clicks to complete entire procedure. The program moves multiple VCF files simultaneously to Outlook in a very smooth manner.
Author Bio :