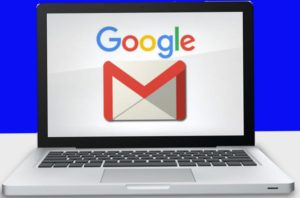 Nowadays, it's very important for every user to keep the backup of all their data because, once the data is lost, then backing up those lost data is not an easy task. Especially, when it comes to contacts, no one can afford to lose it. Most of the users and organizations prefer to use Google as it is one of the best free email applications. A common problem encountered by the Gmail users is that their contacts list automatically gets disappeared. That is why the most common question strikes a user is "how to retrieve backup contacts from Google". Therefore, this blog will provide the solution for this question and it will also list out the major reasons behind this issue.
User Query:
"Today when I signed into my Gmail account, I saw that all my contact has disappeared from my mail account. I don't know the reason behind this but, I need those contacts urgently and want to transfer all my contacts from Gmail to Outlook. Can anyone please help me out by suggesting any solution? Any help would be appreciated. Thanks in Advance!"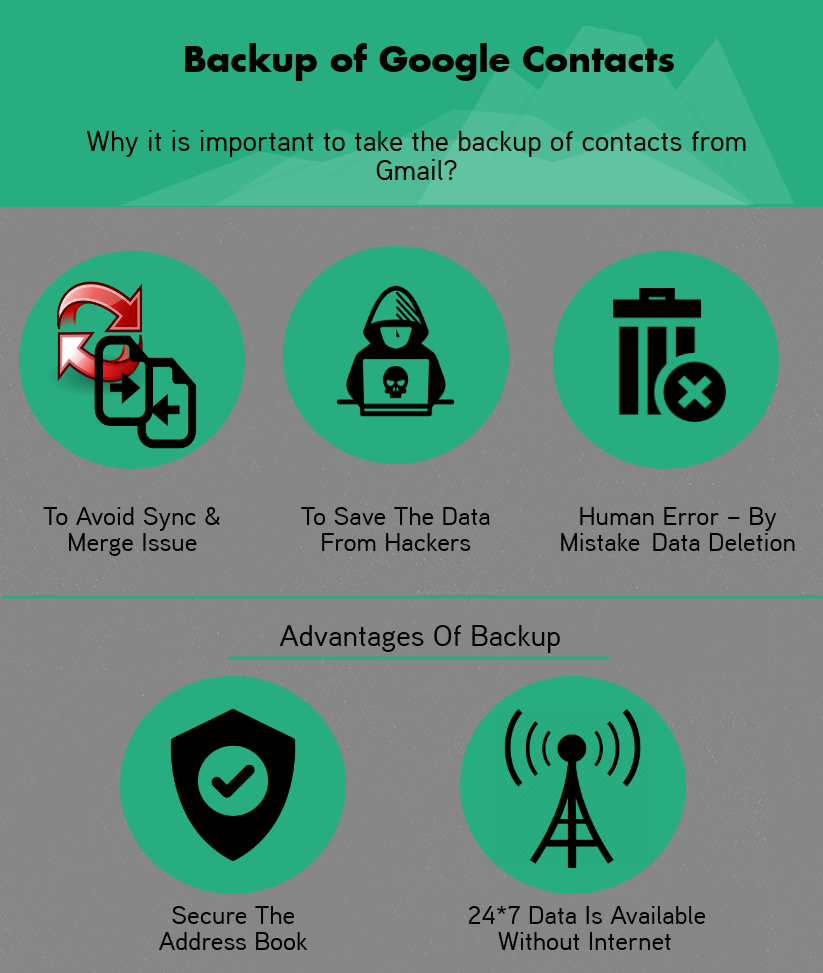 Reason to Retrieve Backup Contacts From Google
Sync & Merge Issue:
The most common reason is sync and merge. Syncing Gmail contact list with phone contact list can also be the result of missing information. The merging problem is simple, if the user selects a wrong file or selects too many files at once then, it may lead you to data loss.
Missconfiguration in Device:
While syncing and merging if the device has a miss-configuration then, a user can lose information from both the device itself (Phone and Google account). At this moment a user only wants to restore deleted Gmail contacts.
Google Account Hack:
There is no doubt in the security of Google and it provides additional features to make it more difficult for a hacker, but unauthorized activities are still happening. The primary goal of a hacker is to steal your data and sometimes they also delete the contact list and email history. In this situation, users lost their important contact list and then, they want to know how to get backup contacts from Google account.
The Human Error:
Most of the time a user deletes his data by mistake. You want to delete something and by mistake, you delete some other data, and when you confirm the deletion you are pretty much sure that you are deleting the correct data. But after deletion, you found that by mistake you have deleted an important data. That moment will obviously worst for anyone and a user is desperately looking for a solution to restore deleted Gmail contacts.
These are some major reason that is why a user should take the backup of Gmail contacts. Therefore, let's move towards the solution.
Manual Method
There are two manual techniques to restore the data.
#Method 1.Exporting a Backup
Log into your Gmail account with the username & password.
Click on Export, the button is listed in the left sidebar.
Open More menu and select Export.
A window will appear, click on the radio button for All Contact.
Select the file format for your contact export.
Now, click on Export, a dialog box will appear choose the location where you want to restore deleted Gmail contacts.
#
Method 2.

Retrieve Backup Contacts From Google
Sign in to your Gmail account with the correct credential.
Click on Contacts from the menu tab in the top left corner.
Click Restore contacts and a pop-up window will appear.
Select a restoration period i.e. 10min ago, 1hour ago, Yesterday, 1week ago, custom.
Note: You have to choose a period before the changes to your contacts were made. (e.g. if the changes were made day before yesterday, you have to choose a restoration period at least 5days in the past).
5. Now click on Restore and now it will revert your contacts to the state they were in the selected restoration period.
How to Retrieve Backup Contacts from Google Automatically

Google offers backup options on a basic level with a condition of retention period which is 30 days. What if the user does not notice that the retention period has passed and the contact list has been deleted permanently. In this stage, manual method fails and the user becomes helpless. Therefore, to restore deleted Gmail contacts only a third-party tool such as SysTools Gmail backup tool can take out from this hassle. Many users avoid manual method because of its limitation. As it is a time-consuming method and not beneficial for a non-technical user. Therefore, an automated solution is the best way to take the backup

Summing Up

There is no doubt that Google is one of the best email clients and it provides additional feature to secure your account, but because of some causes, users lost data and then, they want to know how to retrieve backup contacts from Google. In this blog manual and automated solution, both have been described, but manual method lacks some points and fails to give instant output. Therefore, for reliable output, an automated solution always give an effective result. One can restore deleted Gmail contacts instantly with the help above-mentioned software. This utility will help you to take the backup of data instantly in an efficient manner.