Are you searching for a solution to print multiple MSG files? Then, you have landed at the correct place as we came up with a solution to perform MSG to PDF conversion and print Outlook single message file easily. Read on to know how to print MSG Files in Windows 10 and below versions.
Microsoft Outlook is one of the most renowned, desktop-based email clients. This application gives rise to PST files storing all the data created and received within its respective profile. Although, an Outlook mailbox is created as .pst file but, each email within that PST mailbox folder is in .msg format. An MSG format file refers to a 'message' file, which is simply structured to store text-based messages. Hence, every single mail message of an Outlook PST mailbox is created in MSG format file. Just like any other mail file even MSG files has its own set of advantages as well as disadvantages. However, many times users need to print their Outlook MSG files. Therefore, they need to move their data to Outlook PDF format. In the following segment, we will discuss the how to print MSG Files in Windows 10 and below versions.
Methodology to Print Outlook MSG files
There are mainly two ways by which one can print their Outlook MSG data files as mentioned below:
Method1: Manual Method
Open MS Outlook on your machine.
Now, open the MSG file in your machine, which you want to print.
Now, click on the File option, which is at upper right corner.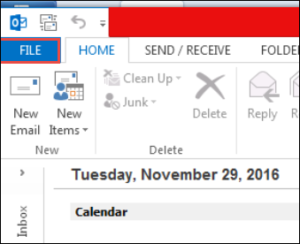 Choose "Save As" option to save data file.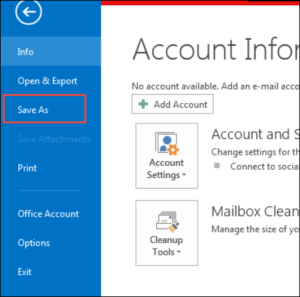 Choose "HTML format" to store MSG file at any preferred location on your machine.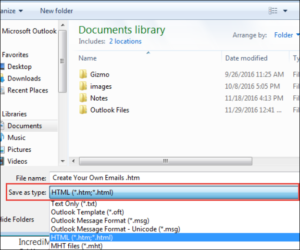 Now open your saved ".html formatted file", on your MS Word.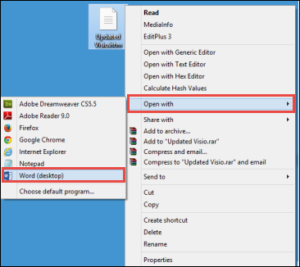 In MS Word, go to File menu >> choose Save As option.
In Save as type field, choose PDF (*.pdf) format to store file in Adobe PDF format.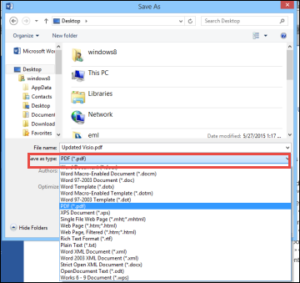 Once the data is stored in PDF format now, you can easily print the data file.
Limitation
The above-method is quiet lengthy and time consuming as well. Moreover, with this process only one file is moved to PDF format to print the Outlook MSG file.
Method 2: One-Stop Solution
To overcome the situation faced by the users, there is a software namely SysTools MSG Viewer Pro. The software is not just designed with technical specifications kept in mind but also with user friendliness given consideration. The tool ensures the secure and intact procedure of transforming data from offline format to that of a document. The software is developed with the ability of transferring your email data into one of the best available document format file. The application offers numerous of useful features that makes easy for users to execute the data migration in exact form. The best thing about the tool is that it previews the complete data before moving it to PDF format. The software is operable in all Windows OS and supports all Acrobat Adobe versions.
Prominent Features
Moves bulk of data at once to PDF format.
Automatically detects the MSG folder from system.
Offers an option to store the data with desired name.
Preserves the integrity of data in exact form.
Offers an option to search MSG file before conversion.
Test before Investment
The application provides a free of cost demo version to test the tool before investment. Using the freeware demo version of this program, you will get an overview of its performance. Meanwhile, the purchase can be made later on once you are satisfied by the outcome it provides.
Wrapping Up
After understanding the requirement of users how to print MSG files in Windows 10. We have discussed two ways to perform the data conversion. Users can opt any of the desired method accordingly.