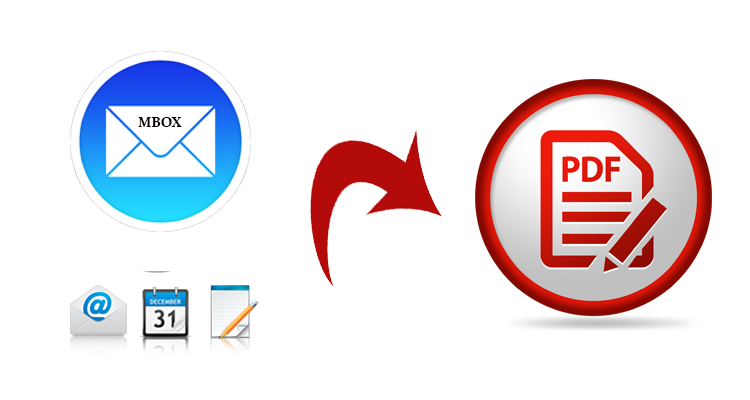 [Sponsored Post]
Many times, the user encounters problems in MBOX files and makes it difficult to access for Mac users. In such situation, it seems like Business Killers for the organization and our whole data seems on the verge. So, the question arises can we export Mac MBOX to PDF file format so that we can have a backup of all emails. To solve the problem, we have provided a manual as well as professional tool that will help you out to Import Mac MBOX files to PDF Format in Mac OS.
Why we need to convert MBOX to PDF
To read email messages through a document file.
For legal advocates, to save emails in a secure location in Mac .
For forensic and evidence, for data analysis.
To print out an email with its attachment.
Mac User mostly changes their email client so to have a backup.
Manual Solution
MBOX file format is very commonly used with many of the email clients like Thunderbird, Opera Mini, SeaMonkey, Eudora etc. There are many users who want to migrate multiple data files to PDF or another format to that they can use it anytime anywhere.
The manual through which you can Import Mac MBOX files to PDF Format is provided below:
Go to File & Import Mailboxes.
From there, select Files in MBOX and select OK.
Now, Browse the folder location where the MBOX file is to be saved.
All the emails in MBOX format can be viewed in located folder
Select each email within the MBOX Import folder.
Then right click on the email and do File & Save As.
Select to save it as PDF format.
Now, Repeat this step for each email in the Import folder
All the emails would be transferred to the PDF format, the problem in this process is that this process is very lengthy and time-consuming. A user can opt some other way through which all the emails get converted to PDF at one click.
Automated Solution to Convert MBOX files to PDF in Mac OS X
The manual solution never provides the indemnity that the MBOX files will be containing the attachment or not. Moreover, the files are so large in size that it becomes difficult to manage all those files at a single place, We provide you a solution, by which converting to PDF from MBOX files in Mac become very easy.
SysTools Mac MBOX converter is a tool which has undergone many software testing and has outcast all other product in same vertical. Mac MBOX converter migrates all the MBOX data files to PST or PDF/EML etc. The software supports Mac OS Yosemite and all below version, So all the user who wants their Mac Mbox files to be converted can use this software.
Knack in Mac MBOX Converter Utility
We all are aware that many applications have same GUI, designing algorithms. But, the question is what makes MBOX to PDF Mac converter, a proficient and a Face in the Crowd. So, no need to scroll down the page as the next paragraphs will help users with what makes it an Ace among others. Hence without wasting a minute let's go in depth of the Utility.
Import MBOX file to different file format – The best part of the tool is that it recovers the damaged and corrupted MBOX files and then migrate to the different file format in Mac OS. The utility converts the Mac MBOX to PDF/EML/PST etc. It can restore infinite file size by using expandable storage. One of the best parts of this program is its stamina to work below all edition of OS X 10.10.
It Maintains the Data Integrity – Using this software, we can move multiple MBOX files to PDF at the same time and maintain the data integrity. Separate folder are

created to each MBOX files if the user selects that option.
Enriched GUI – The most mesmerizing feature of the tool is its instant display of the mail box items when imported. The tool has an enriched GUI that helps the user to have an interactive session. The process to convert MBOX to PDF takes very less time and the size of the files is compressed.
Data Range Filter – The program also has an amazing feature of Date range filter that helps filter the data files/folders on the basis of date of the email received. MBOX to PDF/EML/PST Software helps the users to import and recover MBOX Data Files either selectively or in batch.
The utility believes in satisfying the need of customers and primarily focuses on building a proper relationship with the clients. This is the main reason why Mac MBOX converter is so prominent software for Mac User is because of its features listed above. If a user wants to import Mac MBOX files to PDF Format then check out this program. Freeware can be of best use. But, a basic fact is that not everything is free so, it has some problems like few restrictions. One of them is converting 25 items per folder only. But, if we flip it and check the other side, the Paid version has no limitations and is completely pocket-friendly with multiple functionalities.
Compiling the Thoughts!
After the brief analysis of this tool, the first thing that comes to our mind is that this tool works properly for both the enterprise holders and for home purpose. So, as a Tech blogger, I would recommend this software to convert MBOX to PDF Mac OS X. The best part to import Mac MBOX to PDF format is to have a backup of the mailbox. Moreover, the reliability to multiple users who have successfully migrated all their MBOX data items to various file formats has always been increased to I recommend using this tool.
Author Bio :