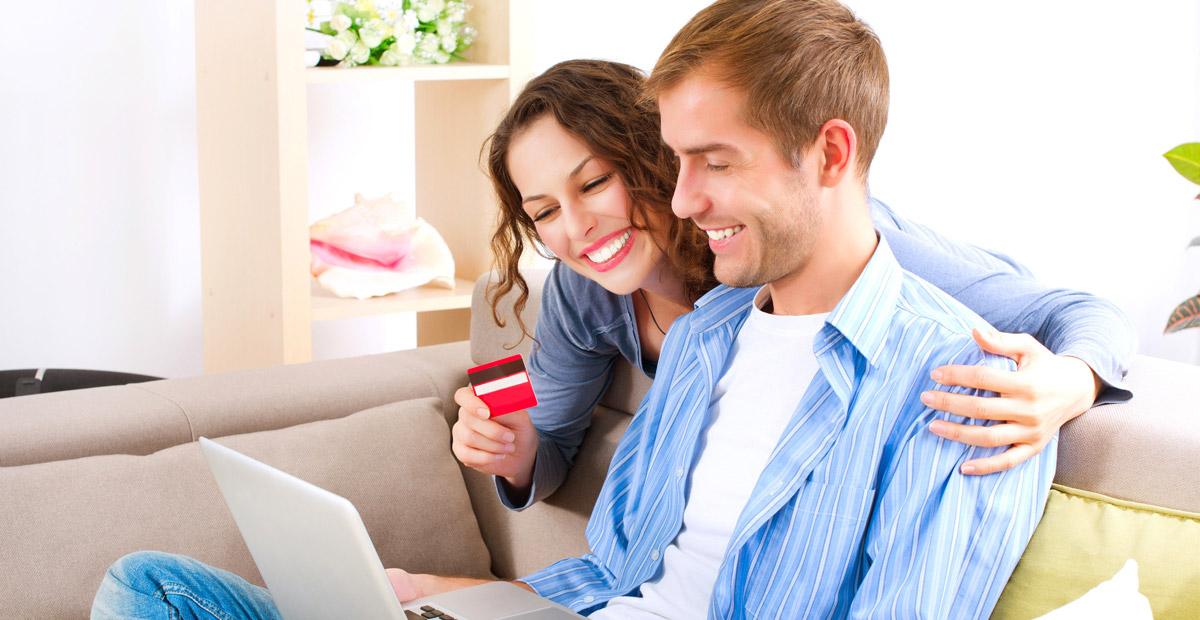 What is Credit Card? Credit card is considered as an essential convenience especially for most of the people in modern life for purchasing anything from anywhere i.e. the gas pump to the local farmers' market. Isn't amazing? Credit card payment provides various opportunities to rake in rewards when it is used responsibly such as cashback, discount on products & services, free flight tickets and many more.
Difference between Credit Card and Debit Card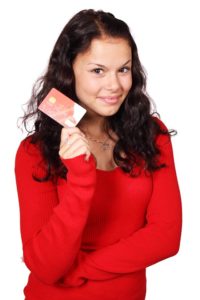 Have you ever got confused between the credit card and debit card? As both cards eliminate the need for carrying the cash, it looks similar and also super convenient at the same time. The fundamental difference between them is from the cards pull the money. Debit card from your banking account and credit card charges from your line of credit.
When you buy something, Debit Card draws money from your checking account by placing a hold on the amount of the purchase. PIN is used for the completion of the transactions whereas credit card allows you to borrow money which is also known as the card's credit limit which is then reflected on your bill later.
How to Choose a Credit Card or Debit Card according to the situation?
It is better to use the debit card if you have some spending issues as it will escape you from accidentally falling into credit card debt. It also depends according to the purchase. For example, various rental car agencies and hotels will prefer a credit card over a debit card to bill damages to the property.
It is also necessary to check your monthly statements in order to identify all charges. In case you find any fraud, report it immediately as since banks limit the length of time that you can report a fraudulent charge on the account.
Features  & types of Credit Card
It is divided into two types: Normal credit card and Revolving credit card –
i) Normal Credit Card: At the time of issuing a credit card, it is given by the bank or NBFC.
ii) Revolving Credit Card: In this, card limit is directly proportional to the financial exposure of the credit cardholder.
It keeps a complete record of all transactions made by their credit cardholders that also helps in raising appropriate billing amounts payable on a monthly or periodic basis by their cardholders.
Basic charges charged on online credit card payment by its cardholder is termed as regular charges.It is also categorized into two parts: Annual Charges and Additional Charges.
i) Annual Charges: It is done on per annum or yearly basis.
ii) Additional Charges: It charges for other supplementary services such as add-on-card (an additional credit card), the issue of a new credit card, and many more provided by the credit card issuing entity.
Online Credit card plays a vital role as it avoids the problem of carrying cash to pay at the trade counters. It is one of the easiest and fastest ways  to use a credit card rather than waiting for completion of cash transactions.
These are the additional days which are given to credit cardholder for paying his credit or bill without adding any  interest or other financial charges.
Benefits of Credit Card: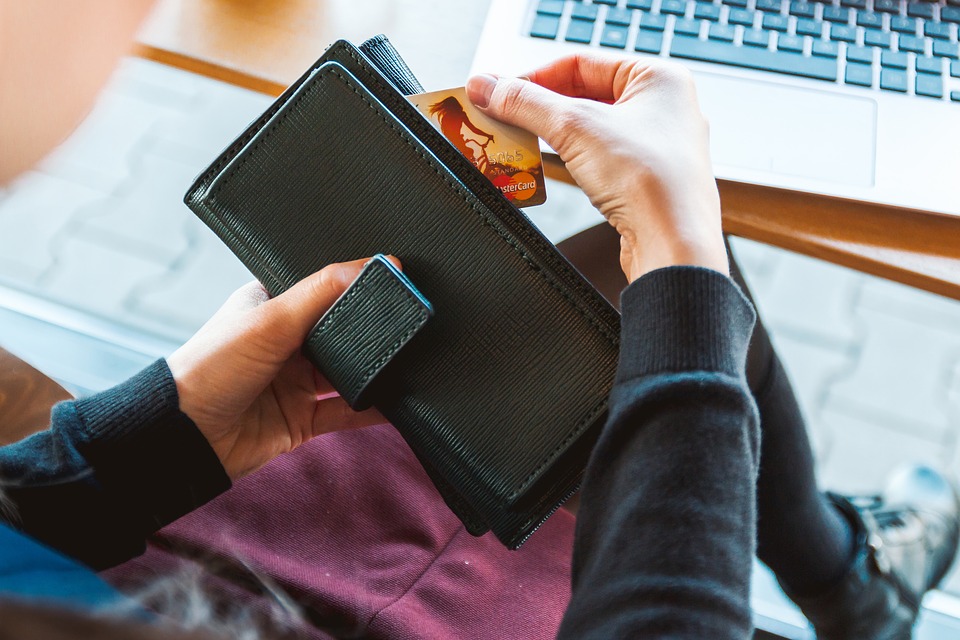 Convenience: There are many cases when you don't have much cash on your hand so credit card reduces the need for carrying cash every time. Now everything is digitized. so it is pretty much required for online purchases.
Trackability: You can easily track your spending with the credit card as it keeps all the electronic records and identifies fraud also at the same time if it is happening.
Purchasing Power: It is one of the major benefits of the credit card. It helps to make big ticket purchase for those who can't afford to buy that point of time.
Use during an emergency: The simplest solution to every emergency is money. Several situations come in life when you hit with unexpected expense then a credit card can be considered as an easy and quick solution that helps you.
Rewards: It also offers several rewards such as cashback, discounts and other benefits such as frequent flyer miles.
But if it is not used or treated properly, It can also leave the cardholders under a great amount of debt or credit card loan. So it is necessary to understand the working mechanism of the credit card.
The next question comes in mind is How do credit card actually work?
A credit card has several details on it such as a unique identifying number, an expiry date, the name of the card holder, the logo of Visa or Mastercard whereas a magnetic strip or chip , The CVV number on the back of the credit card. Here are the 3 steps that make you understand the working process of the credit card.
Step 1
After completing your item purchases at your favourite store, the storekeeper will use your credit card to swipe or insert it into a POS or point of sale machine at the checkout counter. To authenticate the transaction, several times, store keeper will ask you for entering a PIN i.e. Personal Identification Number.
Step 2
After chip or strip is read by the machine, the information is sent  to your issuing bank with the PIN. (For example, Axis Bank, if you have an Axis Bank Credit Card). The bank approves the purchase if all the details such as credit limit, identity, validity etc are right.
Step 3
The machine prints charge slips or receipts when the transaction gets approved. One slip is retained by the retailer and gives you the other copy one. In several cases, the retailer will ask you to sign the given copy of the charge slip where PIN is not required.
After few days, retailer or shopkeeper receives the money and the whole process is done with the help of  technology provided by Visa or Mastercard.
How to apply for a Credit Card Online
Here are the basic things that should be kept in mind before credit card apply online as applying for a credit card can be confusing at the same time :
First Step is to decide  which credit card is best for your needs.
Benefits according to the credit score
It is necessary to have complete information on the credit cards you're interested in applying for.
Browse online reviews on customer service for the credit cards.
Credit Card Eligibility:
Age
Your age should be at least 21 years old or if you want to apply credit card when you are 18 then parent permission is required or a verifiable source of income.
According to the CARD Act 2009 which is designed to prevent bank from various dangerous activities or practices such as giving credit card to the young adults who would not be able to repay their obligations. You still have to provide several documents  if you are under 21 to apply for a credit card that will make sure the issued bank that you have your own source of income or a parent's permission if required.
Social Security number
Social security number is important for creating a credit history. You will not be able to get a credit card if you are non – citizens without a social security number.
Source of Income
Already mentioned above income source plays a vital role for applying credit card.  Credit card applications ask your estimated monthly income in case you don't have a way to repay the debt then banks are not going to lend the money.
But yes, if you are a full time college student then you can apply for a student credit card even if you are working as a part time work and earn a little bit of money.
Positive credit history
Credit card accept applicants with higher scores of 700 or more are required. Minimum seven years' good credit history is also required to get the best offers and you can also get a sense of the kind of credit score which is required before applying for a particular credit card.
You have to fill all the basic details for credit card application once you find a card you like. It includes Name, date of birth and social security number, gross annual income , housing situation, time at current residence and your signature and date.
Additional points or operational fields on a credit card application are mentioned below: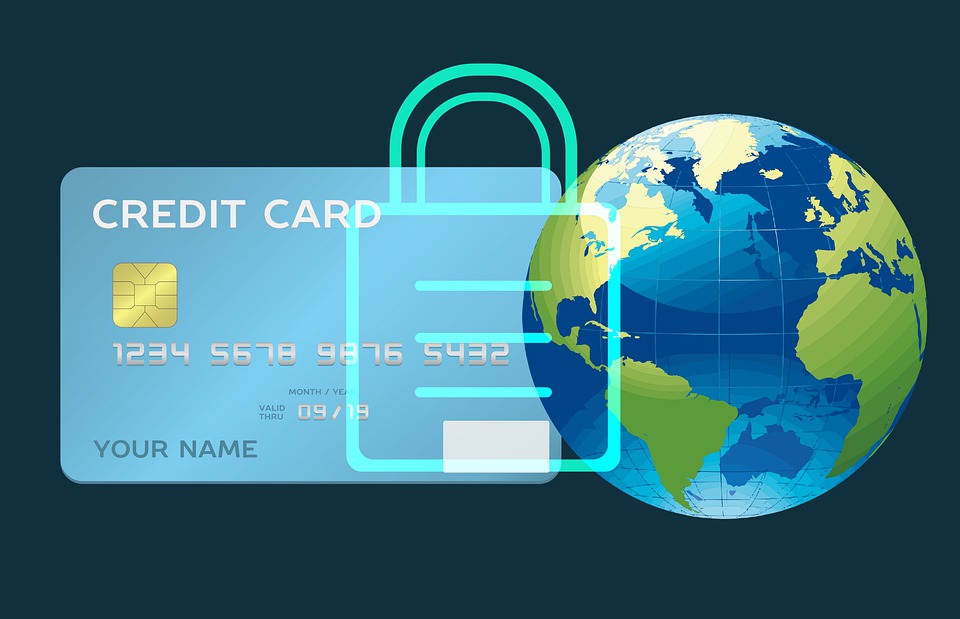 Authorized Users
There might be a chance when bank will ask you to add the names of authorized users to your account in some cases such as SSNs and DOBs. These users will be able to make purchases with the card once receive a card in their name but you also need to keep this thing in mind that you alone will be responsible for making payments on the account. So use it wisely.
Balances to transfer
You may also request to transfer the balance from other credit card accounts to the new card .For balance transfer certain things are required such as creditor name, account number, payment address and transfer account.
Instant Approved Credit Card: What you all need to know
Do you want to apply credit card online instant approval then  it is necessary to have excellent credit scores which will end up into "instant approval" for you. So your credit card approval is directly proportional to the  credit scores. Not only this, there are several higher end cards which are also known as premium travel credit cards generally requires higher incomes for approval with other specific requirements by each credit card issuer as well.
One of the short ways to check your approval is looking your pre approved credit card offers.  In case if you get pre- approved offer which is also known as pre-qualified offer indicates that you are more likelihood for approval by the card issuer but at the same time it does not mean that you will definitely be approved. So keep these things in mind. You can only use pre- approved offers just to get some ideas of the types of credit cards you can qualify for.
How to increase credit card limit?
The limit on the credit card depends on the card and user which is ranging from a few hundred dollars to tens of thousands of dollars. The next question comes in mind, "Does credit card limit matters?"
Credit card limit affects how much you can spend and credit card scores also at the same time. Here are the few credit considerations:
As we all know credit card is never worth. You are the only one who is responsible for it, so don't try to reach a higher limit.
Improve your credit utilization ratio by applying for a new credit card.
Transferring credit limit from one card to another is also an advantage. As credit card issuer might be willing to extend a certain amount of credits across all your accounts.
How to Get a Higher Limit on your Credit Card?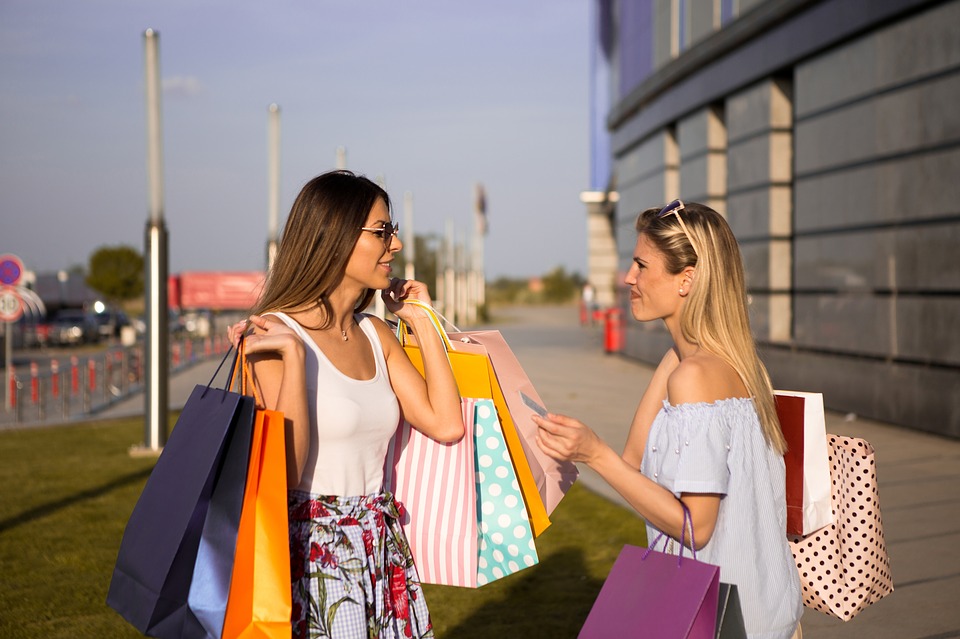 You can increase the lime on your credit card by the following two ways:
There are many credit card companies who will automatically increase credit card limit without you having to lift a finger. If you are a responsible card user then you could easily frequently increase credit card limit with every six or 12 months by positive payment history or frequently using the credit card.  Is n't amazing?
Do you want instant increase in credit card limit? If yes, you have landed on the right platform. Here is something that you actually don't know. You can contact directly to the credit card issuer for requesting a higher credit limit. Different banks have different process like Bank of America requires a request link directly from your online account whereas Chase asks you to call customer support team. To increase your credit limit over the phone, certain information is required –
Address and Social Security Number
Current employment status
Total monthly and annual gross income
Monthly mortgage or rental payments
Amount of requested credit limit increase
How to Check the Status of Credit Card Application?
You can easily check your credit card status on the bank's website.
A reference number will be sent after you have submitted your application.
After receiving that reference number, visit bank website & fill login details. Select "Track your Application" option.
Next step is to enter your application reference number and other identifying personal details such as your mobile number or date of birth.Your credit card status will be displayed, once your identity is identified. This online process is approximately the same with all bank websites.
What is a credit card interest rate?
The credit card interest rate is basically the price that you have to pay as a yearly basis for borrowing money. It is also known as the Annual Percentage Rate (APR). It is also one of the most important features of the Credit card. It is of two types- Fixed Interest Rate and Variable Interest Rate.
Fixed Interest Rates
It is not generally changing but due to certain circumstances, the credit card issuer must send an advance notice in case any change is needed. No advance notice is sent by the credit card issuer.
Variable Interest Rates
It is just opposite to Fixed credit card interest rates and can change whenever the index rate changes only in the case if the change is the result of an increase in the index rate. The majority of credit card interest rates are variable. Not only this, but your credit card issuer can also increase your interest rate: when you default on your credit card terms, the index rate increases, a promotional rate expires, or debt management plan changes.
It is very necessary to understand your credit card interest rate to save more money on interest in the long run.
What is Loan on Credit Card?
As there are several credit cardholders who don't know that credit cards play a vital role in short term financing. Yes, you heard right. According to your credit limit,  a pre-approved personal loan on a credit card can be availed. You can easily get the loan but interest rate levied is between 12% and 18% per annum.
Advantages of loan on credit card
These loans are pre-approved and unsecured which means no collateral or security is required.
You can easily convert your expenses into EMIs with the help of loans on credit cards.
No documentation, guarantor or post-dated cheque is required.
It is much faster than traditional loans as you can easily online.
Eligibility for Loans on Credit Card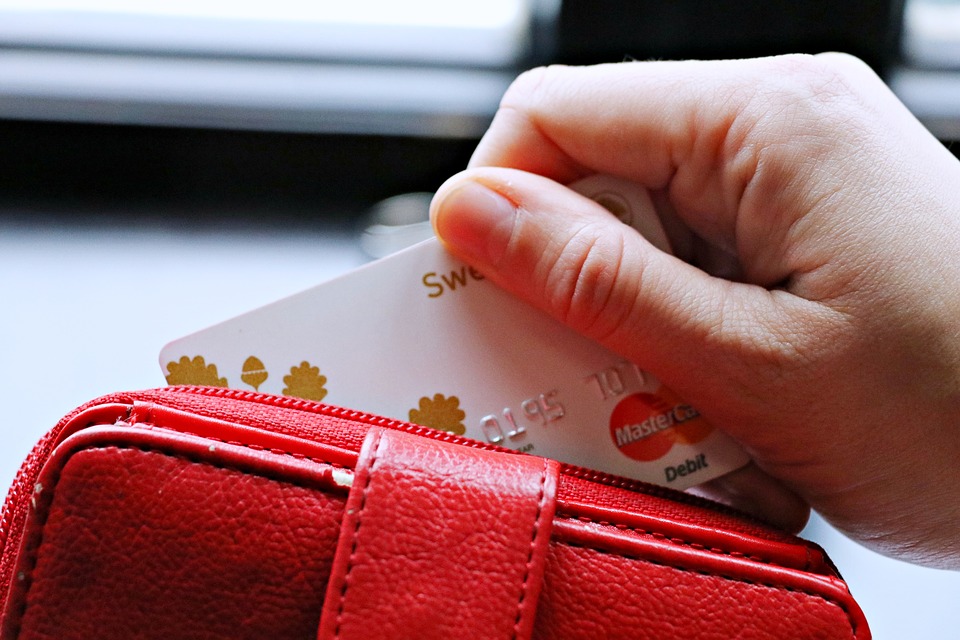 Card holder should have an amazing credit history, a good purchase, and repayment pattern also at the same time to apply for the loan on credit card. The credit limit decides the quantum of loan on credit card. There are also some other situations when some issuers offer loans over and above the credit limit. Rs 2000 must be a starting minimum purchase which will convert your purchases to loans and pay it as EMIs.
A loan against credit card is also considered as a personal loan.  You can easily apply for an instant loan against your card with the help of a credit card. The only difference between a personal loan and a loan against credit card is that a loan against credit card is pre-approved whereas personal loan takes a couple of days to get approved.
If you are using a credit card and are not able to pay off the balance in each month then you end up paying in interest with the amount. Credit cards are used for hotel reservations and car rentals whereas debit cards are used for daily purchases and can help you to stick with your budget but both cards have similar risks at the same time in case your credit or debit card information is compromised or hacked. Contact your bank immediately. Additional steps should be taken to monitor your credit report to check whether your identity is not stolen.
FAQ ( Frequent Answer Question)
How can I block / unblock my credit card?
You can easily block your credit card by the following two ways:
i). Internet Banking
Visit my account where you will find credit card option. Click on Block your credit card deactivation. After that choose your card number and then submit.
ii).  You can contact customer care from your registered mobile number.
You can unblock your credit card by calling the bank's helpline easily.
How I can download my credit card statement ?
i). Internet Banking
Visit my account then credit cards option. Click on service request then credit card statement where you have to enter your email and the date when required. ( You can easily download your statement as a PDF).
ii). iMobile
Enter your login details to iMobile then click on "Select credit card options" where you have to enter your card number then click on more options. Select the last statement then download the statement according to your preferred date.
How can I get a physical PIN for my credit card?
By logging into your Internet Banking account with your user ID and password  where you have to choose "credit cards" option and can easily request for physical PIN.
How can I close my credit card?
You will close your credit card only in one condition if you have cancelled card accounts with no pending dues which need to pay.
What is the credit period for credit card?
Credit card free period is of 48 days. Moreover, It depends on your statement date.
What is Fuel Credit Card?
A fuel Credit card helps in getting additional benefits when you purchase fuel or lowering your overall fuel expenditure in terms of reward points, cash back, fee waivers and more.
What is a Travel Credit Card?
A travel credit card allows getting extra points as a reward that can be used for travel-related purchases such as plane flights and hotel rooms.
What is a Business Credit Card?
A business credit card is available to businesses of all sizes provides numerous offers and helps in improving future credit borrowing terms.
Author Bio :