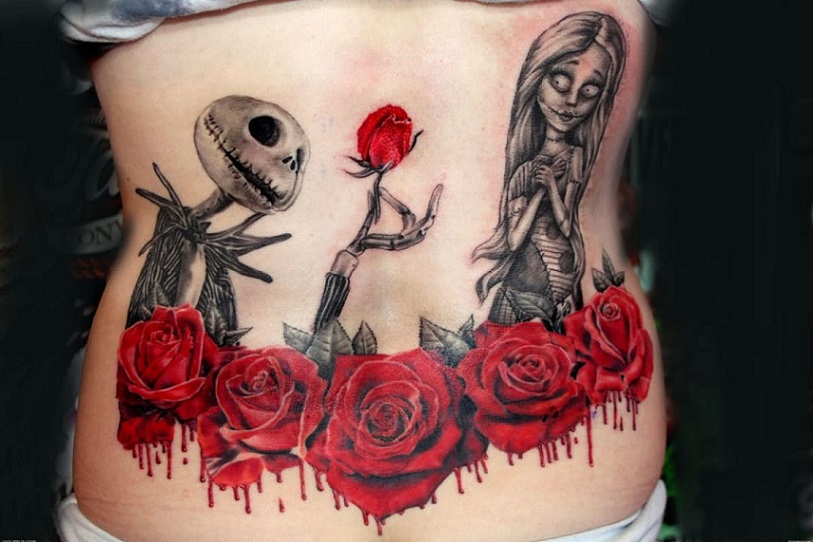 Do you spend the whole year waiting for Christmas? Do you put the Christmas tree in the early November because you can't hold back? If that is the case, then you are one of those fans of this beloved and pleasing time of year when everyone do parties, give gifts and gather with their beloved ones for big feast.
7 most loving Christmas tattoos
The love and devotion that some people have for Christmas makes them even choose an object that represents this special date for them and tattoo it on their skin. If you are also considering it, we give you some spectacular tattoo ideas.
Christmas stick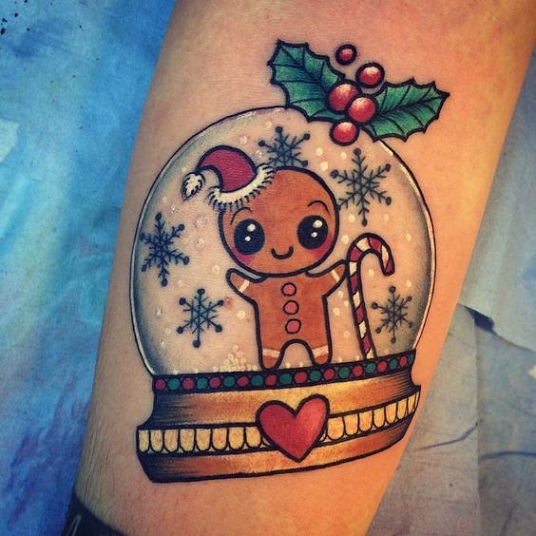 The Christmas stick is a typical sweet of these dates, some say that in the past it was only white and that it was prepared by a woman in Sweden. Would you tattoo this cane?
Christmas balls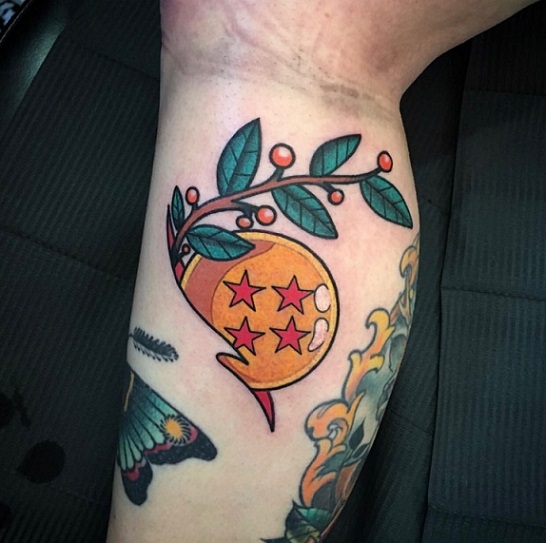 Christmas balls are a very commonly used ornament on trees. Possibly whoever got this tattoo loved these ornaments and wanted to capture some special moment. It looks funny and pleasing as well as attractive.
The sad snowman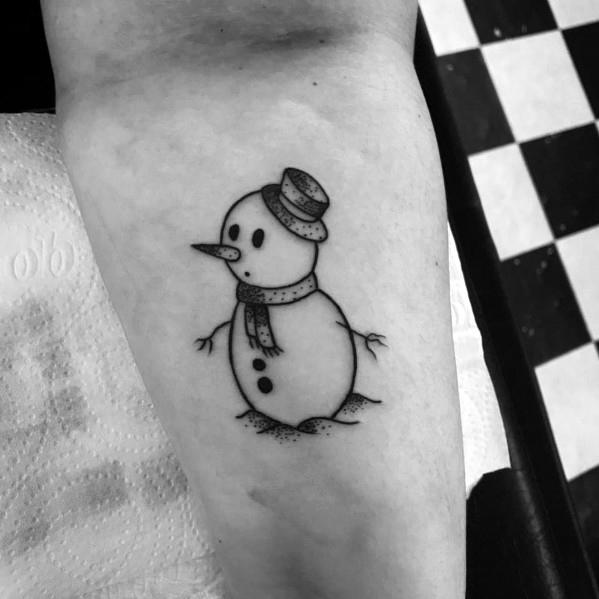 For what reason would you tattoo a sad snowman? Actually, people prefer to tattoo this design in order to express the sad feelings about the ending of the Christmas.
Pizza tattoo

Christmas brings many people together. People invite their relatives to dinner and to have good times. Some food lovers who also like to get tattooed count on pizza tattoo. A combination of taste and an incredible looking tattoo, isn't it cool?
Mickey Mouse and Christmas
Who doesn't love Mickey Mouse? For some, this little mouse is very representative and is part of Christmas. Mickey will always be a character with innocence that will make us believe in magic and in union.
Little pine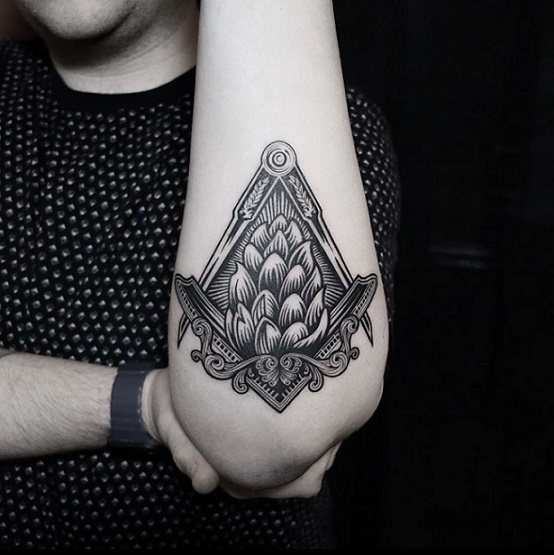 For those who like tattoos something delicate and stylish, this pine is an excellent idea. In many countries the pines represent Christmas and what better than this beautiful tree in case you like these dates. Would you do something like that?
Christmas tattoo for a couple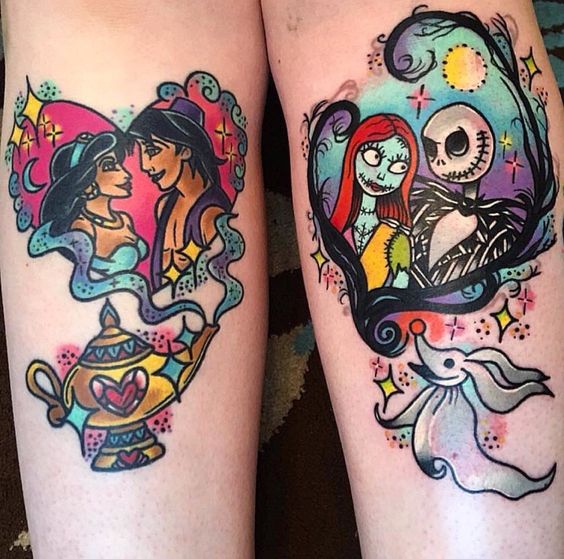 Are you looking to get a tattoo with your partner? If you are a person in love, you are one of those who sees Christmas as a date to share a lot of love and friendship because it is time for you to tattoo something similar to your partner.
Attractive Tattoos: The best gift for this Christmas
What better tattoo agency to immortalize that moment? There are tons of tattoo artists out there. Opting for the best Tattoo Design Inc. is worth considering. Giving a tattoo to someone as a gift makes that special person keep you in mind throughout his life. The tattoos are amazing gifts that demonstrate a special fondness on the day of Christmas.
Old-school Tattoo Style: This traditional tattoo style can transform your most faithful life partner into someone eternal.
Watercolor style: it can interpret your most contradictory feelings, if what you want is to give a tattoo full of art.
Illustration style: make your idea fun and very original. You will not find a more special gift for this Christmas than your favorite character.
Colorful style: Full color makes your idea shine with its own light. Do you want to give this Christmas tattoo as a gift?
Sketch style: Looking for original tattoos? This style of tattoo based on drawing strokes, adapts perfectly to the anatomy and enhances the aesthetics of the area. Give a tattoo that makes a difference.
Realistic style: You will be able to reproduce with total exactness that scene, portrait or so special trip. With realism, you can give detail to any aspect of your life. They will never thank you enough for this gift.
Micro-realistic style: Micro- realism reduces proportions to a minimum. A way to discreetly and elegantly capture your ideas. The most original gift of Christmas.
Some More Tattoos with their special meanings
The animal tattoo designs are the most favored ones amongst the tattoo lovers. The most common are dolphin tattoo, that expresses freedom and intelligence. The snake tattoos, which presents healings and rebirth. Elephant tattoo have to do with longevity and family. Whereas, owns refers to wisdom. It is also very common to see tattoos of whales, cats, spiders, eagles, etc.
Others that are also very fashionable are those with a nautical theme, among which the ship and the anchor stand out. Both are used as a symbol of protection, stability and return. Remembering someone in your family or your partner is also one of the reasons to get a tattoo. However, the name of mother is one of the best you can carry, especially in the Christmas eve to express your love towards her.
We also may find many attractive and meaningful tattoos in other cultures. There are some tattoos that represent elements of nature, such as flowers and trees. Other tattoos that are most in fashion are those that represent complex and very personal concepts through common objects, such as a scale, a compass, feathers, diamonds, etc. And what about the power of the words and letters? Tattoos with phrases have more meaning that it may seem.
Author Bio :