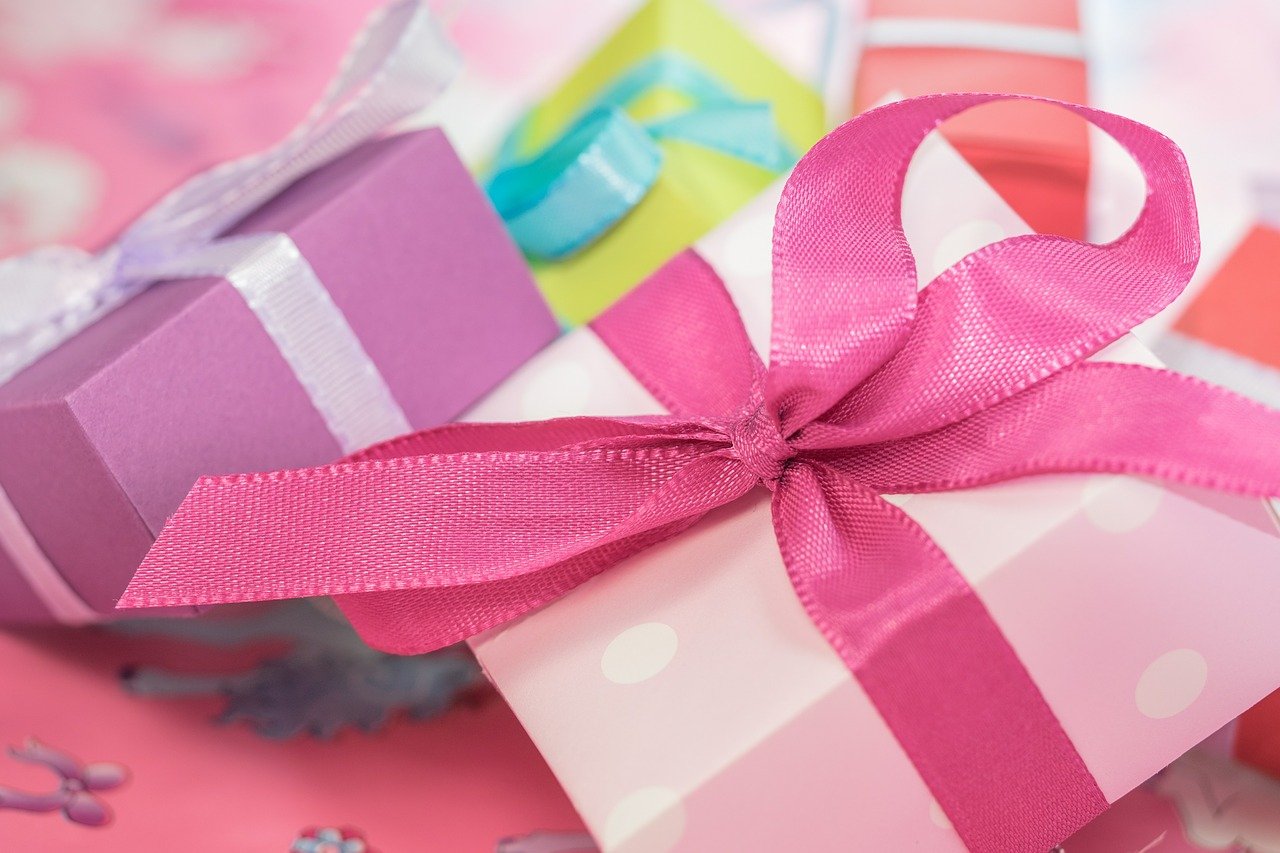 Is your loved one's birthday or anniversary right around the corner? And you're planning to make them feel extra special on their special day? Although it's sweet of you to takeout your time and think about them, but it's also important to do it the right way. Don't panic! we're here to tell you the things you should keep in mind before selecting your gift.
Tips for Choosing a Gift That Will Be Appreciated
Before making your final purchase, be sure to go through some of the tips that we've listed below. We assure you this way, your chances of getting the right gift will increase highly.
Remember It's "Their" Day
The #1 rule to keep in mind while choosing a gift is, this has to be about them, not about you! When you're looking at all the gift options, it's quite natural to get carried away and be dragged towards your favorite section. But hey! don't make that mistake!
The special person; that you're buying gift for, deserves to be pampered on their big day. If you give them something that only you will be able to use afterwards, it might leave the impression of a narcissist! So, while picking the gift, think about what they would like to have or what's that one thing that will make them feel special and not vice-versa!
Observe, Pay Attention
It is human nature to constantly talk about something that they don't have, rather than appreciating what they do! Observe what's 'that' thing that they're repeatedly having a conversation about, and pick up the hints! Sometimes, what you're looking for all over is sitting right in front of you, so notice their behavior some days prior to the big day, and this way, you won't have to think about what you should get them. If you get them exactly what they wanted, they'll be over the moon and your gift will be appreciated for a very long time!
Stick to Your Budget
Now we understand that you want to give your loved one all the happiness in the world and you desire to give them something super special. And when you start the quest of that perfect gift, you might get too ambitious and pick something that's not pocket friendly to you, but you make the purchase any ways! Don't commit that mistake, that will cause you trouble afterwards. Always set a certain budget and try to follow it throughout. And it's not always about money, you can buy them special gifts even within your budget, that they will be grateful for. And this way, both of you will be happy. A total win-win!
Give the Present on the D-day
This tip applies to all the enthusiastic ones! You may have bought the best gift, that probably they wouldn't even have imagined, but hey! Remember. Patience. Don't hand over the gift too early, or even before a day. Remember you've bought the gift for A PARTICULAR DAY, not before, not after. In the matter of gifts, it's important to be exactly on time.
If you get all excited, and give it early, chances are they won't really be actually thrilled. Always remember people just 'say' that they want to know the surprise, but trust me nobody really means it! The gift is usually more appreciated when it's given when it's expected to be given!
Make it Personalized
When it comes about gifts, the general rule doesn't apply. Tire your mind a little, do some research and come up with something that will be really important to the one you're buying gift for.
Many people will bring the obvious gifts with them, but stand out by adding a personalized touch to your gift.
More often than not, personalized gifts require lots of hard work and efforts, and that will be clearly visible in your gift. And this way, you will make them feel important and your gift will look really well thought. And every well though thing is always appreciated and forever etched in memories!
Don't Expect Anything
While choosing a gift, it's organic to think about the reaction you will receive while handing over the gift to them. But remember a reaction doesn't always have to be a happy one.
You may have hopes about their happy reaction but you might not get what you had expected. Human mind is a complex place, even scientists cannot fully study it, the reaction may be just the opposite of what you had thought. But remember, you can't change how a person feels about something. So don't expect anything and graciously accept what's in front of you, this way you'll save yourself from disappointment.
Wrap the Gift
This is the one gift etiquette that's the most basic one, but often not followed. A gift should always be properly wrapped. There's no point of giving it naked, it snatches away all the meaning of the gift.
When the person is unwrapping the gift, the guessing game is going on in their mind, don't you steal that from them, give them their part. Besides it's not appropriate to give the gift unwrapped, it gives the impression that you haven't put efforts for the gift. Eventually what's fun in giving the gift that a person can see from the beginning? Wrap it, wrap it fun and wrap it colorful, and don't forget to stick a card along with it!
Go Old School
Don't get caught up in the cliché game. Some nice flowers and hand written cards and letters are evergreen; they can never be outdated. So, go buy those fresh flowers and jot down special messages on cards. For the world, it might just be a piece of paper, but to the one who's been given it as a gift, it's everything, which they will cherish for the rest of their life and your gesture will seem genuine and be equally appreciated.
These are few of the tips from our side that you should try to keep in mind before choosing the final gift. This way the person will be happy for whom you're buying the gift and it will also give you sense of relief in a way!
Author Bio :