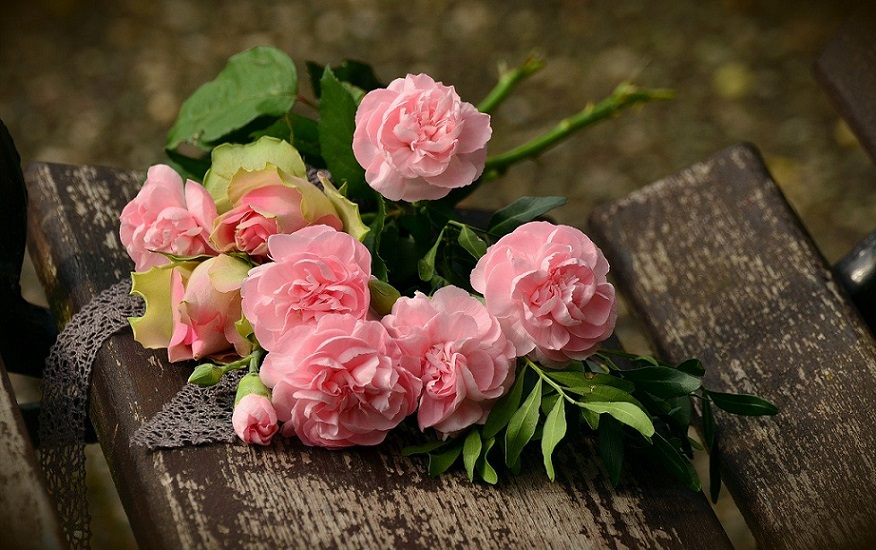 Flowers make the best gift for almost every occasion, ranging from birth to death occasions. Whether you offer a single long-stemmed rose flower or a bouquet consisting of different blooms is okay since you express emotions that have hardly conveyed through words.
Perhaps you are not sure of the appropriate type or color of the flowers on different occasions. Nearly all flowers have attachment and history that send s out the message to the recipient. That means there are different types of flowers to send for weddings, funnel, and any other occasion. The tansy flowers from the daisy family have cheerful button heads to have a different meaning. In some instances, it depicts health and immortality, while to some other occasions and people, it may mean having hostile thoughts. On the other hand, giving someone the pink carnation portrays gratitude while the striped ones signify refusal.
These meanings have obtained from various sources like the bible, Shakespeare's words, and the symbol logy of the flowers. This article teaches you the language of many flowers to have confidence in choosing them for various occasions.
Flowers for wedding occasion
The trend of wedding flowers changes from time to time in terms of color and styles to match the trendy fashion and home décor. Several couples prefer choosing their flowers, depending on the season of their weddings. The red roses depict loving your spouse passionately while the peonies are a wish for a good marriage. The two are the most popular flower choices for the wedding bouquet. You may also choose to customize the message of your flower meaning on your wedding day. Some other great flowers for the wedding are as stated below:
Calla lilies-regal and elegance
Amaryllis-love and determination
Hydrangeas-perseverance and heartfelt emotions
Valentine flowers
Valentine's Day is a specific day to celebrate our loved ones. Lovers give flowers that show a special relationship on Valentine's Day. The famous flower to send to your loved one is the rose flowers.
Red rose-passion
Yellow roses-friendship
White roses-chaste love
Coral roses-desire
Pink roses-admiration
Primroses-new love
Birthday occasion flowers
Flowers are the unique birthday gifts you can offer someone. The yellow roses that pinpoint to friendship depending on the recipient's favorite blossom show your good relationship with the birthday girl/boy. Apart from the yellow roses, you can offer your friends these flowers during their birthday.
Pink carnations-gratitude
Geraniums-true friendships
Jasmine-elegance and grace
Forget-me-nots – to be remembered forever
Mother's Day
It is yet another momentous occasion. Selecting a flower for these occasions is simple since all that you need is picking her favorite type of flower. The most popular mother's day bouquet has made up of lilies, orchids, and roses. In case she loves all the three types, consider giving her a bouquet of mixed blooms. Some other thoughtful flowers include:
Gerbera daisies-cheerfulness
Daylilies-mother
Lily-of-the-valley- sweetness and pure love
Dwarf sunflowers-adoration
Christmas flowers
Plants or the floral arrangements are the perfect gifts to give to someone as it brings along the mood of the holiday party. The poinsettias are the most popular type of flowers that you will get in varying colors ranging from red, yellow, green, red, or any other. The Amaryllis is another holiday bloom that has mostly considered during the Christmas season. Other flower ideas to send during the holiday period include:
Christmas roses- a gift or Christ
Holly-everlasting life
Red poinsettia- the blood of Christ!
Sympathy and the funeral flowers
It is hard times for the family of the deceased. You can send floral arrangements as a way to console with the bereaving family in their home or during the funeral service. If the family allows flowers during funnel, ensure to choose appropriate flowers that can be viewed during the service, at home, and to be placed on the grave after burial.
Funeral flowers have presented in many ways, including funeral baskets, the shape of the wreaths, standing sprays, hearts or hearts. Different presentations of the flowers also have a deeper meaning to the departed soul. They show love and care for them, even in their absenteeism. Here are special funeral flowers alongside their meaning as they are sent as sympathy arrangements
Lilies- restore the innocence of the departed soul.
Red carnation-admiration
Gladioli- strong trait, upright moral integrity, and sincerity of the departed soul
While roses-respect
Red roses-love, courage and reverence
Crimson roses-sorrow and grief
Orchids-sympathy and eternal love
Chrysanthemums-honoring full life
Flowers for Special occasions
Flowers are a colorful way of celebrating individual encounters like job promotions, graduation, wedding anniversaries, thanksgiving gifts, and many more. Almost all types of flowers are appropriate for these special occasions. However, you can make it more special by considering certain varieties.
Daisies-innocence and playfulness
Orchids-love, beauty, strength
Dahlias-change and excitement
Camellia-excellence and finesse
Daffodils-forgiveness and truth
Conclusion
Flowers are gifts that can be given to anyone regardless of age or gender. It may be expected or unexpected gifts from your inner circle. Different types of flowers are suitable for different occasions, just like addressed in this article. If you have been tarmacking on the correct flowers, then this solves your problem. Ensure to give your friends meaningful flower gifts depending on the occasion.
Author Bio :