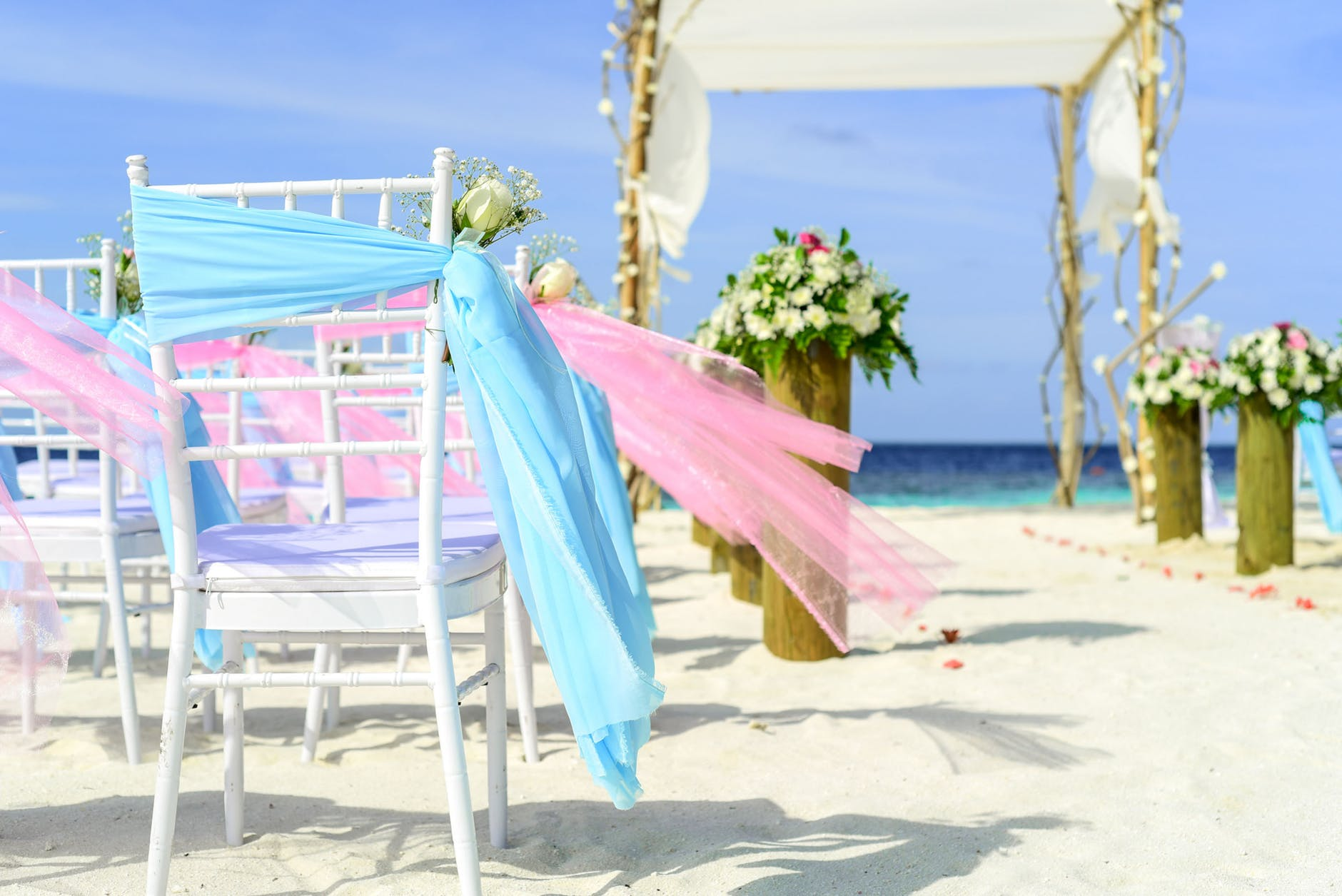 Are you one of those little girls who has always dreamed about planning a huge extravagant wedding? Maybe you're a big fan of tropical getaways and you are considering to get married somewhere that's warm and sandy with the peaceful sound of the waves, beautiful sunset, and just on your bare feet. There's no doubt that beach weddings are absolutely wonderful!
Whether you want to get married at a lavish church or a secluded beach, your big day should be about you and your partner organizing the most awaited day for you and your loved ones. But if you are really preparing the ideal beach wedding, it requires careful planning and thorough research. In this article we will share eight things you can consider so your seaside celebration goes pretty well without a hitch.
Do I want a private wedding?
You have to take note that almost all beaches are public properties so anyone can tie the knot in the sand. However, beachgoers and sun tanners can access the space too. So if you prefer the wedding to be secluded, then you should find a private property such as a beach retreat place or ask a resort to reserve an area of beach for your event.
Do I need special permits?
Most public beaches don't require a permit for a wedding, but it's important that you should check with the city regardless. Other beaches have strict rules about alcohol, music, bonfires, and guest count. If you are getting a permit, make sure that you understand the approval process, possible fees, liability insurance, and other important aspects. It's better to be careful than sorry.
What is the best time for a beach wedding?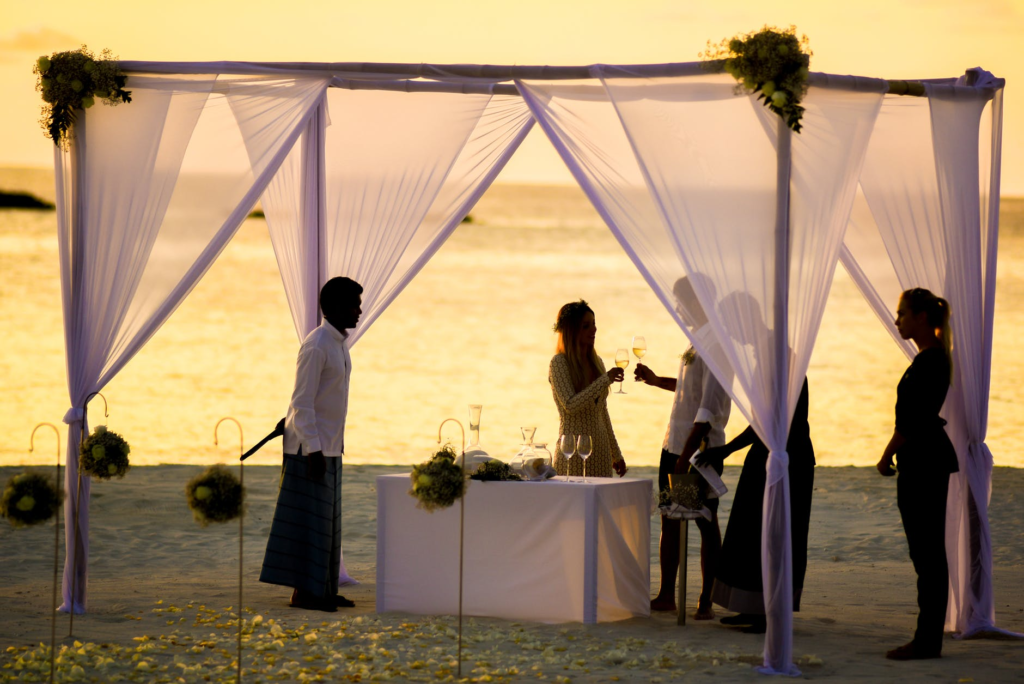 Most seaside celebrations take place in warm climates. You have to put in mind that tropical temperatures can make your guests uncomfortable in the stifling heat and hot sun. You may want to schedule your ceremony for the morning or late afternoon to stay away from the worst of the weather.
It is recommended that you make sure your ceremony site has enough shade, especially for children and elderly people guests who will the attend the event. Do your research on weather trends before booking any beach venue and always have a Plan B in the event in case anything doesn't go well along the way.
Do I need to get professional sound systems?
Yes. Although it may seem that the sound of the sea is relaxing and perfect, it is not ideal that the crashing big waves interrupt your vow exchange. You may want to get ready for natural noise by getting a professional sound system. We suggest that you get windscreens for your microphones so the breezy air doesn't affect the sound output.
Is the location accessible to guests?
Can everyone make the trek? Can all of your guests endure the half-mile walk to your oceanside altar? Make sure that you keep them in mind, especially your grandmas and young nieces and nephews. Also, all rentals including chairs and tables should be easily delivered to the site.
What flowers should I get?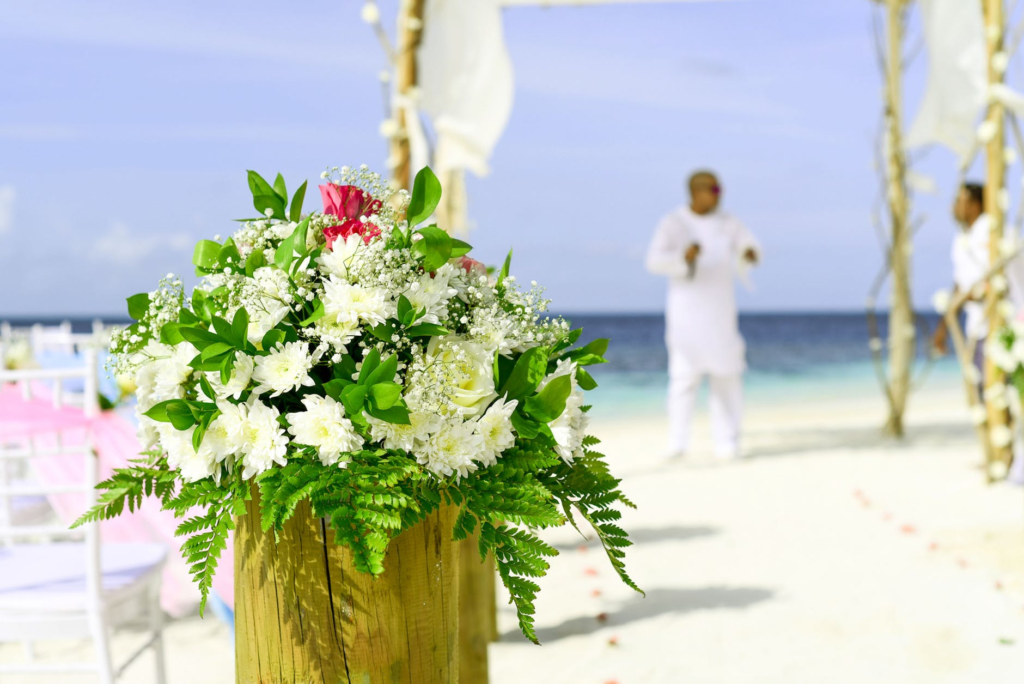 Take note that not all flowers can survive until the first dance due to high heat and humidity of tropical climates. So for beach weddings, it's ideal that you stick with blooms that can withstand the weather without wilting such as calla lilies, chrysanthemums, king protea, or orchids. You can also opt for fresh fruits, seashells, and other marine elements instead of flowers.
What are the foods and beverages that should be served?
If it's a buffet, you want to choose foods that can withstand the temperature to avoid melting or spoiling easily. Your guests won't like to eat that cheese that's been settling down in the scorching heat for an hour and same goes for a cake such as a buttercream may not stand up to the tropical weather.
What decorations can I incorporate in a beach wedding?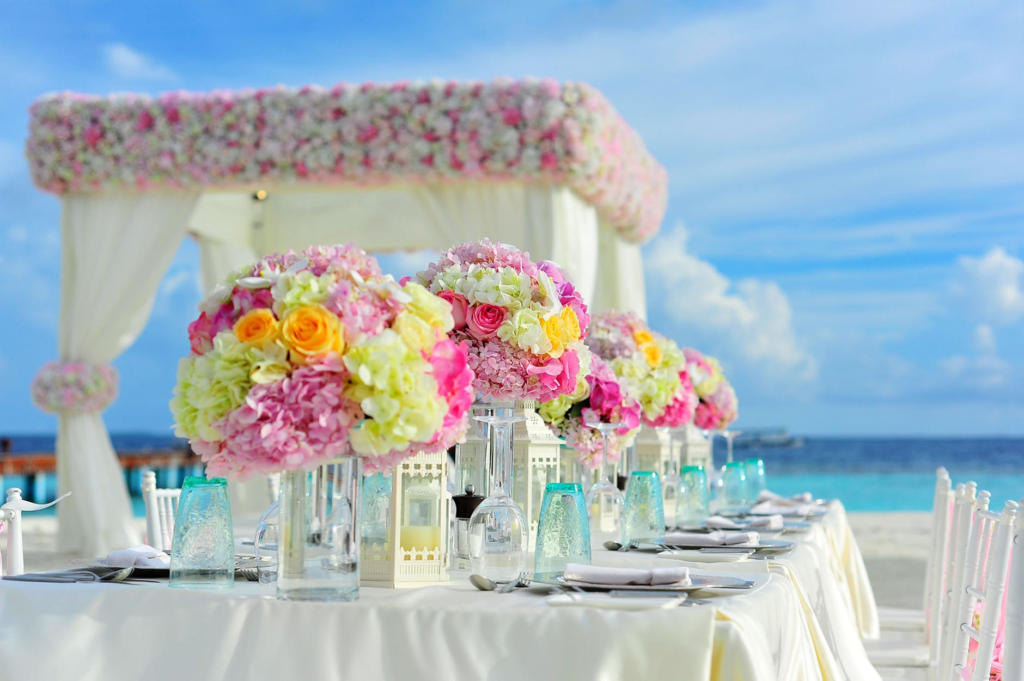 Bear in mind that beach winds may not team up well with luscious flowers, classic candles, and swaying ribbons at your reception. You can expect guests that can steer anything that's lightweight and breakable.
If you have vases, photos, or other elements that can be blown away, you may want to secure them with strings, adhesives, or heavy objects.
What is the dress code for my guests?
You might want to take note that high heels and sand don't go together. You need to find creative ways to inform your guests to know what to wear at your wedding and what else to expect. You can include on your invitation the dress code along with a reminder about the anticipated weather. For the women, you can give them a heads-up about the sand situation so they can avoid wearing stilettos and opt for wedges or flats instead. Also, you can suggest to them that they bring sunglasses, fans, a hat, sunblock, and the like for them to be comfortable during your day.
Can I also have my wedding reception at the same beach?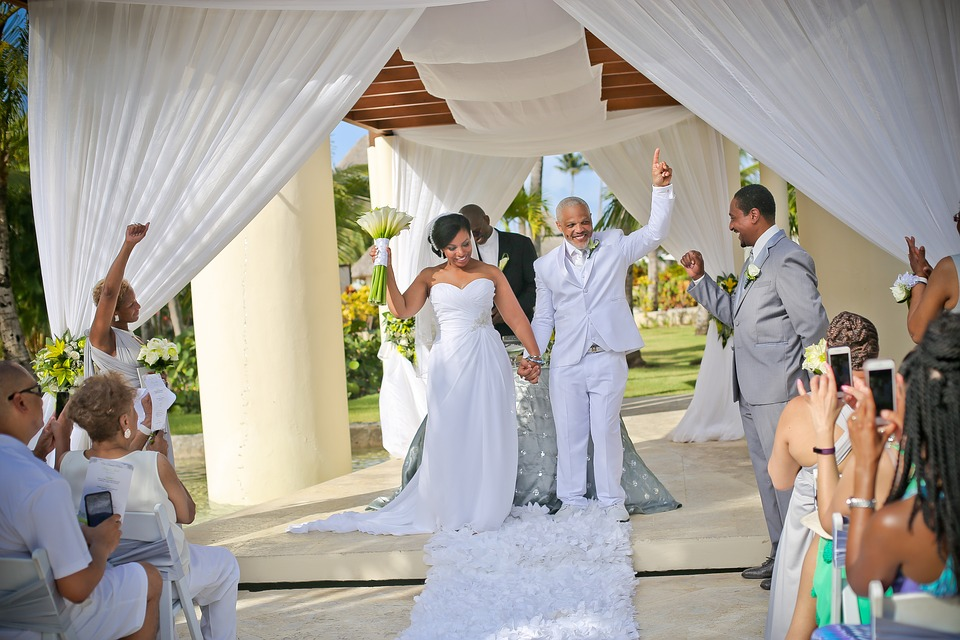 If you're already having a beach ceremony and thinking of a seaside reception as well, you are getting yourself in a more complex situation. Mainly, you have to consider that since for many cases, partying on the beach is not allowed. Try to ask the resort if they allow beach receptions if cooking is permitted and if your caterer can bring the food. Don't forget to ask if live music is allowed, if there is curfew, and if alcohol is allowed.
Is it okay to consider a wedding at a beach that isn't close to home?
It looks fun to have a destination wedding, it's as if your family and friends are all on vacation together. However, it may look ideal at first but you can't expect everyone to be able to attend, especially if the journey is far and costly. So before planning a beach wedding, wisely choose a destination that will fit your budget, style, and party size.
On the Note
We need to stress this enough that having a beach wedding always comes with a backup plan. Any type of outdoor weddings should consider this because Mother Nature doesn't cooperate always. You can rent a tent in case there is little rain or you need a shade from the sun. Your backup plan may include making arrangements in advance with a nearby hotel or function hall as an alternate location. But like what they always say, the wedding must go on!
Author Bio :