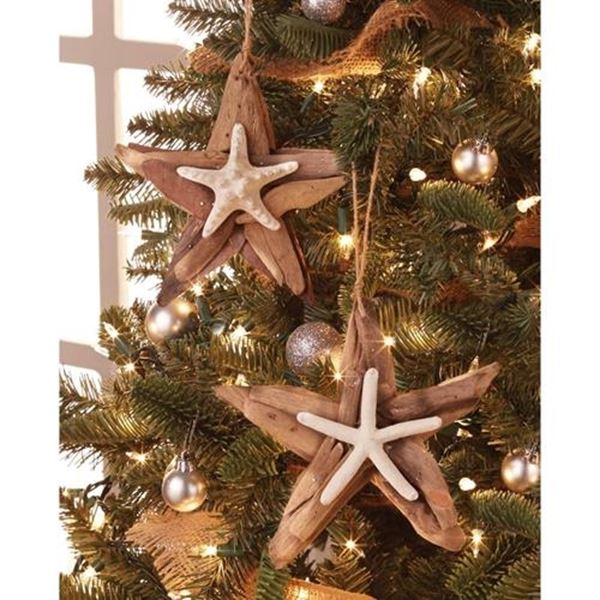 Undoubtedly, Christmas is the most wonderful time of the year, and this festivity is incomplete without a glittering decoration. In such case, it is not uncommon to struggle hard to make every corner of your room as festive as possible. If you have got bored from your old decoration ideas, this year give a coastal touch to your Christmas decoration. To help you out, here we have collected some attractive DIY beach Christmas décor tips.
Let us make your home ready to welcome the joyful festival.
Create Layered Hangings
Oversized snowflakes hung from the roof looks brilliant. However, it will look all the more appealing if you place them at different heights with starfish. Use different objects at different heights to bring fulfillment to the room. Build up the table with tall candlesticks and for the mantel, hang garlands prepared from olive branches.
Sea Life Garland
To make this, you need twine, sand dollars, starfish and small shells. Create a hole in one arm of each starfish. Bind them as well as shells in a garland by using twine. Compliment this garland with your usual soft pine garland. Your decoration will look unique as well as charming.
Driftwood Signage
Take driftwood or worn off barn wood planks. Carve out 10×10 inch square shape planks. Choose your holiday greetings and then using white paint, write those letters on individual planks. Arrange the planks near the entryway or on a console table in your home. If you wish, you can even hang these planks at a noticeable place.
Shell Wreath
This year, accompany your usual green pine wreath with capiz shells and starfish. Don't leave your wreath alone and accompany it with a second one. Your entryway will surely become a head-turner.
Bring beach to your Home
Your home may not be located near a beach; still, you can bring a little part of the ocean to your home. Here we tell you how. Take a few clear glass ornaments or wide vases. Fill these with a layer of sand. Drop a few small seashells and starfish in it in a balanced manner. Your beach scene ornament is ready. Either hand them using a jute rope or place them in any corner of your house.
This year, introduce a coastal vibe to your home with these sea-inspired christmas décor ideas. We are sure that your festivity will be doubled by doing so.
Author Bio :