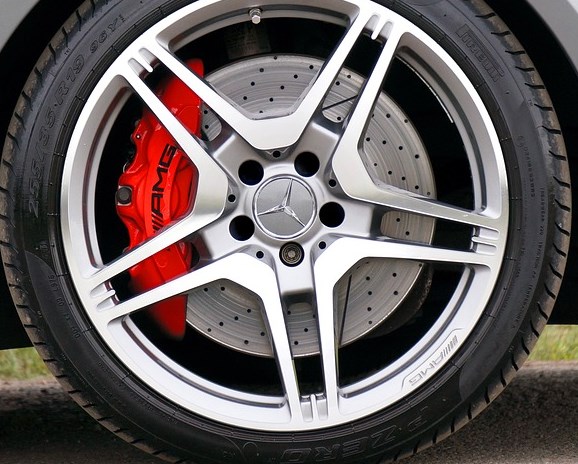 Did you hit a pothole and bend one of the rims of your car? Get it fixed instead of fixing it!
It's common to hit potholes while driving. And no one can avoid it. But if you hit a pothole in higher speeds, it can carry a strong impact on wheels. The tire may be ruined, or your rim may be bent or even cracked.
If only the tire has an issue, you can get it replaced easily as there are many tire stores. And, buying a new tire is not much expensive; it will not break your bank account. But when it comes to rims, it's a different case. They are expensive. They are not easily available. You cannot easily find rims that will match your car. In case, you find a dealer where rims are available; you will be surprised by the high cost.
Thanks to wheel repair or rim repair service providers. Rim straightening or alloy wheel repair is a cost-effective option available to you.
Cost of a New Rim
Averagely, the cost of an aluminum alloy rim may be around $350 to $400, regardless of the make and model of your car. For example, a Toyota Corolla Base Sedan with 17″ alloy rims can cost over $450 per rim. Many car owners think this cost to be applied to luxury automobiles, but the actuality is different.
Bent Rim Repair
Spending $400 for replacing a bent rim when another alternative is available at cheaper rates makes no sense. Whether your rim is bent or cracked, you can get it repaired at a local shop. Mechanics can return the bent rims to a "like-new" condition. They can even weld back cracked rims for a fraction of the cost.
Rim Repair Centers
There are many rim repair centers that use a modern suite of tools to repair or straighten the rims. They can also re-condition wheels to look new and give better driving experience. Some repair centers are also able to mount, dismount and balance wheels to make them run smoothly. They are usually available a 24 hour a day! You can find a local but reputable alloy wheel rim repair service provider on the internet.
To conclude, repairing cost of a rim or wheel is much cheaper than the cost of replacement. So it is always good to get your rim fixed rather than purchasing a new one.
Author Bio :