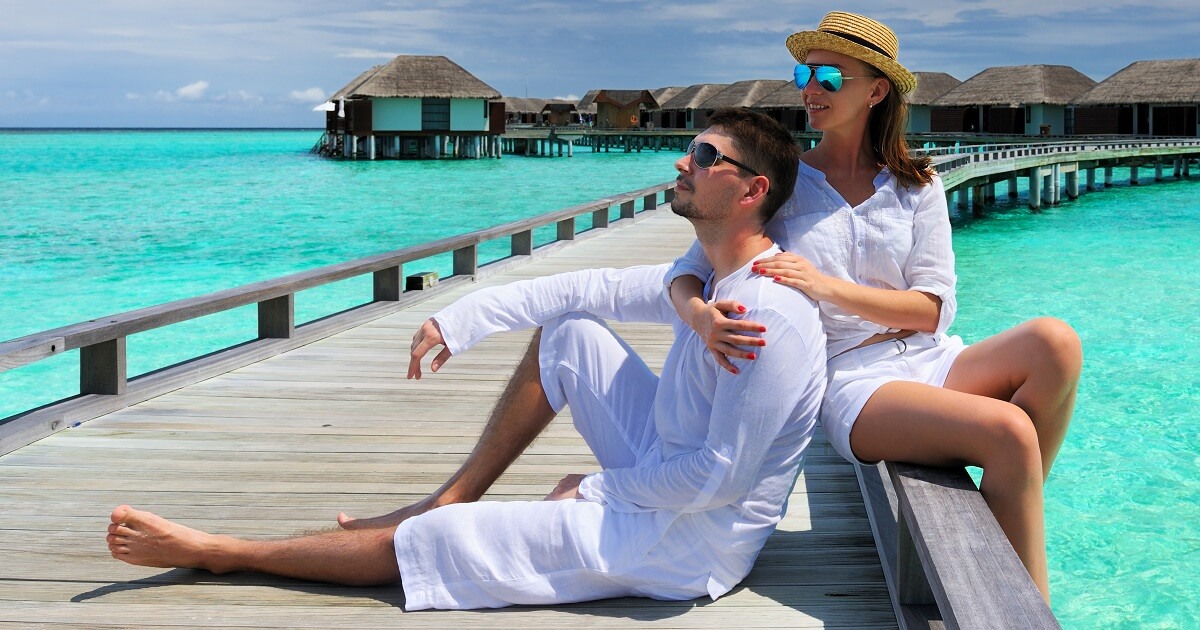 The Maldives are world-famous for their beautiful white beaches and luxurious resorts. But it's also well-known for being an expensive travel destination. The price is often unbelievable for many people who have other expenses to worry about (the dog has a checkup, a tire blewn). That is why the majority even doesn't consider going to the islands for a vacation. But there are cheap ways to experience snow-white beaches as well as crystal clear waters and stay on budget at the same time. All it takes is a little extra work.
Rethink Staying in Resorts
The resorts are one of the biggest tourist draws for the islands. They're luxurious, all-inclusive… and expensive. For those looking for fun in the sun on a shoestring budget, it is better not to stay in a resort. The prices can be out of reach for even a one-night stay. You can enjoy the same comfort without spending that much. For example, you can take a tent with you. You'll have to think outside of the box, but it will be worth it in the end!
Make Base in the Mainland
The islands aren't the only place to stay. If you're willing to add a bit of a commute, you can spend your nights on the mainland. This is a cheaper choice when it comes to accommodation. Instead of paying, in some instances, in the triple digits per night, you can pay low rates for guesthouses or AirBnBs. Not only are these usually perfect for their price, but you'll also get more space in a resort. The price goes down if you're willing to share rooms with other people.
Yes, cheap airfare does exist. It might seem like a modern myth, but it does. Many flights to the islands are very expensive because they are targeted towards honeymoon couples or other guests that prefer a direct flight. If you want to get there cheaply, you're probably going to have to take some connecting flights. By carefully planning the way you get there, it's possible to fly for less than $300 at times. Just keep in mind that this is likely to take a bit longer and that you should plan the flights months before the vacation.
When people think of the Maldives, they are almost always thinking of the island of Male. It is the capital of the country and home to many famous sights and attractions. Because of that, it is also one of the most expensive places that you can go to. Instead, try other islands. They offer the same beautiful beaches and water, often without big crowds, you'll see in Male. If you want to surf, you can head to Thulusdhoo, famous for its waves. Want to snorkel? Maafushi is a great fit! Divers looking to see some ocean life should visit Rasdhoo, where they can see hammerhead sharks! All only a ferry ride from Male.
Choose Local Transportation
The Maldives are, of course, islands. That means that rental cars aren't useful in getting from place-to-place as they would be anywhere else. Instead, make use of public transportation that makes frequent scheduled runs. The ferries that run between islands will be a better choice since it will allow you to experience more beauty in comparison to just sitting in a resort. Also, think of other transport everyone in your family can ride. Many locals use self-powered options like bicycles. Go for that when it's time to go sight-seeing to save money and have a bit of extra fun.
Look for Cheap Attractions
There are more than just beaches at the Maldives, though the resorts wouldn't want you to know it. It's the home of a great deal of Islamic culture, with beautiful, brightly-coloured buildings and many other sights to see. In Male, in particular, there is an Islamic centre housing a library and mosque. This is topped with a magnificent golden dome. Just take a look around, ask some locals, and make sure to keep away from the expensive tourist traps!
It's a fairly standard rule: You want to eat cheap, eat like a local. The local fare is usually more reasonable than the food you'll find in places catering to tourists, which come with a markup. It's also much more authentic, making it a better experience as a whole. Asking locals about restaurants they visit will usually lead you to some hidden treasures. Up for a little cooking? You can visit the fish market to see the catch of the day from the local anglers. For delicious fresh fruit, check the produce market. Both of these are easy to find in Male.
Of course, just because you're travelling on a tight budget doesn't mean you should cut everything out of your itinerary. If there is a thing or two that you really, really want to do, there are ways to do it. Do you want to see the resorts? Schedule a day trip. Can't ride a bike? Look at other options. Make a few concessions to keep your trip both affordable and enjoyable. After all, if you don't enjoy it, is it worth having a vacation?
Conclusion
The Maldives are beautiful islands with extraordinary culture, delicious food and breathtaking attractions that everyone can enjoy. Yes, they can be expensive. But, if you're well aware of all the options you use and make sure to plan and research, you can enjoy a holiday to the full.
Author Bio :