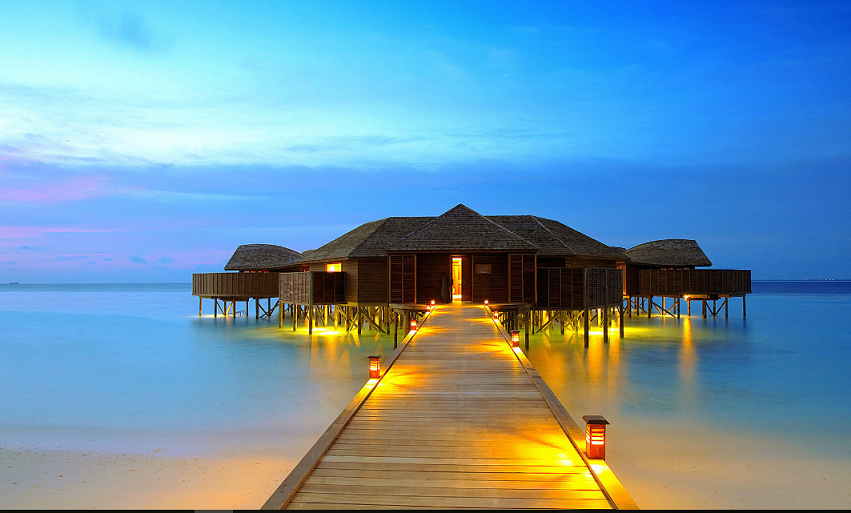 From Australia to Tanzania, Brazil to India, the beaches of the world have captured explorers' imaginations for centuries. Whether you are planning a beach wedding or looking for a sun-drenched vacation, these seven beaches are the ones you absolutely need to know about!
1. Nungwi Beach, Zanzibar, Tanzania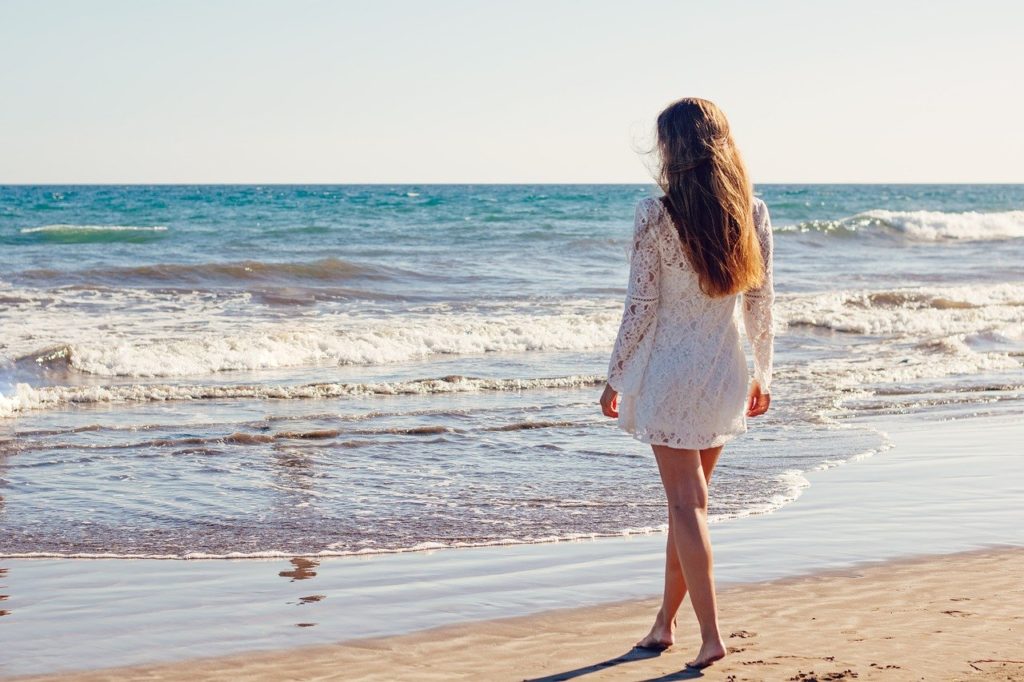 Nungwi Beach, located in Zanzibar on the shores of Tanzania, is one of those beaches where the sun always seems to be shining. Located on the northernmost tip of Zanzibar, this beach has white coral sand that possesses an iridescent glow.
Found in a large, bustling fishing village, Nungwi is surrounded by restaurants, bars, and nightlife. The beach is a great spot to snorkel in some of the world's most reef-rich environments. It does not experience severe undulations in high and low tides, meaning you can enjoy all-day water activities here.
Deep sea fishing is one of the most popular pastimes. There are plenty of opportunities to catch dorado, kingfish, yellowfin tuna, and other enormous fish from these pristine waters. Guiding services and sunset cruises are also available.
2. Baia do Sancho, Brazil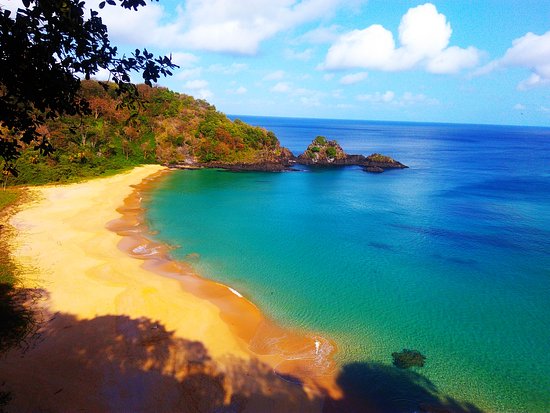 Baio do Sancho is a small beach that is located about an hour from mainland Brazil. A UNESCO World Heritage Site, this beach is part of the Nacional Marinho de Fernando de Noronha, meaning you will have to pay a fee to visit.
The money spent is well worth it, however. When you arrive, you'll have to traverse a wooden boardwalk and some steep ladders to make it to the beach. Once there, you'll enjoy deep blue-green waters and soft, sun kissed sand.
Don't depart when you've finished sunbathing – there are plenty of other things to do in the national park, like 4X4 off-road island discovery tours.
3. Duke Kahanamoku Beach, Oahu, Hawaii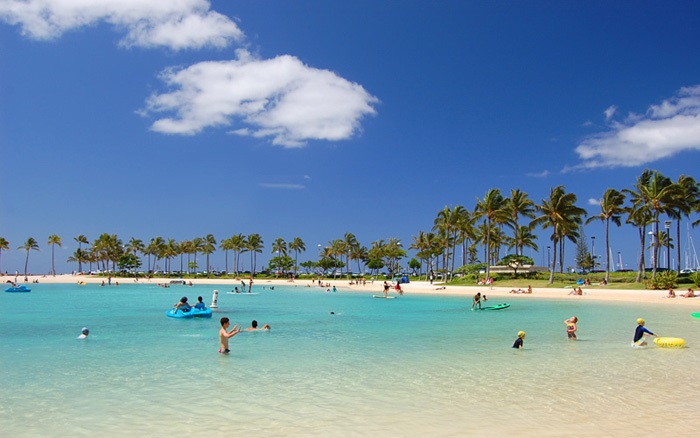 Located on one of Hawaii's most populous island, Oahu, Duke Kahanamoku Beach is named after a former Olympian. A gorgeous sandy beach, this semi-protected area features a shallow lagoon that is perfect for children to swim in. The nearby resort has stand-up paddle boards for rental – you can even try out a unique paddleboard yoga experience!
On the western edge of Waikiki, this beach has only one access point unless you're staying at the nearby Hilton Hawaiian Village resort. Otherwise, it's a great place to take in sunrises and sunsets, and it's peaceful if you can catch it before the crowds during the early morning hours.
4. Carvoeiro, Algarve, Portugal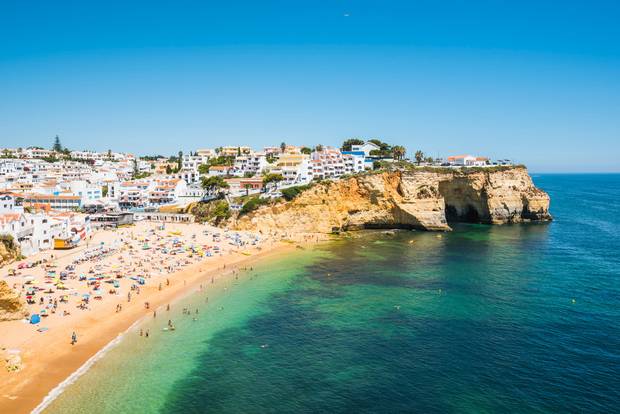 Carvoeiro is a beach found in the fishing village of the same name. Built into statuesque red cliffs, the village accommodates thousands of tourists every summer. A sandy, sheltered beach, this area has a colorful history of pirate attacks and famed battles.
After a day spent relaxing on the beach, you should head over to Nossa Senhora, a shrine and chapel housed within one of Algarve's old forts.
5. Gokarna, Karnataka, India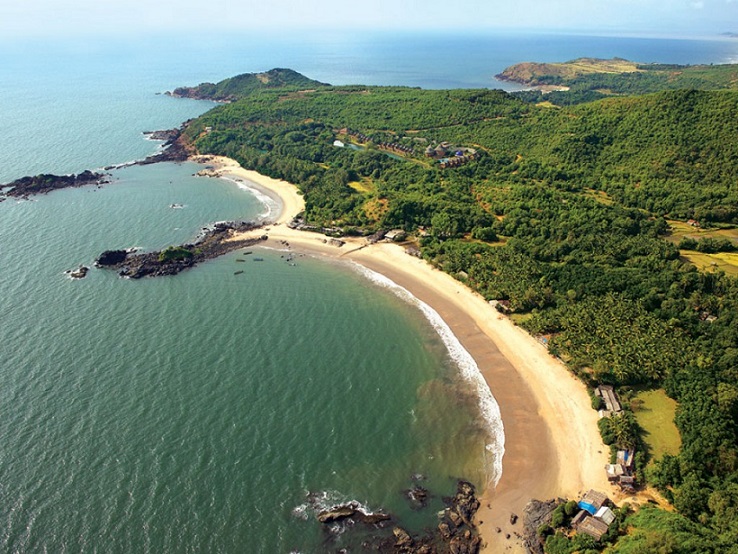 Gokarna is a small holy town in India, home to some of India's most secluded beaches. Gokarna is about 280 miles from the state capital of Bangalore, meaning it will take a bit of a drive to get there.
Your travels will be rewarded, however, with the sight of the gorgeous sandy beaches. There are four that are popular among tourists, including Half Moon Beach, Kudle Beach, Paradise Beach, and Om Beach. Each has its own distinct personality, but Om is the only one that can be reached by rickshaw or cars.
Gokarna has some robust nightlife, including beach parties during peak season. A holy town, there are also some important temples to see in the nearby village.
6. Radhanagar Beach, Havelock Island, Andaman and Nicobar Islands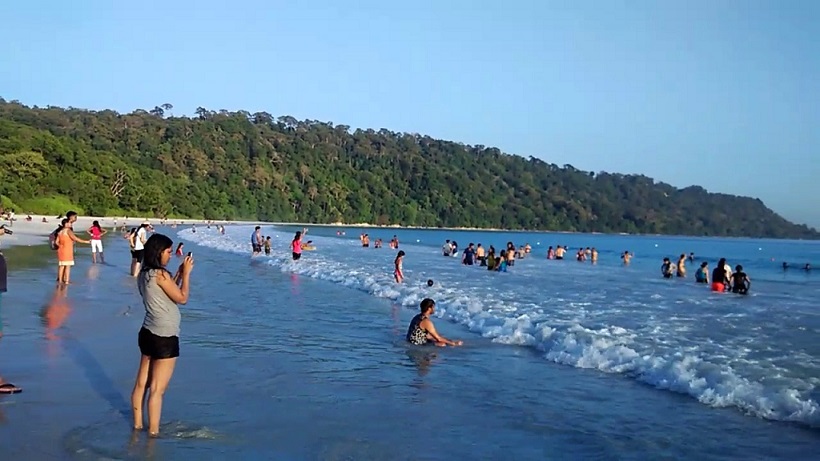 Radhanagar Beach is located on Havelock Island, which is part of the Indian territory of Nicobar and Andaman Islands. Considered one of the top beaches of Asia, this beach has powdery white sand and crystal-clear waters. It's popular among tourists and offers many opportunities for diving among the corals. Consider a guided scuba diving trip for your best chance at seeing local wildlife like parrot fish, octopus, and sharks.
7. Lizard Island, QLD, Australia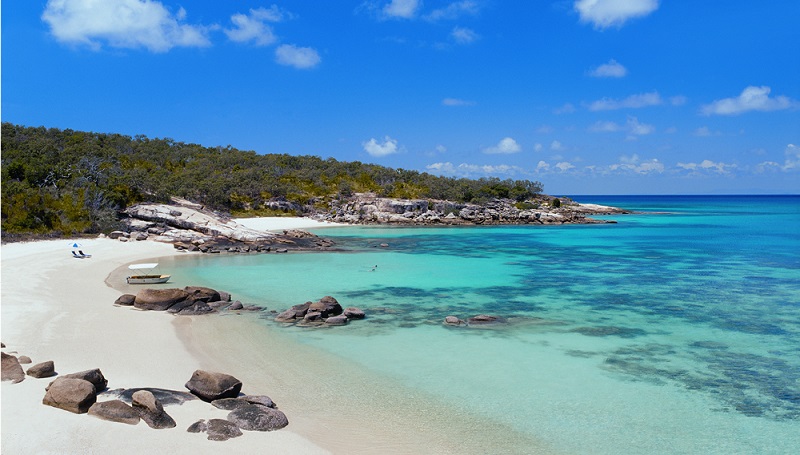 The last beach on our list is certainly not least. This beach is part of a large luxury lodge in Queensland, Australia. Here, at the northernmost resort on the Great Barrier Reef, you can experience 24 different beaches that are completely secluded from the rest of the world. With a location right on the reef, you can enjoy the wildlife and natural beauty of this beach without having to take a long boat ride to get there.
Grab your snorkel gear and book your plane tickets – these beaches should be at the very top of your sightseeing bucket list.
Author Bio :