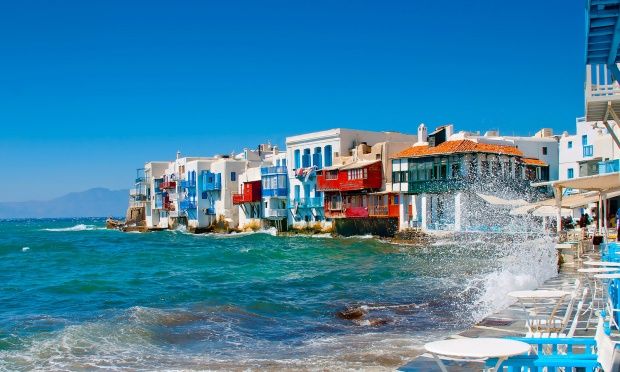 Island hopping is a thrilling experience for the sailors who want to spend their holiday on an island. The idea of island hopping is about traveling through an archipelago or atoll to get the experience of the localities that harbor an island.
Presenting here are some of the best places you go for island hopping:
1.     Fiji
Surrounded by South Pacific Ocean, Fiji is an archipelago which has more than 300 islands. Some of them are occupied by dwellers. It has some of the best private beaches that offer everything from resorts to foods. The island has crystal-clear water and coral reefs where you can go for a ferry ride and do all the water sports such as scuba diving, snorkeling, and boating etc.
2.     Malta
Situated in the Mediterranean Sea, Malta is a small country that is made up of many islands. Known for its blue lagoons, the island is a favorite spot for many island hoppers who head to this place to get the best experience of their trip.
Malta has some of the best sightseeing places to offer a pleasurable experience to the tourists. Gozo and Comino are two of its major spots to island hop. The sites are a favorite of scuba divers who love the pristine water of these islands.
3.     Greece
Mykonos and Santorini are two highlights of the Greece where thousands of people flock to get the best experience of island hopping. The spectacular architecture, the scenic beauty of the surrounding, the stunning sandy beaches, and the vibrant nightlife are all the things that make these islands the best places for island hopping. These islands are perfect for couples who want to bask in the romantic vibes.
4.     The Caribbean
The Caribbean is a hotspot for many adventure loving enthusiasts who want to have a good time. It is a heaven for island hoppers and offers many activities to relish a pleasurable trip. Guadeloupe, San Juan, and St. Martin are some of the best options for the travelers.
A cruise trip across the Caribbean can be the best ride for people who want to savor a pleasant weather and incredible surrounding of this place.
5.     Florida
Florida is a "go-to" spot for many travel lovers who want to island hop. The Florida Keys is a frequently visited spot of the island that tourists travel for many fun activities including scuba diving, snorkeling, and boating.
The Dry Tortugas is another spot that has many things to offer to island hoppers. It is rife with coral reefs, so you can have a good time with the marine life. Florida is also home to some amazing resorts that offer everything from lagoons and infinity pools to Jacuzzi and spa.
6.     Croatia
Nestled between Central Europe and Southeast Europe, Croatia is a visual treat for the tourists who want to see pristine beaches. Brac and Hvar have many sublime sights to woo your heart. Spread over a vast area of land, the islands are full of a lavender field, vineyard, and palatial architecture. They have a number of restaurants, café, and bars to serve you the best local delicacies.
It becomes a hustling thoroughfare during the month of summer when thousands of tourists turn to this place to experience the best rides for island hopping.
7.     Italy
A paradise for divers and swimmers, Italy can be your next island hopping destination where you can find refuge under the sky. It is surrounded by the Mediterranean Sea which has been the entry points for many intruders in the past. It has been inhabited by a number of communities and their color shines through its culture.
Sicily and Vulcano are your gateways to explore some place of interests and immerse yourself in a delightful experience that you will cherish for the rest of your life. Hot springs, soothing infinity pools, and tranquilizing mud baths are some great features of this archipelago.
8.     The Maldives
Everyone is in love with this wonderful archipelago. Firstly, it has some incredible coral islands which are known for their crystal water and vigorous marine life. Secondly, the place has a serene surrounding which will make you feel at calm and peace.
It is situated in the Indian Ocean and you can find plenty of fish species in this place. People who love water adventure sports can head to this place for fishing, snorkeling, and boating.
9.     Thailand
Thousands of people around the world turn to Thailand to break free from the stress of life. For island hoppers, Thailand is an ideal traveling spot to indulge in some water adventures. While you'll find plenty of breathtaking places in Thailand, it is the Phi Phi Islands that offer you the best options for your trip. It is situated between Phuket and West Strait of Malacca. White sandy beaches, cheap foods, and incredible hoteling services are what make Thailand a favorite of island hoppers.
10.     Hawaii
Hawaii is a chain of volcanic islands that make a part of North Pacific Ocean. However, you have to spend some extra bucks to reach the different islands in this archipelago. Hawaii is comprised of three major islands that include Big Island, Kauai, and Maui.
Author Bio :