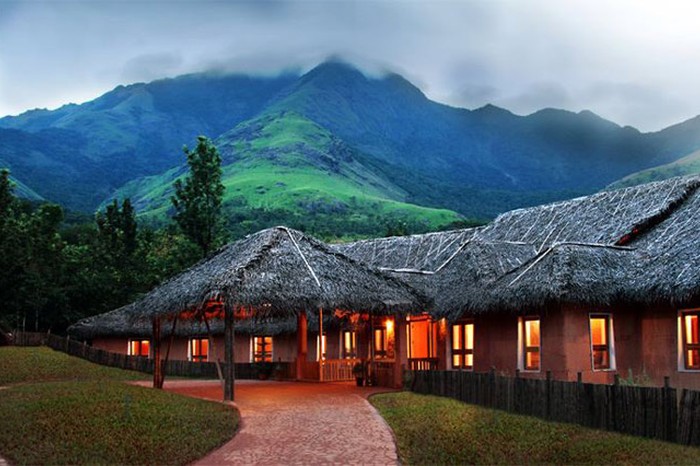 Ranging from the Himalayas to a large coastal line, India with its extensive diversity is one of the most visited eco-tourism destinations in the world. Be it the backwaters of Kerala or sand dunes of the Thar Desert, the wetlands of the Himalayan range or natural caves of Khasi and Garo hills; there has been a significant number of tourist arrivals in India throughout the decades who perceive India as a one-stop eco-tourism destination.
Let's go for a unique journey to some of the best eco-tourist destinations of the country in this article:
1. Khangchendzonga National Park, Sikkim
Khangchendzonga National Park or Kanchenjunga Biosphere Reserve is located in the north-eastern state of Sikkim. It occupies more than 30% of the total land area of Sikkim and is listed as the UNESCO World Heritage Site list since 2016. Its mesmerizing natural beauty is beyond the description in words and its landscape is evident with beautiful lakes, rivers, glaciers, valleys, plains, and caves.
The park is home to an extensive range of mammals including snow leopards, red pandas and Himalayan blue sheep. More than half of Indian bird species and the majority of the country's flowering plants can be found within this park. Moreover, Mount Khangchendzonga holds a deep spiritual value for the residents of Sikkim. Take a trek to this park and explore this eco-tourist destination.
2. Kerala Backwaters
Kerala has always been a major attraction for global tourists visiting India. However, a significant number of tourist arrivals in India happen due to the attraction towards the charm and life offered by Kerala backwaters. The paddy fields and luxurious palm groves move along with the Kerala backwaters which have their own light rhythm stroking out from the rivers flowing down from the Western Ghats to the coast.
You can enjoy a fun-filled cruise on the backwaters on the magnificent contrasts of lush greens and deep blues on the houseboats, also referred to as Kettuvallam or the freight boats that used to carry heavy cargo items such as rice, coconut and spices. These boats also provide living accommodation for the boatmen. Now, these boats have been modified to luxurious houseboats for the travelers.
3. Lahaul Spiti, Himachal Pradesh
Himachal Pradesh is considered a heaven for tourists who love exploring the region of mighty Himalayas and one of the best places for eco-tourism in Himachal is Lahaul Spiti. It's mostly a rough terrain with extreme climate as the temperature falls up to -30 °C during winters. Therefore, the opportunities to earn a livelihood are scarce here. The small town of Lahaul Spiti has a number of organizations that work towards preserving the ecosystem of the place in order to encourage the eco-tourism.
If you are planning to visit this place, be ready for an exciting trek through the Pin Anapurna Pass, biking through dangerous and curvy roads and unbelievable spiritual experience of several meditation centres.
4. Periyar National Park, Kerala
Spread over a vast area of around 350 square kilometres, the Periyar National Park is situated in the Cardamom and Pandalam Hills in Kerala. This national park is one of the most visited and well-known eco-tourist destinations in Southern India. The comprehensive setting seems to be a paradise for a vast range of eco-travellers which includes wildlife admirers, botanists and nature photographers. This national park is also famous as an elephant and tiger reserve as it is home to these exotic animals. Moreover, it provides shelter to many other species of mammals, reptiles, insects, as well as birds. Last but not least, the submerged trees in Periyar Lake are an amusement to watch.
5. Coorg, Karnataka
Coorg is situated on the Western Ghats of Karnataka and is one of the most popular eco-tourist hill stations of South India. It boasts of a healthy diversity and abundant flora and fauna for nature lovers. Coorg wears an old-world charm with mystic mountains, beautiful plantations of coffee and cardamom which makes it a one-stop eco-tourist destination.
Moreover, the cordial nature of the locals belonging to the Kodava community will surely win your heart. While exploring this amazing place, do not forget to visit other attractions of the place such as Abbey Falls which is quite known for its cascading water. The eco-tourism in Coorg is all about admiring the natural beauty, exploring the plantations and getting to know the interesting history of the Kodava community.
Author Bio :