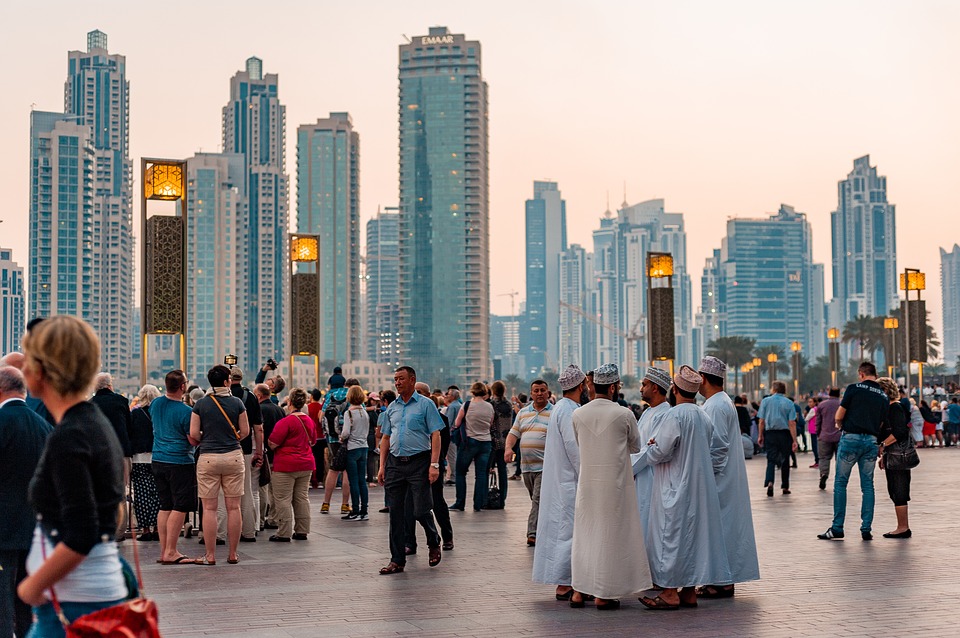 Dubai is not usually considered a budget-friendly location to visit, because food, activities, and accommodation can end up costing travellers quite a lot. However, there are still certain things that tourists can do to cut costs and still be able to enjoy their time in this extraordinary city. Whether you've been there before or you're planning your first trip to Dubai, read on for some top money-saving tips.
Take the metro
Unfortunately, the public transportation in Dubai is not fantastic. However, taxis are quite expensive and will add up if that's the only transportation you take. The metro covers a big part of the city including the airport and most tourist sights. What travellers should know is that the metro only runs in a vertical line, so all the parts of town that are east or west of the line won't be accessible by public transport. That means you should also choose accommodation that's near a metro station and you'll be able to seriously cut costs on private transportation.
Metro access is regulated via cards similar to the Oyster card in London. As a tourist, pick up a card and keep it for the duration of your stay, topping it up at any metro station as needed. You can also use metro cards for the tram in the marina area as well as the monorail that goes to the Atlantis Hotel.
Choose apartment accommodation
Accommodation is also quite expensive in Dubai, and that's because most hotels are quite upscale in the city. It also adds up because when you're staying in a hotel you need to also go out and pay for all meals – that adds up quickly. Dubai does have a handful of hostels, but they're not as budget as some other countries because they often don't include big mixed dorm rooms with a lot of beds.
Consider looking for accommodation on Airbnb, which has some really good deals for apartments in key locations with full facilities. Not only do they come at a better price than a hotel or even a hostel, but they will give you your own space, more choice in where to stay, and usually a fully stocked kitchen to save money on some of your meals.
Cut back on alcohol consumption
It's natural that you'll want to have a good time on your vacation, but drinking in Dubai will prevent you from keeping a low budget. No matter where you purchase alcohol in Dubai, the price tag is pretty high, like 10 British pounds for a single pint of beer. Assuming that you'll want to drink at some points, here are some alcohol-related tips: buy some bottles in the duty free when you land, because you won't be able to buy some at the supermarket unless you know a local or expat in the city with an alcohol license. Also, get your drinks at locations with drink specials, like happy hour, ladies or gents' night, etc.
Shop at the supermarket
If you've decided to choose an apartment-style accommodation with cooking facilities, this is a great way to save money on your holiday. Eating at restaurants adds up quickly unless all you're eating is fast food meals at the mall. Be ready for supermarkets to be more expensive than European ones, but it will still cost you less at the end of the day than eating out for every meal.
There are many supermarket options including European brands like Waitrose and Carrefour (the more budget-friendly of the two). The bigger the supermarket, the cheaper the deals. For a large Carrefour, head to the Mall of the Emirates.
Look for deals
There are always deals and discounts in Dubai, so you should never be paying full price for something. Check out the publication Time Out for all deals, especially the top deals of the week. During the holidays, especially Ramadan, there are a lot of great offers and bargains.
Avoid high season
This may not be possible if you're set to a specific time frame, but visiting at certain times of the year can really change the prices you'll see. Dubai is extremely popular between October to March because the weather is cooler and a lot of people travel to escape winter. If you can visit before or after this period, you should be able to get cheaper prices on accommodation and flights. If you don't like the heat though, don't follow this advice because it may be too hot to handle if you're not looking to sweat constantly on your holiday.
Whichever way you look at it, Dubai is an expensive destination. However, by following these suggestions, you should be able to minimize your costs and enjoy your holiday in this fantastic city which has so much to offer!
Author Bio :