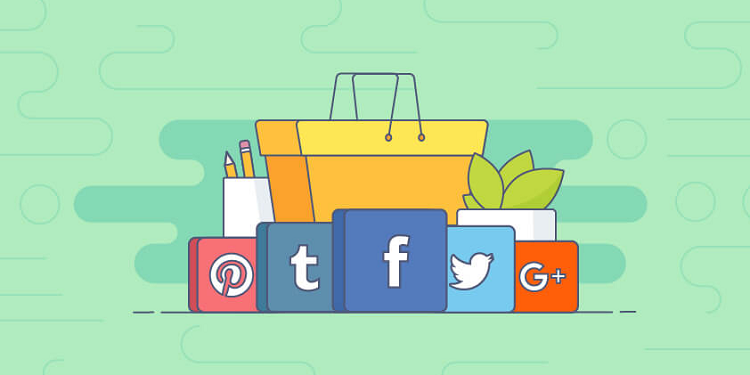 This boom in Social Commerce is a clear indication of how it is going to capture the future of online eCommerce selling. With emerging technology, people expect brands to provide them with personalized or special experiences.
Social Commerce is the best way to fulfill their expectations as well as generate profits for your brand.
What is Social Commerce?
Social Commerce refers to the concept of buying and selling of products via social media. This is an emerging trend in the eCommerce industry. It allows you to sell as well as interact with your customers through social media.
Here are 8 Effective Social Commerce Examples
Au Revoir Cinderella: Your Consumers Are Your Models
User-Generated Content has its own perks and they can not be overstated at any level. 93% of shoppers think user-generated content is helpful in selecting the product they want to buy. Au Revoir Cinderella took advantage of this and started using user-generated content for the display of their products.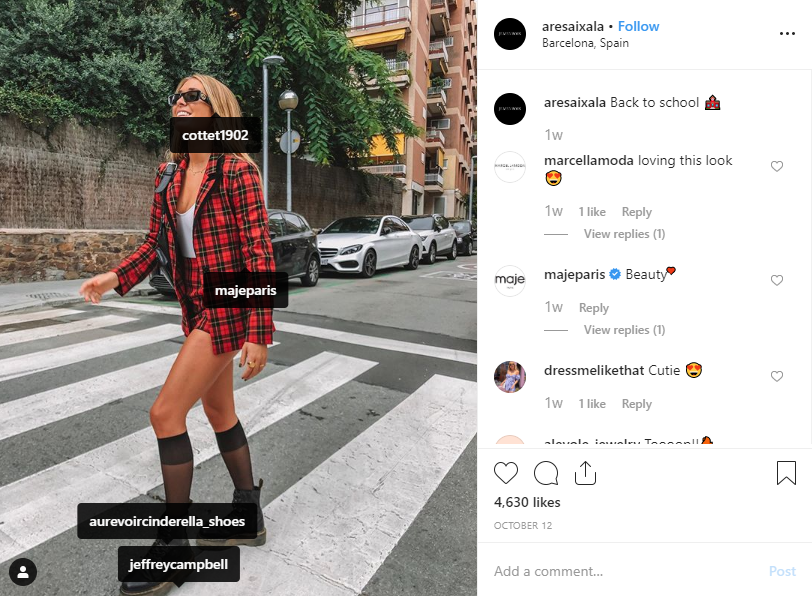 They soon realized that user-submitted pictures are a better way to display their products than "BUY ME" screaming branded posts. This way people feel more connected with the brand and tend to buy more as well.
Burberry: Visuals Are The Key
People are extensively using social commerce to buy products. They're spending a lot of time watching product videos that encourage them to buy those products. Studies show they're spending almost double time on pages that have videos as compared to those who don't.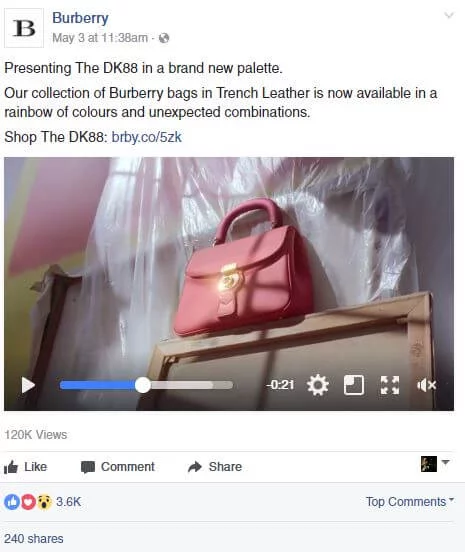 Keeping this in consideration, Burberry uses bite-sized videos and live videos to promote their products. These not only get the attention of the consumers but also give them a proper look of the product. Videos can be used in different styles to promote products and services such as vines, vlogs, advertisements.
Dollar Shave Club: Strength of Social Proof 
Social proof helps build trust for a brand. It can be a very valuable asset working as a motivator for the masses. Positive feedback is a definite win-win.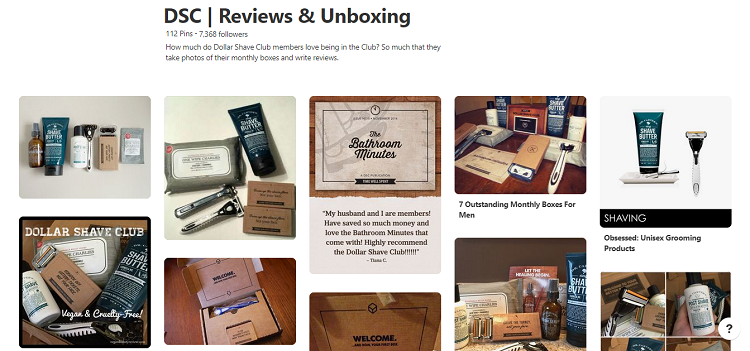 Dollar Shave Club decided to use social proof as to their marketing tool. They created a Pinterest board dedicated to user reviews and unboxing pictures and videos. This killer combination of social proof and user-generated content worked like magic for this brand.
Ipsy: Using Social Media As An Incentive
Ipsy is a good social commerce example. Ipsy is working amazingly to influence their customers with the help of social media. They let their users have a sneak peek at the contents of their glam bag even before they've been launched. To gain access, they simply have to share a facebook link.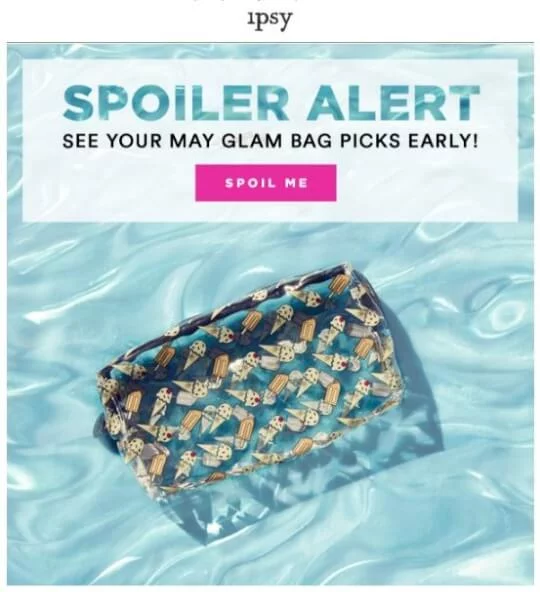 This way they're not spreading brand awareness but providing their users with a special experience.
This is known as the "tell a friend" strategy and it is capturing the market like wildfire nowadays.
Meller Brand: Score with Social Ads
Using Social Ads such as Facebook Ads is an amazing and easy way to score new customers. The strategy is to create ads that don't really look like ads but still influence the viewers.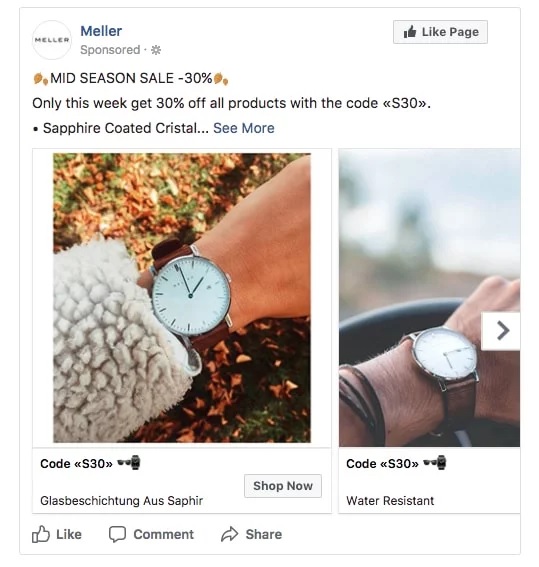 Meller Brand utilizes user-generated pictures on Facebook to drive customers to their website. This way they score more customers for their brand and also gain people's trust.
Fashion and Beauty relatively have higher eCommerce conversion rates as compared to other categories. Therefore, most of the brands are already working with Facebook Ads.
Modcloth: Deals and Discounts Drive Ecommerce Sales
Modcloth is the best example of Social commerce. There are many people who are eagerly waiting for brands to run deals and discounts. Around 42% of people follow brands on social media for coupons and discount notifications.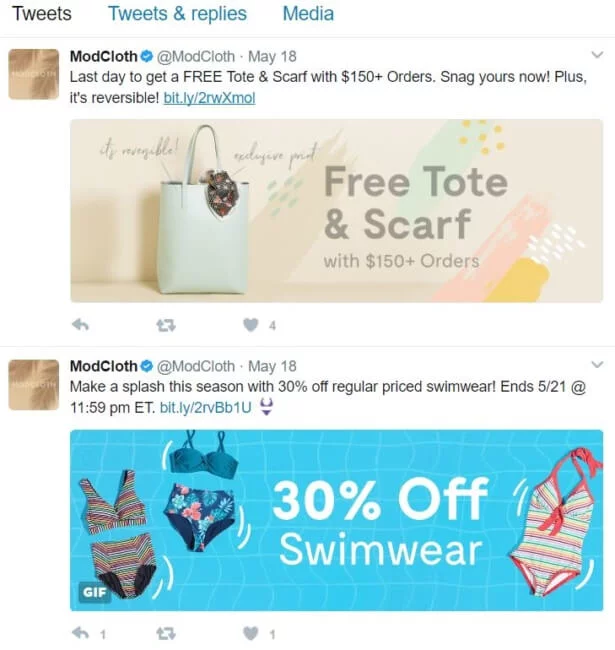 Keeping this in mind, running deals and discounts occasionally can happen to be quite beneficial for your eCommerce sales. However, too many sales and discounts can prove to be a manipulative strategy.
Realbuzz: Create Competition
Competitions and Contests are a whole different feeling altogether. They encourage people to be engaged with your brand willingly. They spend more time on your brand than they usually do as they want to win the contests.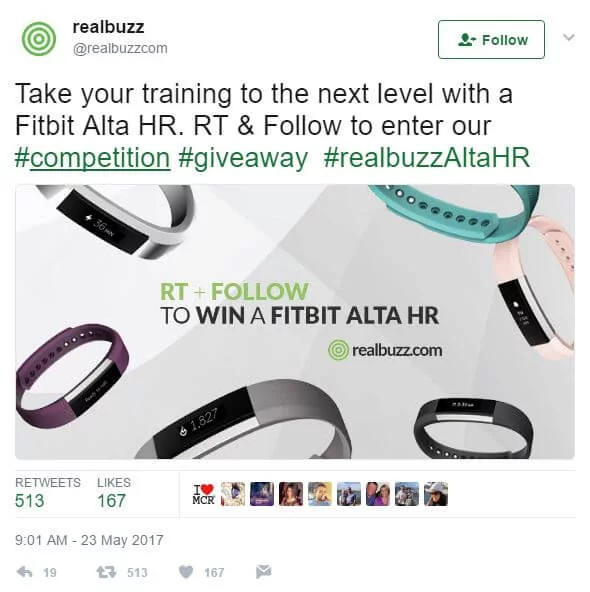 You can target the contest to achieve different goals such as increasing user count, driving traffic to your store, gathering email addresses or increasing followers. The contests will be designed accordingly.
You can keep creating contests and competitions till you're getting your results. There is no harm in people engaging with your brand.
Spring: Provide The Needed Assistance With Chat Bots
Most brands are taking an initiative to incorporate these AI-assisted Chatbots for their consumers. These Chatbots can help customers with some of their basic queries.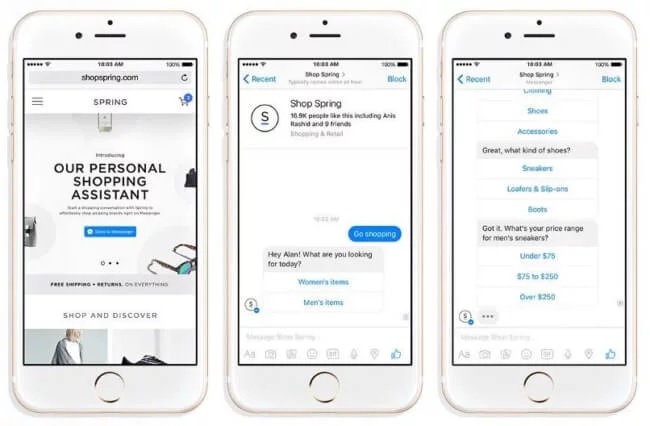 The concept of Chatbots is quite simple. You can use a Messenger app like Facebook Messenger or Kik to provide assistance to your users. These AI bots can also provide personalized offers and recommendations.
Most of the luxury brands like Spring are already on board with AI-assisted chatbots. There is no doubt in saying that AI is the future of social media eCommerce.
How Can You Leverage Social Commerce?
Using social commerce for the advantage of your eCommerce website can be a strategic affair for you. User-generated content plays a crucial role in social commerce and the combination of these both can be exactly what you need for an effective eCommerce website.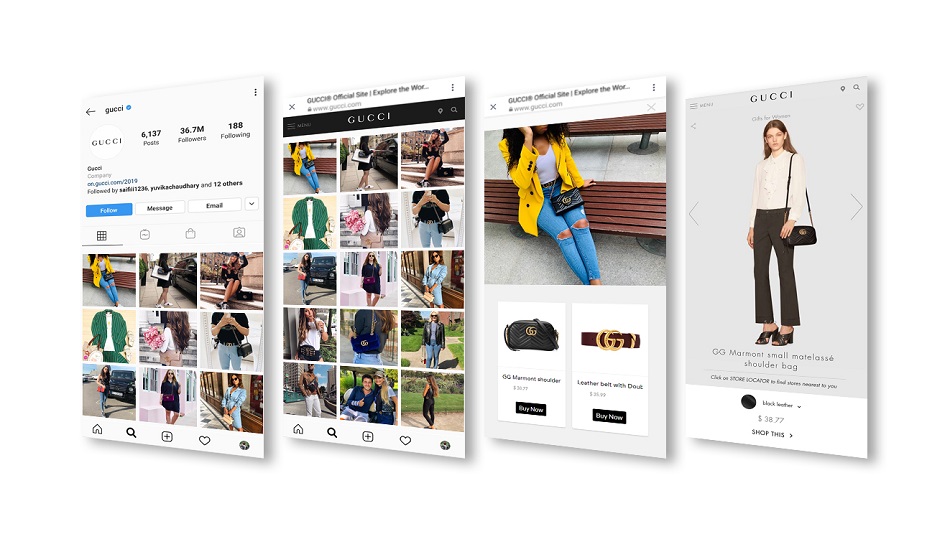 You can create shoppable posts with the help of TaggShop using user-generated content to give your brand more credibility and appeal. You can use your social media to convey any messages and offers to your visitors. Using social media correctly can help you get both higher sales and more eCommerce conversions.
We would love to see your brand growing, so go ahead and start working towards leveraging social commerce for your eCommerce websites.
Author Bio :