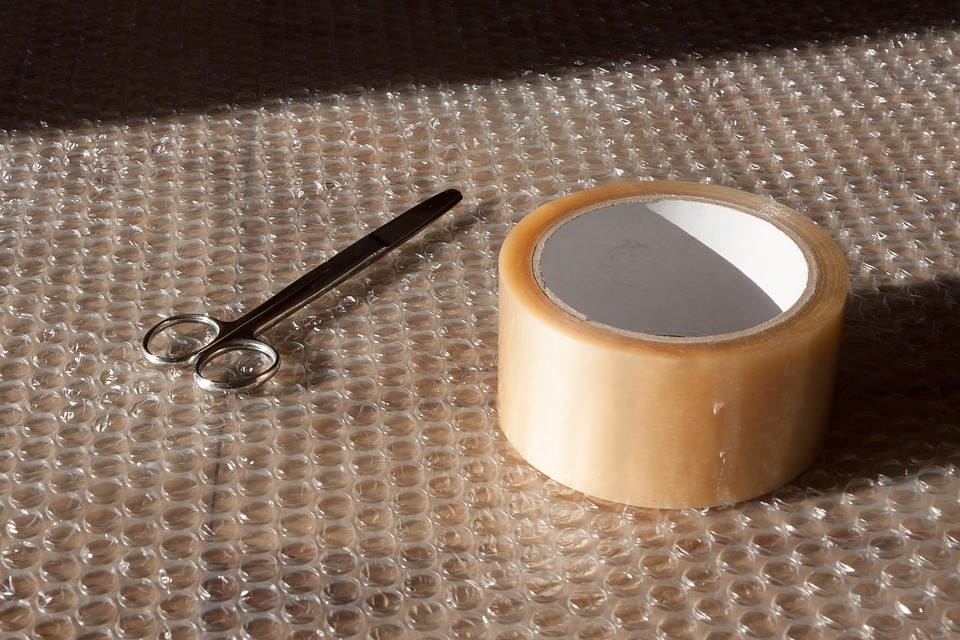 Spectra Tapes is a company based out of Montreal, Canada. They are in the business of providing carton sealing tape as well as custom printed tape to end users. They have many years of experience in printing custom tape for various customers in different industries.
Spectra offers four different kinds of custom printed tape. The most common one sold is polypropylene. The reason is due to the ability for the tape to bind to almost anything along with its affordability. Its hot melt adhesive allows it to stick very well to boxes that have not been recycled much. But the more a box is made of recycled materials, the harder time it will have to stick to the package.
Polypro comes in various colours but it is recommended to print on either tan, clear or white film. This way the colour(s) of your message you chose to print will be exactly what you wanted. For example, if you choose a blue tape, the colour is on the film and if you want to print a yellow logo, the end result will be green.
PVC is another kind of tape that can be customized. It stands for polyvinyl chloride, which means the film is made form a hard vinyl film. The adhesive is made of a natural rubber. One of the most common uses for PVC is used to close bags of food at grocery stores. You can actually tell the difference between PVC and other kinds of tape. When sealing, PVC is fairly quiet.
Acrylic's most common use is in freezer or cold temperatures. It is not possible to print on the film unlike the other kinds of custom printed tape. So the solution is is to print on the adhesive side instead. Companies who order this kind of product don't usually need very much visuals. Also note that acrylic sticks best after 24 hours of application.
Gummed tape, also known as water-activated tape, has become very popular with online retailers. This is due to the fact that Amazon chose to package all their boxes with it. Amazon being the giant e-commerce company it is, other online retailers decided to use it as well. Once applied properly, gummed tape is very secure and binds very well onto boxes.
There are many advantages to purchasing gummed tape such as a decrease in pilferage and tampering and increased visibility to your brand. That is why is it worth the investment to using custom printed tape for your company.
Author Bio :