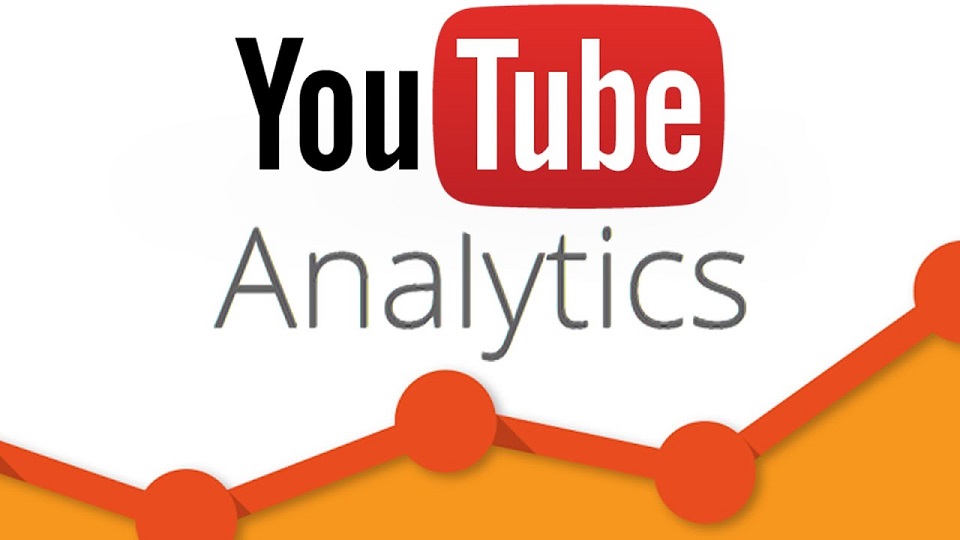 According to the stats, 48% of marketers wish to promote their brand using YouTube. Why YouTube? Because YouTube is the second-largest platform in the world. Approximately 2 billion active users logged per month.
Now, we have discussed YouTube analytics that matter as well as how it will improve your YouTube marketing strategies.
1. Understand the Watch Time
The ultimate goal of every YouTube influencer is to increase the watch time. It is an important metric that helps you to achieve success. Also, you should improve the quality of content to engage your audience.
When will you increase the watch time? When your content is high and significant. Basically, watch time is the total number of minutes the audience spends on the videos. It's the perfect way to enhance your watch time, which is an essential metric for YouTube's algorithm.
YouTube also elevates videos and channels with higher watch times in their search results and recommendations section. Based on the report, you will see the number of watch time your videos have accumulated. 
2. Get Audience Attention
Audience attention means that the percentage of the audience who watches and leaves your video at a single moment of the video. It elevates the videos with excellent audience attention in their search suggestions and rankings because the videos are effectively making the user's attention.
Most audiences need some unique and entertaining content to enjoy their hectic life. 
So, concentrate that while you are making a video. Your content must grasp the viewers and create engagement in watching videos. 
3. Average Viewed
The YouTube algorithm is based on the views. The views increase, you can get more money. Approximately Average viewed is the percent of per video and how many audiences watched those videos averagely. It calculated your video's ability to grasp the audience's attention for its entirety. When YouTube realizes your videos, it can hold viewers' attention and reward it with higher search & recommendation rankings. If you want to determine the viewed count for your videos, use the YouTube analytics tool.
4. Average Duration for View
Views are more important for your YouTube videos. It's the most challenging job to increase the views. Basically, view duration is your videos' entire watch time divided by the total amount of video plays (including replays). It's metric calculates your video's ability to engage your audience.
You can't engage the viewers with your videos; it will quickly bounce from your video, leaving you with an unimpressive average view duration. Increasing the watch time helps for boosting your search and recommendations rankings. Also, concentrating on your YouTube likes is an additional way to express your strength to your followers.
5. Engagement
Audience engagement is a crucial success in improving business. Once your videos attract the audience, they will definitely give their support via likes, shares, and comments. 
After posting every video, you should analyze the performance of your videos.
You must notice in your comments section what your viewers reply to your videos. Shares will describe how much the audience loves your content, and even if they know the brand's value. And likes and dislikes will help you find what type of video will work further with your particular audience. Apart from that, replying to your comments is the most effective tactic to get the audience's attention. If you want the engagement metric, then see YouTube's Interactions Report. 
6. Re-watch
It is an enthusiastic factor in YouTube analytics. It is how many times the audience re-watch specific sections of your videos. More people are watching a particular video again and again when your topic interests them more. They are most likely interested in the topic your video is covering during that moment.
7. Playlist Engagement
Creating playlists is an excellent way to segregate your videos into categories. It helps your audience easily find out the categories that they need. And you can also add your favorite videos and prompt them to watch frequently, which arranges the watch time for your channel.
The playlist engagement by analyzing two metrics. Views per playlist and average time playlist.
Views per playlist: It starts the average amount of video views your playlists have.
Average Time playlist: It is the average number of times that the audience has seen your playlist's videos. 
8. Impressions – CTR
If you want to calculate your video's ability as scheduled, people can watch your video after viewing it on their homepage, trending, or recommendation section. First of all, the click-through rate(CTR) means clicks divided by the impression, which means how many times your video is shown on the pages by how many members clicked your video.
A high CTR means that your video title must be essential, and the topic oscillates with several audiences on YouTube.
A low CTR but high engagement concept is that the particular video has a small, still specific viewer fascinated by the content.
Commonly the click-through rate is excellent, but you can't get the proper recognition means you have failed at the starting of your video, title, and thumbnails. So, making a video concentrate on the title and thumbnail. Because these two sections only desired the audience thought. 
9. Card – CTR
Analyzing the card CTR can also help you exhibit your cards' placement, optimal timing, and duration in future videos.
Cards are most important that encourage your audience to take the desired action during a video like subscribe to a channel, or watch another video. Every card CTR tells you which action your viewers prefer to watch your videos. It can help your videos on potentially improving your watch time, website traffic, and subscriber growth.
10. Subscriber Growth
YouTube channel success is completely based on subscribers. Yes! Subscribers are more critical to enhancing your channel because YouTube will send notifications about your feature or new videos on their homepage. It means they are ready to see your videos more frequently, which will generate more views. Non-subscribers also watch your video more than subscribers. Hence, your content must be attracted by the audience.
If you want to know the subscriber's details, then take the YouTube subscribers report. It shows the details for your followers like locations, timing and timing, etc. And by concentrating your subscribers' needs, you will make your videos, improve your watch time, and boost your search rankings.
Conclusion
YouTube marketing is an excellent platform to improve your marketing. As a YouTuber, you should know the analytics to enhance your YouTube channel. Don't waste your time! Before starting your video, read the points as mentioned earlier and follow with your next videos. 
I hope you enjoy reading this article! Thanks for reading!!
Author Bio :