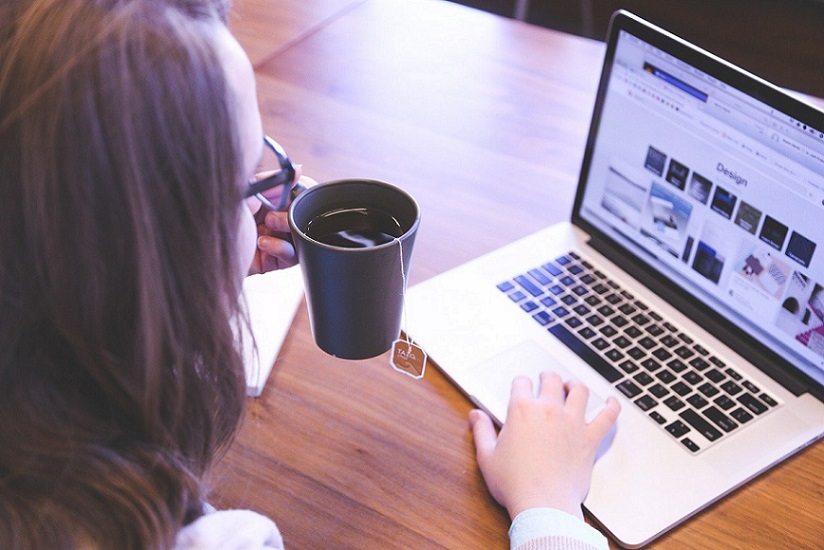 Whether you're new to ecommerce, or you just feel like brushing up your skills for a more successful marketing to help you grow your ecommerce business the way it should – you've come to the right place! We have got you covered all the way from the start to the finish line.
What on Earth is a Webinar?
A webinar is a useful tool for both B2B and B2C marketers as they can help strengthen a brand, generate leads, and as a result; sell more products in a rather efficient manner. The ecommerce industry can benefit most from webinars as it grants the customers the chance to meet you in a virtual setting.
Okay, But Why Would I Need it?
When a customer visits a store, it's obvious they can't just come in and browse, which means they must feel rather disengaged with your business. This causes a gap between the customer and the business. Even though they might be buying from your store, you may not be able to succeed in building up customer loyalty and the chances they 'come again soon' are lowered massively.
This is what makes a webinar essential for your ecommerce store. It gives you the opportunity to provide your consumers with a human connection that will benefit your business in many ways, such as:
Strengthening your brand and allowing them to form a connection with you on a whole.
Allow you to establish yourself as an authority in your industry, while it makes your business stand out from the rest of the competition out there.
Giving them the chance to interact freely as they get first-hand experience with you while you give them the answers to all their questions related to your products.
Tell me MORE!
A webinar could be the answer to all your questions right now. Below is all the reasons why it is an absolute must to try this at least once:
Keep it fresh with the New Products
It is true that these days either you get an instruction manual to everything new, or you can just read about it within seconds as you're only a Google Search away. But that's the thing with webinars, they allow you to demonstrate your new products with a dash of your own personal touch. However, they don't have to be only about new products, you can even promote the existing ones to attract customers.
This creates a more interactive experience that your customers will not only enjoy, but will learn from and will keep them coming back for more! As a plus point, it will increase your digital footprint and the videos created will become a source of reeling in new traffic to your website on the daily. Sounds like a win-win, doesn't it?
May the forces be with Your Brand
The stronger your brand is, the easier it'll be to sell and promote your products. With ecommerce businesses the most important thing will always be your brand's awareness. What better way to do that then to have a session to increase it with the help of a webinar!
A brand with strength stands out flawlessly amongst its competition and its consumers are naturally drawn to it.
When you'll be engaging with them, answering all their queries and demonstrating products, they will enjoy being a part of such a brand and would like to interact more. This gives you a chance to help them understand your missions and what makes you different from your competition.
Customer Loyalty is All you Need
Many believe that the hardest part of owning an ecommerce store is pushing that first sale through. Little do they know that they are wasting all their time, effort, and resources to promote products in the first go? Whereas, the hardest part in reality is to ensure that they'll be coming back to you again once that first sale goes through.
Your customer loyalty is what will ensure sales even if you feel you're headed into your darkest times. A webinar can turn that one sale, into a series of sales if done right.
When hosting a webinar, you can engage with your customers on a regular basis which will in turn allow you to keep them fully up to date on new or even upcoming products. This will keep them coming back for more details on the daily! Keeping them coming back to you no matter what – is the true key to success!
Value, Value, and More Value
A webinar grants you a shot at making your customers feel valuable which can prove to be of even greater value to you!
This can be done by offering webinars free of charge to your paying customers, but charges others to attend the event. Think of it as a sort of VIP membership card that gives some extra benefits than others. This creates value for the webinar because they will be at an advantage to view the webinar free of cost while others have to pay for it. And it's best applied to a new or upcoming product as it'll have greater chances to excite them as they'll want to know all about it.
Similarly, you can add an additional benefit to those who attend the webinar which would be exclusive only to them. This could be an offer, promotion, additional information in the form of a pdf file, or even access to a video with a small demonstration and helpful tips.
If you want your webinar to hold true value, make sure you keep a set of promotions on other products to the minimum and only focus on the product at hand. Most of the time sellers forget that the goal is to educate and promote your products, and not to push your products on to customers.
Conclusion
The power of a good webinar is unmatchable for an ecommerce store. It can help to keep customers loyal in an effective way while promoting new products. Any ecommerce website can benefit greatly from it without resorting to a 'hard sell' strategy and ruining their brand's image. Although there are many other ways to market products that ensure a great conversion rate, webinars can give your ecommerce store the real edge in marketing that it needs!
Author Bio :