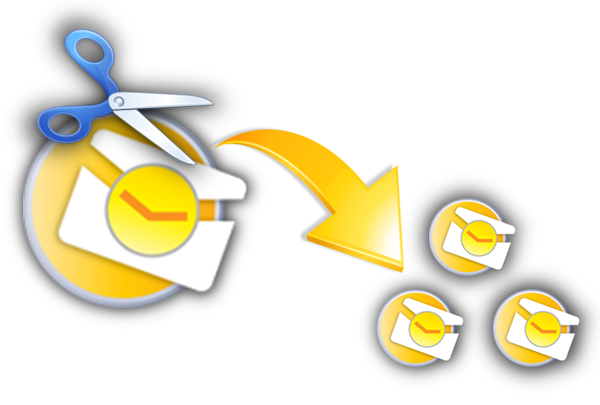 Summary
There are so many chances for MS Outlook PST file becomes over sized then it may leads to the corruption issues like data loss. To avoid this situation, we want to reduce PST file size by compacting it. The top five methods to repair oversized PST file is mentioned in this blog.
Overview
The Microsoft Outlook email application can stores all the data of a user in a database called Personal Folder file with .pst extension. All the mailbox data including emails, contacts, notes, calendar etc. are stored in this file. The repeat storage of data's into the same file will make it bigger and it may leads to the over sized problem. So, divide PST file Outlook is one of the important task in between the MS Outlook users.
In case of Outlook 2002 and earlier versions, they used ANSI format for the PST file thus it can store data up to 2 GB. In case of Outlook 2003, 2007 versions it using UNICODE format so it have 20 GB PST file size limit. Since large PST file causes performance decay in Outlook as well as gets corrupt when crosses its size limit, thus it is suggested to keep the PST file size small. In case of all the new versions like Outlook 2003 to 2016 it will lose their speed when PST gets bigger in size.
Techniques to repair oversized PST file
In order to maintain the performance of MS Outlook and avoid PST file corruption issues like data loss, it is suggested to use some effective ways to clean PST file. The below mentioned are the top five procedures to keep the Size of PST file small and healthy.
Approach#1: Delete Unused Items
One of the simplest ways for keeping PST file small is the deletion of unused data items from MS Outlook mailbox. Empty the deleted items folder on a regular basis is one good solution to avoid PST file issues.
Approach#2: Archive Old Items
You can send old important mailbox items to an archive PST file, it can repair oversized PST file by reducing its size. Therefore, send old and rarely used mailbox data items to the archive PST file.
Approach#3: Split Large PST file into Smaller Parts
You can divide your large sized PST file into multiple smaller parts, in this way the handling and managing becomes easy and efficient. Also it keeps the PST file smaller and perfect.
Approach#4: Compact Now Feature of Outlook
The Microsoft Outlook provides you a feature to compact outlook PST file size. You can shrink your PST file through this "Compact Now" feature of MS Outlook. Use the following steps:
Step 1: Open MS Outlook then select "File-> Data File Management".
Step 2: Highlight the desired PST file and click on "Settings-> Compact Now".
If your PST file is too large, then it may take large amount of time to complete the task.
Approach#5: Professional Solution to repair oversized PST file
The best way to compact PST file is the use of professional tool like SysTools Split PST. Which can reduce PST file size in Outlook 2016, 2013, 2010, 2007, 2003 version without any data loss and without taking much time. To know more about this utility, go through the following listed features:
Divide PST files into smaller parts by date, size, year and folder.
It can work with ACTIVE and ARCHIVE PST file.
Provision to split all items including emails, contacts, calendars, tasks, etc.
No file size limitation imposed to reduce PST file.
Supports Windows 10 and all below version
Verdict
From this article you can get different approaches to fix large PST file Outlook 2007 and other versions by dividing the file. You can select any of the method from the aforementioned ones to repair oversized PST file and to make the file healthy in an effective manner.
Author Bio :