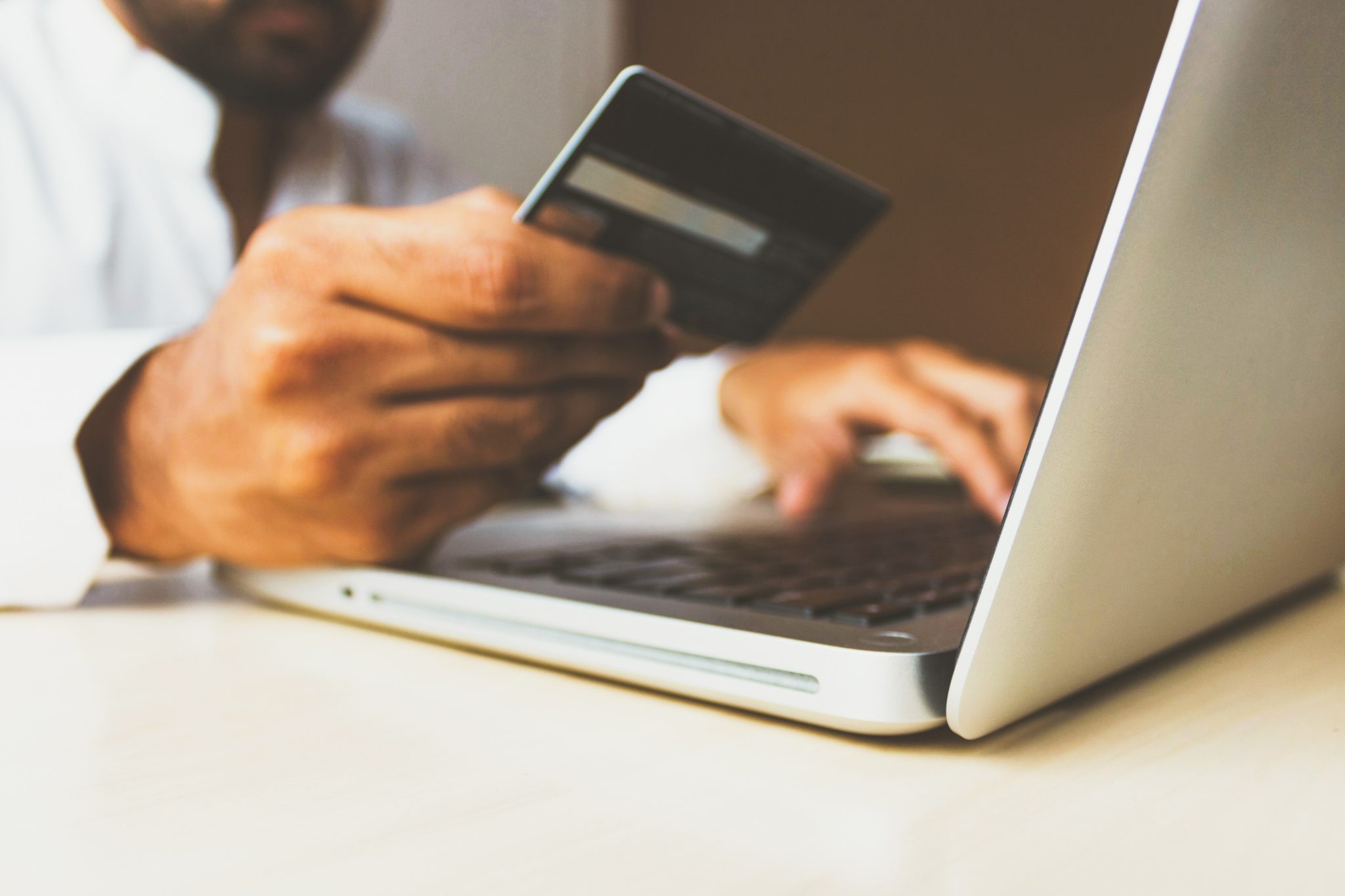 Along with the growth of online avenues for brick and mortar businesses, virtual sales are also on the rise. However, to make payments possible, online businesses need to partner up with merchant accounts. Despite this, some high-risk businesses may have trouble getting approved for an account. This is where a bad credit merchant account comes in.
A merchant account is a specific type of business bank account that enables businesses to electronically accept and process various card transactions. For particular organizations that may operate in riskier industries or have poor credit, it can be much simpler to apply for a specialized high-risk merchant account to obtain the type of services you need.
How Do Merchant Accounts Work?
When an electronic payment takes place, a business communicates card information through a payment terminal. This data is passed on to the merchant acquiring bank that coordinates the transaction with the card issuer.
To pay for these transactions, merchants typically create an operating agreement that outlines various charges that the business needs to pay. This normally includes an application fee, transaction fee, cross-border fee, and set-up fees. In addition, there is often an agreed-upon figure charged on a monthly or annual basis for these services.
Are You a High-Risk Business?
Depending on the type of industry you operate in, you may be classified as a high-risk business. Often, having this label attached to your business can make it more difficult to gain approval for a processing agreement, especially if you have a higher volume of chargebacks and a less than optimal financial situation.
The good news is that eligibility can often depend on your specific situation because providers often have different criteria to determine the risk factor for organizations.
Generally, being on the riskier side often means you may have to pay higher rates and settle for less favorable terms. However, with the growth of your business, you may be able to renegotiate your contract in a more favorable way.
Qualities of a High-Risk Business
Belonging to a specific industry
Certain businesses can be categorized as high-risk for certain services that tend to be more vulnerable to fraud and chargebacks. In addition, accepting recurring payments or subscription fees, conducting transactions in several currencies, or having a high monthly sales volume can also put you at risk.
Here are several industries that are typically associated with greater risk:
Adult Entertainment
Gaming
Antiques and Collectibles
Auctions
Legal Services
Travel and Hospitality
Health and Wellness
Computer Software and Hardware
Firearms
Alcohol
Cryptocurrency
Financial Services
Cannabis
Insurance
Lending
Having a low credit score
Obtaining financial aid from banks or lenders can be almost impossible if you have a history of poor credit. Factors such as late payments and instances of fraud can contribute to this. While having a co-signer with a high credit score can help you overcome this issue, working with a specialized merchant account can also be of aid.
A more accessible option is a bad credit merchant account. However, Processing Card explains how these accounts reflect the risks involved and come attached with a higher price tag. International transactions can cost up to 10% depending on the account you choose and can have monthly fees of $50 or more per month.
Lacking a previous processing history
If your business doesn't have a previous processing history, it can be difficult to form a relationship with a standard payment processor. However, it is relatively easier to overcome this issue compared to poor credit by building up a steady stream of transactions.
Having a better track record can help you obtain lower rates and more competitive merchant agreements.
Being a new or growing business
During a rocky financial climate, some banks may perceive certain growing industries to be particularly risky. For instance, cryptocurrency and cannabis, have ever-evolving legal obligations that can potentially impact your payment processing deal.
Additionally, signing up for a merchant account may be more difficult depending on the specific requirements in your state.
Benefits of Merchant Accounts for High-Risk Businesses
While it may sound like high-risk businesses have the short end of the stick, there are solutions for every problem. Merchant providers may ask for a steeper price tag but also provide a unique setup and dedicated support systems that address existing risks.
In addition, there are several benefits that come attached to these agreements.
You can potentially earn more
If you partner with a high-risk merchant provider, this can help promote long-term growth. If sales volumes unexpectedly increase, you won't have to stress about any penalties or shutdowns that may occur from a traditional merchant service.
You can continue to use this business model with high-value transactions and recurring payments, which is often an issue with traditional banks.
Your transactions will be more secure
For many high-risk businesses that deal with high-value goods, secure transactions are even more vital than ever. To facilitate this, high-risk merchant services can use advanced detection techniques to differentiate between fraudulent and legitimate transactions. This can also help reduce instances of fraud and cut down on your number of chargebacks.
You can more easily expand your business
From a global perspective, high-risk businesses can take advantage of merchant accounts that have higher limits in terms of spending and currency. Standard low-risk processors tend to generate lower earning potential, whereas global accounts allow you to compete and expand on a much larger scale.
How to Choose the Right Merchant Account
When it comes to choosing the right merchant account, it can be a difficult decision to make due to the amount of competition on the market. Several providers may have hidden fees, undesirable contract lengths, and limited features that can curtail your progress. As a result, doing your research and considering these factors can guide you in the right direction.
Calculate your total costs
If your business is seasonal, it may be more difficult to find a reliable provider. For instance, providers may charge huge fees during the off season even if you aren't using their services. Choosing an account that takes your shifting payment volumes into consideration will also help lower total costs.
In addition, credit card companies typically charge interchange fees on top of these costs. When you're figuring out your budget, you need to consider all the setup fees, monthly services fees, and a potential reserve amount that may be charged by your provider.
Consider your primary mode of payment
The majority of merchant accounts provide in-person and virtual card processing, with online payments typically costing more money. Assessing these rates between providers can help you decide which option is more cost-effective, especially if you have plans to shift your business in a different direction.
Some providers may also offer special plans for businesses that operate in a brick-and-mortar location. Because of this, they may charge additional fees for physical terminals when it comes to purchasing or replacing them.
In contrast, e-commerce merchants should consider cross-platform compatibility and whether your chosen provider offers this option.
Verify PCI compliance
As we've previously mentioned, online security is crucial for high-risk businesses. To facilitate this, a payment card industry (PCI) compliant hosting provider will have a more secure data model with several layers of protection.
This includes aspects like passwords, two-factor authentication, and more. Having this in place can give you more confidence in terms of customer privacy and preventing hacks.
Consider their level of customer service
As a high-risk business, finding a provider that provides a high quality of customer service can help you solve any payment issues and prevent chargebacks from occurring. Bad credit merchant accounts would especially benefit from having a constant line of communication to help troubleshoot any issues or answer any customer queries.
Technical support is also vital in the event that a payment platform starts acting up so that you can get your account back up and running as soon as possible. Having a variety of channels including phone, email and live chat can save on costs in the long run. 
How To Reduce Online Risk
In the midst of the pandemic, Payments Source reports how high-risk businesses are even more vulnerable to terminations, payment holds, and freezes than your typical business. As fraudsters capitalize on the popularity of online transactions, taking steps to minimize risk can help you stay financially healthy.
To reduce chargeback mitigation, make sure to provide customer supports for refunds, and ensure that your customer's data remains secure. Furthermore, staying up to date with the latest laws and regulations regarding your service or product can help you stay compliant in terms of your payment processing provider.
Final Thoughts
During these conditions, educating yourself on the benefits and risks involved with working with merchant accounts can help you find the best solution for your specific niche. If the processor doesn't understand your particular needs, you may face financial trouble if your account is terminated without notice.
Partnering up with a reputable and experienced provider that has a track record of working with high-risk businesses can help you stay financially stable and ensure your long-term success. Knowing your payment needs and projected costs can help you make the right decision.
If you have any more tips to add to this article or recommendations on where to find bad credit merchant accounts for high-risk business, leave a comment below.
Author Bio :