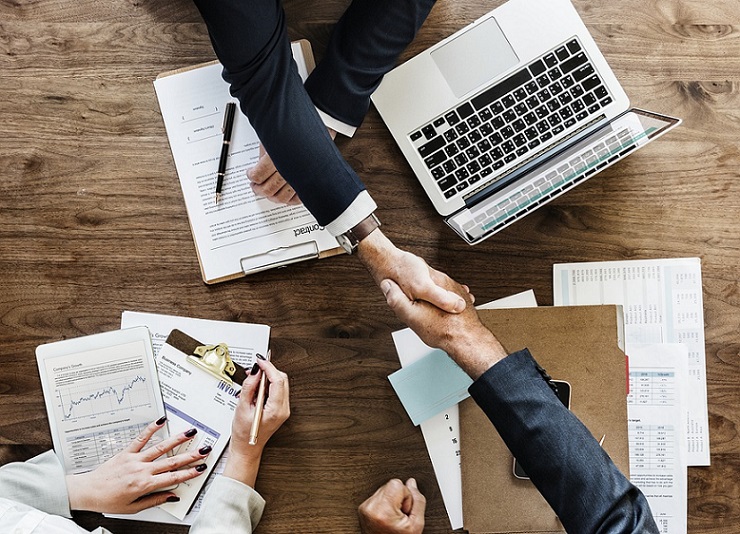 [Premium Post]
It has been widely reported that small businesses collectively pay around $20 million in civil liability costs each year. For this reason, most business owners plan ahead by purchasing liability insurance to protect their assets and reputations from any unforeseen civil lawsuits.
There are two fundamental types of liability coverage that, when combined, offer businesses maximum protection.
General Liability Insurance safeguards a company from common claims related to injuries and property damage experienced by non-employees. In contrast, Professional Liability Insurance, also referred to as Errors & Omissions (E&O) insurance, shelters specialists in various industries and trades from liability claims specific to their professional services.
You and your employees are held to a high standard because of your extensive training and knowledge. Therefore, customers expect your business to be a reliable resource which means you will provide assistance and advice that is beneficial, as well as being compliant with all federal, state, and industry regulations. If your clients feel you or your employees are not fulfilling your contractual commitment, then you may find yourself in a civil court.
Architects, IT consultants, engineers, and many other experts rely on Professional Liability coverage to protect them from claims of misrepresentation and negligence, regardless of fault.
Professional Liability Insurance provides coverage and benefits for:
Expenses and costs related to a judgement
Expenses and costs related to a settlement
Attorney fees
Other expenses such as court fees and private investigators
Even if state laws or client contracts do not require you to purchase Professional Liability Insurance, you should still secure a Liability policy to protect your company's bottom line from any financial strain caused by a civil lawsuit.
When does Professional Liability Insurance help?
Let's review the typical liability exposures and how your Professional Liability Insurance can be very useful during these scenarios.
Coverage for Errors
You or your employees might make a seemingly innocent mistake that ends up inadvertently hurting a customer. Of course, there may have been no ill will on the part of your company but the blunder still causes your client financial harm.
For example, a team member for your architectural firm may have forgotten to communicate the most recent blueprint changes to the general contractor. As a result the customer's changes are not implemented and the general contractor has to go back to make the change later, costing your client more time and money.
Your Professional Liability policy will help cover court fees, attorney rates, and any judgements or settlements resulting from such a liability case.
Coverage for Breach of Duty
Your business may be accused of being careless while providing professional advice or services. Even if the allegation is completely false, you will still need to go through the arduous and expensive task of defending yourself in court.
For example, you may have provided one-on-one fitness coaching to a new customer and the exercise prescribed resulted in a torn Achilles heel. As a result of their injury, the client may claim you were reckless in your duties and provided poor instruction that caused their foot injury.
Paying for legal fees to defend yourself against such a claim could be thousands of dollars, as well as the possibility of paying a settlement for medical costs. Professional Liability Insurance will be there to absorb those expenses and keep your business from feeling the impact.
Coverage for Unfulfilled Services
After a project is completed, your client may be disappointed by your performance. Maybe the customer is not satisfied with the overall outcome or believes deadlines and/or results were not satisfactorily met. This type of issue may be challenging for you and your client to resolve which results in a judge or mediator becoming involved.
For example, an IT consultant projects a network upgrade will be completed within four months and commits to no interruption in overall operations. However, the IT consultant discovers some technical issues while trying to complete the network upgrade which creates a month delay and a few hours of lost work. The customer claims this failure on the part of the IT consultant cost their business nearly $100,000 in sales for the month.
Unfortunately, if a civil judge determines you did fail to perform appropriately then you may pay a high price to settle the claim. In fact, there have been times when a judge inflates the settlement amount to deter the company from doing the same thing in the future.
What is the cost for Professional Liability Insurance?
Premium amounts are unique to each business type and depends on several factors including:
Length of time in business
Industry
Geographic location
Claims history
Annual revenue
Risk management policies
Amount of coverage requested
Size of deductible selected
Keep in mind:
Purchasing Professional Liability temporarily so you have proof of coverage when bidding on work (then cancelling it) is not in your best interest. What is best is to invest in a Professional Liability plan that will protect your business for years to come.