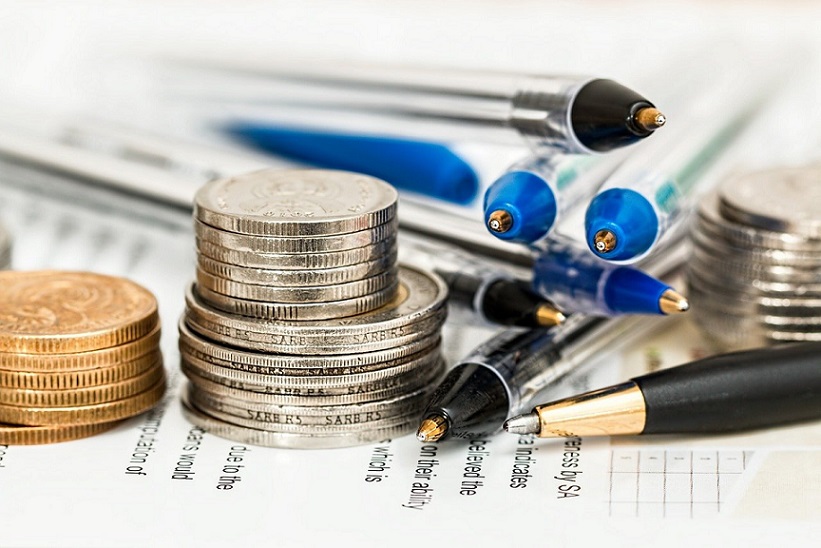 Small business financing is a fundamental element of the industrial landscape as businesspersons depend on it to invest in trending tools & maintain cash flow. With small enterprise loans, entrepreneurs can have a wholesome amount of cash that they can utilize to stay operational & evolving their business needs for the future. 
Interestingly, the most suitable small business investment options possible nowadays are given by moneylenders, not by conventional banks! This is because most of the moneylenders are authorized to provide hassle-free application, easy approval processes, and amazing loan tenure. 
In this article, we've listed the best small business financing options with quick funding, genuine processing fee, and great versatility. If you're planning to get a loan for your small business, then read over our detailed list of options to find out which will be perfect for your objectives.
Let's get started!
A list of Top 5 funding Options
1. Business Loan From Moneylenders
If you're a struggling small-to-medium business owner & want to improve your cash flow, then an SME business loan is the first financing option you can opt for. 
The best thing about regular business loans is – it's totally unsecured! You will not be asked to keep any of your assets as collateral. With a flexible repayment tenure of up to 5 years, you can pay it off hassle-free! 
Many leading moneylenders and banks such as DBS (Development Bank of Singapore Limited) and OCBC (Oversea-Chinese Banking Corporation, Limited) provide it to local businesses for managing their cash flow, & advancing the growth. 
One thing you need to know before applying for this SME business loan is an improved credit score. Since banks check your credit score to approve this loan, make sure your credit score is good to qualify for a loan.
Here is a list of the type of SME loans in Singapore that you can avail of:
SME Working Capital Loan

Trade Financing

SME micro-loan

Temporary Bridging Loan

Property Financing
2. A business line of credit
A small business line of credit is another one of the best loans for startups. This amazing funding option provides a business with access to money that they can use to address any business expense.
The lending experts at Lendio describe that business lines of credit are obtainable from $1000 to $500,000. But you only pay back the amount you've used as a credit card.
Besides, the business credit line is also considered the safest and flexible type of financing; since you can use it for buying trending tools, improving inventory, paying off invoices, and more. And as this financing option is spinning, you can also use it as many times as you need.
3. Grants
If you want to expand your business for more overseas markets, then funding support is a must! And business grants have emerged out as an amazing financing option that provides business owners with an improved level of financial support. 
Although grants are just like business loans that give you funds to use toward your organization, it differs in slightly repayment processes. Grants are free money that you can utilize for your growing business needs and are not required to pay back like an SME loan.
Singapore state and federal government grants for SME & startup for phenomenal growth. It will be beneficial to go through the best Singapore government grants that drive both business transformation & demonstrative advancement.
4. Credit cards
Business cards are considered quite unsafe but have now become one of the best financing options for small businesses! Business loans & grants take a quite long time to get approval & possess various restrictions on their usage but there are no such criteria in credit cards! You can use it anywhere whenever you require the funds for business activities.
Also, as in a business loan or grants, a lot of documentation is required, it's comparatively effortless to get a small business credit card! All you need to take care of is maintaining your credit history! It will determine the type of interest rate for which you qualify. With no formal requirement of business credit history, you can apply it with your personal credit history. It is a great win-win for small business owners actually!
One more thing you need to keep in mind is wise purchasing from your credit card. If you are about to make a giant shopping on your card, then make a plan thoroughly, like how will you pay it back.
5. Finance Apps
It can be difficult for you to invest in any financing option until you know everything about them. That's where finance apps play a vital role!
There are so many apps available that can help you get a comprehensive view of your finances.  The payment gateways, financial forecasting apps, tax management apps, and investment tracking apps are some of the best that streamline your budgeting system and help you manage everything stress-free.
Concluding Remarks
Managing cash flow and streamline small business operations can be expensive and difficult. However, by choosing one of the above-mentioned financing options, you can eliminate all of your burdens and focus on expanding your business reach only! All of the financing options are intended to improve the cash flow ratio of small-to-medium size businesses and give their best to satisfy financial needs. 
Hopefully, you have read and understood the brief about all of them mentioned here thoroughly and will make a wise decision accordingly!
Author Bio :