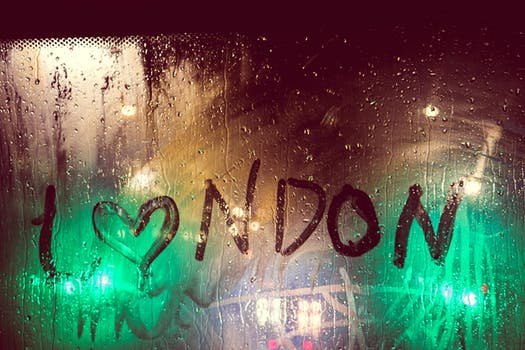 Looking to stay in London for a night or two? It's a well-known fact our capital city is expensive for accommodation, and that's without throwing wining and dining into the mix. With our help, though, we reckon we can find you a more affordable stay that won't have you considering just going abroad instead.
What Areas in London Are Cheapest to Stay in?
According to a study carried out by Trivago, West and East London outer zones are the best places to stay if you want fairly cheap accommodation. By capital city standards anyway. Hammersmith & Fulham and Newham came out on top, with Newham costing on average £99 per night and Hammersmith & Fulham £114. More central locations cost anywhere from £177 to £220, which, for the record, you could spend on flying to a European country and back if you looked hard enough.
It may not be worth your time or money booking accommodation in the heart of London, then. With the reliability and regularity of London transport, even if you stay in a zone further out you can still be where you want to be in less than forty minutes. For visitors who aren't making regular trips around London, you are better off using the pay as you go system using your contactless card. Alternatively, you can get a Visitor Oyster, pre-loaded with money to help you get around. Or buy a regular Oyster card, which costs a one off £5 to purchase and you can top up if and when you need. Travelling by Oyster card from zone 1-6 caps at £12.50, as opposed to a travelcard covering all six zones at £18.10.
Types of Accommodation to Consider in London
Hostels
Before images of stinky travellers who haven't showered in months come to mind, be rest assured hostels these days can actually be quite nice. Bonus points for being really cheap, starting from as little as £18 a night. Now a hub for travellers and tourists alike, hostels offer you the bare essentials in cosy quarters. You can choose from a selection of rates depending on types of room, with the classic dormitory style bedrooms available, as well as private rooms if you'd prefer to keep yourself to yourself. Check out YHA or LHA for London centric hostels.
Premier Inn & Budget Hotels
We've all sampled the simple comforts of a Premier Inn. Sure, they may not be the fanciest in terms of trendy interior and you have to pay for the really speedy WiFi. But Premier Inn are reliable, and with over 750 branches dotted across the UK, you can guarantee a place to stay wherever you go. Find the best current and ongoing deals using Discount Promo Codes and, by booking in advance, you can find the best saver rates. No matter where you stay in London, whether centrally or abiding by the east and west rules, early bird bookings means you can usually get the best value for your money. The beds are pretty comfy, too!
Airbnb
Known as the 'home-stay' app, find private accommodation with all the home comforts you might find yourself missing whilst away. Choose from 'shared space', 'private room' and 'entire house' type accommodation depending on your preferences. Airbnb has a huge backlog of properties available to stay in with the ability to easily converse with your host in order to determine if its right for you. By staying in an Airbnb property, you have far more flexibility and can feel like a local. It's the cheaper option when it comes to food, meaning you can do your usual food shop and play house in someone else's kitchen. Prices vary from property to property, but with Airbnb you can almost guarantee better value for money with the huge spaces you can enjoy versus a cramped hotel room.
Find a Sofa
Everyone has a friend in London, don't they? If not, it may be worth trawling through that Facebook friends list and seeing what blast from the past you can uncover. It probably won't get cheaper than this. Think a maximum of a £15-20 spend. Pick out a nice bottle of wine, box of chocolates and some flowers. Who could turn away someone bearing gifts? The answer: no one. You don't even really have to think about it that hard. Stop at a service station off the M25 and you're set. If you're feeling really generous, you could even whip up dinner for your final night there.
Consider Staying Outside of London
Just like many who choose to commute to London rather than trying and failing to climb the London property ladder, visitors could take a leaf out of their book by booking accommodation outside of the heart of London. Whether on the outskirts of Greater London in places like Croydon or Uxbridge, or completely removing yourself from the hustle and bustle and finding a hotel in surrounding areas like Reading or Tunbridge Wells.
Lose the premium rates of London hotels and benefit from a 2 for 1 deal, getting time to explore more than just London. The journey from Reading to London Paddington can take less than half an hour on certain trains, meaning it won't take long until you're at your key destination. By staying outside of London, it also offers other means of transport to and from your time away. For instance, you may have vetoed the option of driving to your staycation considering the low emissions zone taxes of London and horrific parking prices. Now you don't have to worry and can spend less on train fares.
Really, it all comes down to what you want from your time in London. If your accommodation is simply a bed to crawl into at the end of a night partying, maybe the likes of a hostel or a good friend's blow-up mattress is suitable. Going away with a partner? Choose the relaxed environment of an Airbnb and find Instagram-worthy homes or book yourself into a fancy hotel at half the nightly rate in non-central locations. It's worth shopping around and being organised in order to get the lowest prices you can. Be savvy and London needn't be so daunting.
Author Bio :