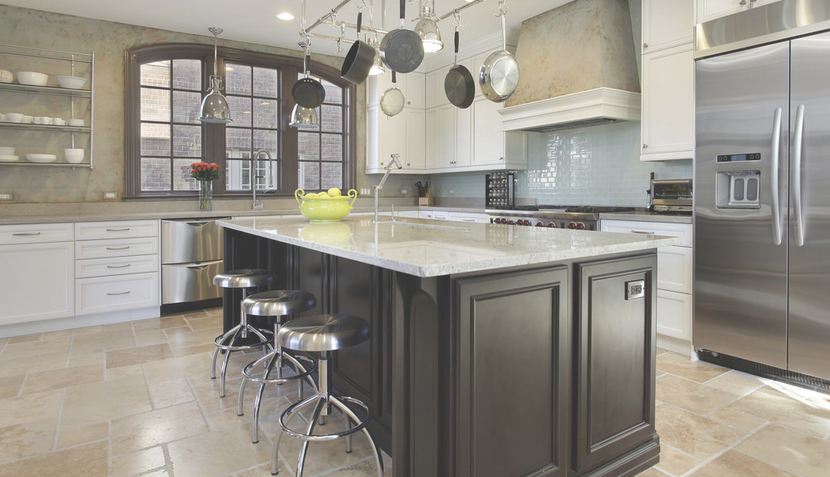 [Premium Post]
A home without a kitchen is like a house without a door. The kitchen is the heart of a home. Cooking is fun, but kitchen safety and appearance is a priority.
Remodeling a kitchen is a big undertaking and requires careful planning and forethought. This also isn't to mention a sizeable budget. This is a lot to think about and is understandable. You may feel overwhelmed already.
To help you, below is a compilation of what to do and what not to do while remodeling your kitchen. The tips will help you design a kitchen that is both attractive and appealing for years to come.
Do's in Renovating Your Kitchen
Do: Match The Kitchen Style To The Whole House
When planning to renovate your kitchen, it is essential to keep the rest of your home in mind. Your remodeling design should not contradict the rest of your home. Ensure your decoration mix match the rest of the house.
Do: Think Practically
Do you know some people prefer having dining tables in the kitchen? Others want their kids to do their homework in the kitchen. This is why you have to keep the work triangle in mind during your planning. Also, ensure that you can access all the main kitchen elements even after renovation.
Do: Invest In Quality Appliances
Research and learn about the manufacturers and understand your kitchen appliances warrant. The latest appliances like the latest furnaces, dishwashers, and Samsung refrigerators and cookers make a considerable difference to your lifestyle.
Quality appliances not only make your kitchen attractive but also classy. A modern kitchen with modern devices is all you need for your kitchen to be beautiful.
Do: Hire Experts For Technical Work
Renovating your kitchen by yourself is the best feeling ever. However, there are some parts of your kitchen that require professional renovators. This calls for professionals to lend their help to you so that you are confident in your kitchen's final design.
Many of those planning on kitchen remodels may see hiring tradies as money wastage. But do you know doing it by yourself can be more costly? Some parts of your kitchen can be very complicated, so doing it by yourself can turn out very badly. The damage can end up more expensive, hence the need for a professional.
Do: Select The Right Materials
If you want your renovation to last long, durable renovation materials are recommended. Sustainable flooring is worth investing in the kitchen. Stick to neutral colors while remodeling your kitchen. Avoid cheap materials that wear-out after a short period of time.
Do: Consider Your Layout
Set your expectations based on the size and shape of your kitchen. In some homes, the kitchen is the fullest part of the house. When renovating, ensure you work with the available space. Also, include pathways in your kitchen to make movement within the kitchen easy.
Visit A Showroom
Do you have a picture of how you would like your kitchen to look? You might have a dream that is not even realistic or applicable. To be on the safe side, visit kitchen showrooms to see for yourself.
You will be able to have a vision of how your kitchen should look.
Don'ts in Renovating Your Kitchen
Don't: Ignore Your Budget
Always ensure you work within your budget. As with most projects, unexpected budgets may pop-up. As a good planner, all those expenses should be worked out within your budget.
Make a list of needs and wants to get a clear picture of where to spend and save. For instance, you can choose to buy your kitchen appliances from a wholesale supplier to save. If you neglect your budget, you will end up overspending on your kitchen, which might result in bankruptcy in your home.
Don't: Forget About Storage
Include storage options in your kitchen that are functional and stylish. At the end of the day, your kitchen is a useful space and needs to be fully functioning. Let your kitchen not be overstuffed as most kitchens appear. Make your kitchen accessible and easy to move around.
Don't: Add Too Much
Most people, after showroom visits, have unrealistic visions of how they want their kitchen to look. You forget you are working with limited space in your kitchen. Overcrowding your kitchen will make fully opening of the doors of your devices, such as fridges, difficult.
Also, adding too much makes your kitchen look small and disorganized. Make use of your available space carefully to ensure your kitchen is not overcrowded. Ensure everything fits perfectly in your kitchen and that pathways are set.
Don't: Choose Trends
How long do you want your renovated kitchen to last? A well-renovated and classy kitchen should be durable. Trends tend to last for three to five years, meaning you have to pay more to keep your kitchen in good condition.
A kitchen renovation is tiresome and costly to undertake after a year or two. Thus, it is crucial to avoid the latest trends and choose a long-lasting style while renovating your kitchen.
Don't: DIY If You're Not Up To It
Honestly, do you have to do all the work even when you feel entirely incompetent? I know you are saving on the cost of hiring a professional. What if you do a poor job and needs a repetition? You may end up incurring one more cost.
If you have never done kitchen renovation before, it is worth hiring an expert. They will not only help design your kitchen but also help cut down on unnecessary costs.
Don't: Choose Your Appliances after Renovation
Ensure you plan everything before the execution of the project. Choosing appliances after renovation can be an additional cost and create difficulties in your remodeling process. Some devices might not work with the existing set space.
Don't: Make Instant Changes
Proper planning is the most critical step in a successful kitchen renovation process. Always ensure that all the necessities are available before the start of the project. Talk to your design professional to ensure that nothing is forgotten.
Making changes during the renovation process calls for an additional cost beyond your budget. All the changes should be made before the renovation process kicks-off.
Finally, your preference for your kitchen's appearance entirely depends on your available space, budget, and needs. Hopefully, the above list assists you in preparation for your kitchen renovation and reminds you of a few things that you might have forgotten.