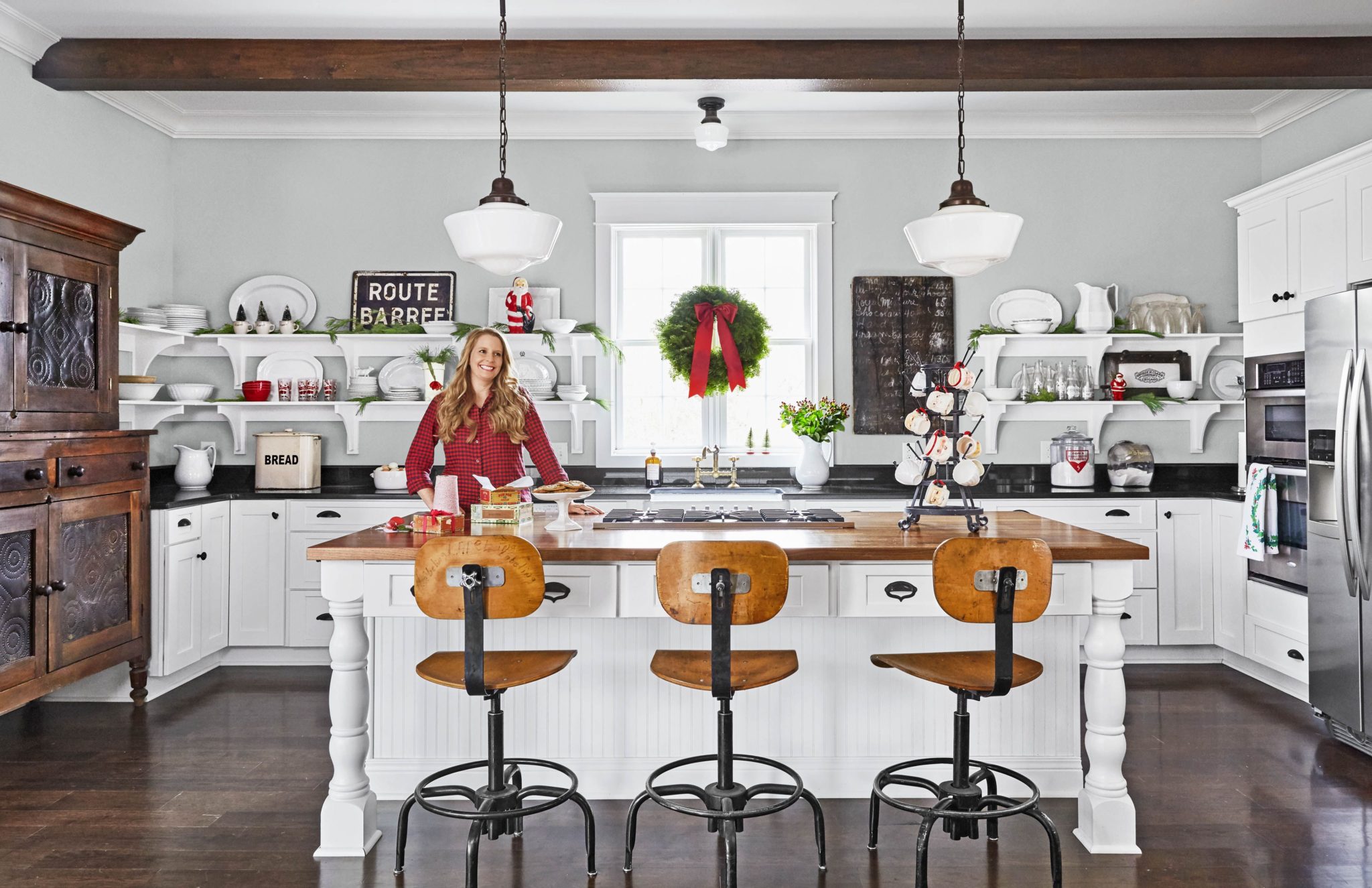 Cooking Tool Storage on the Wall
Take a cue from some of the busiest professional kitchens, which store utensils on industrial wall hardware and shelves. Some wall-mounted utensil and tool storage ideas:
Cutlery racks may be hung. Tools with a loop or hole can be kept on a simple bar with some hooks. Smaller objects can be stored in baskets that can be hung on the rack.
Using a pegboard to hang your equipment after painting and hanging it. Organize the objects by color or use.
Knives and spice jars can be stored on the wall using magnets.
A Kitchen in the Dark
Brighten up your walls with a fresh coat of paint in a light shade to make your space feel bigger. If you like your dark, richer shelves, experiment with different lighting options. To enliven the work area and accent your cabinets, use under-cabinet lighting. Regardless of color, good lighting makes a kitchen appear larger. Consider the following lighting options:
Peel, stick, and plug-in LED strip lights to shelves and under cabinets to illuminate your counter space.
Place incandescent light bulbs with energy-saving alternatives.
To layer your room's lighting, choose pendant lights that can be clipped onto existing track lighting systems.
Replace any light fixtures that are no longer functional.
To reflect light, hang a mirror on a kitchen wall or consider a mirrored backsplash.
Shelving Addition
Look for areas where you can add shelving for extra storage. Cookbooks can be stored on a row of narrow shelves attached to a kitchen island. Look for additional hiding places, such as corners or above a table.
I hope this post is giving you some ideas for sprucing up your kitchen for more info. Go here.
To visually enlarge your tiny kitchen, use light colors.
The lighter the kitchen, the bigger it will feel." "If there is a nice view out a window, I like to concentrate on getting the outside in and letting the palette be dictated by nature." A light color palette on the countertops, backsplashes, doors, and millwork makes a small kitchen feel more spacious.
Additional Counter Space
One of the most significant design elements for creating a contemporary kitchen space is sleek, uncluttered kitchen counters. This not only looks great, but it also gives you more counter space to prep and cooks on. The first step is to remove all kitchen equipment and products from the counter. Other suggestions for maximizing counter space include:
A ceramic cooktop with a low profile. Power cooktops are elegant and contemporary these days. They also have the advantage of being almost flush with the counters, allowing you to put a cutting board or other things on top of them while not in use.
A cover for the cooktop. If you've had a propane grill, you can buy a cover for it so that you can operate on it safely when it's not in use. Some covers have butcher block surfaces made of wood.
Additional counter space can be provided by a moving butcher block or cart. Purchase one with wheels or make your own to move it out of the way while not in use. For a quick breakfast bar, add a couple of simple stools to your rolling butcher block.
Furniture for the Hideaway
To make your tiny kitchen more practical, take an innovative approach. Find functional furniture pieces that are useful but can be easily stored out of the way to create a multipurpose room. Here are a few suggestions:
Bar wooden chairs with no backs that can be tucked away.
Kitchen cabinets or tables that can be rolled out.
Tables or cutting boards that can be lowered from the wall.
Combine practical appliances with elegant cabinetry
Cooks who cook always want to keep their kitchen looking nice. It wasn't about being a display kitchen for one client. It's quite utilitarian—he wanted a heavy-duty stove—but chose the finishes with care according to kitchen sink installation san Diego. The white cabinets are made of glass, while the grey cabinets are made of lacquer—a true experiment in materiality. This way, it's neither too precious nor too practical
Declutter
Clutter is normally a product of a lack of storage space. More space isn't always the answer; instead, decluttering and simplifying your kitchen is. Go through your cabinets and drawers (particularly the back ones) and donate or toss anything you haven't used in a long time. Consider if you just need a cherry pitter or an egg slicer. Clear the counters after you've cleared the cabinets by storing the things that create visual clutter.
Pot racks
While most small kitchens lack the space to accommodate big, rectangular pot racks, there are alternatives. Pot racks will not have to hang from the ceiling; some, like the pegboard wall above, can be placed on the wall.
Author Bio :