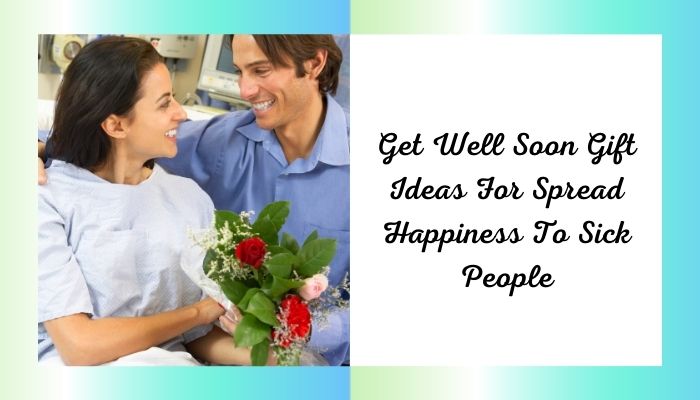 They are struggling to recover and you send get well gift that says you care for them. Someone near is suffering from a prolonged illness or someone is under the weather, in all condition they need blessings of close one to get the fastest recovery. Our prime goal is to make that person smile. A get-well gift is a nice gesture to let the person know you are thinking of them. Your love and care involved in the form of a gift. Get well gift is the righteous way to make your person smile and feel loved and cared for. If you learn someone near need get well gift, please choose Unique to get well gifts listed below.
Something Delicious Gifts
They are hospitalized or suffering from illness. They might need something they need to eat. Here we list something delicious gift which are healthy and delicious too.
1. Gift basket
The care basket is filled with lots of energy-filled food. Dry fruit, organic biscuits, and nuts, dry fruit chocolate are some healthy versions that will help the person to stand on his own feet. Dry fruits are loaded with lots of vitamins and minerals. The organic business will give protein and carbohydrates and chocolate will help to boost the mood. You can customize the gift basket if you wish to add some favorite things for them.
2. Popular Candy
If it's a little kid you must take this gift to make your favorite kid smile. This popular candy box is filled with six types of candies. The candy box has six compartments and each compartment is filled with different types of candies. One is chocolate-covered, one is jelly candy, M &M's candies, sugar-coated candies, colorful rainbow candies, and chocolate-covered dried nuts. All are some special treats included in the box to enjoy the get-well time.
3. Fresh Fruit Basket
Every sick person hospitalized or hoping for recovery needed this gift the most. Fruits really help to boost stamina in the body. Here is the fruit basket adorned with the season's best fruits. You can also send a fruit bouquet nicely arranged in the form of a bouquet.
Special Gifts for Fresh air
They need fresh air to get an earnest recovery. Let's show you how an earth-friendly gift can help to eliminate the pollutants from the air.
1. Beautiful Orchids
Orchids really help in spreading some good vibes in the air. Orchid beauty and its sensational fragrance really help in lifting the spirit. orchid flower eliminates the impurities from air and brings the tropical touch to the hospital room. Orchids are long-lasting so they help to reduce toxins from the air for a prolonged period of time in Italy.
2. Spider Plant
The spider plant is the popular air-purifying plant. Spider plant absorbs all types of toxins from the air and releases the pure air in surroundings. The spider plant is a low maintenance plant. It can be survived in any type of climate. You can buy the beautiful container for spider plant customized with getting well wishes.
3. Red and White Flower
get well flowers says it well. When you are living in a distant place and you want to show you love and care, red and white flower will do the same for you. You can send red and white roses bouquet mixed with pink lilies. Send corporate flowers online, It's a perfect example to let someone know you are thinking of them. With so many varieties and options in get-well flowers, you are able to choose the most suitable bouquet for them.
Time-Pass Gifts and Lovable activity
It is a difficult job to stay in one bad without any activity. Well, you can give them a time-pass activity gift to entertain them in resting time.
1. Favorite Game
the card game is the most playable game around the world. You can send him a puzzle game, tricky game,, or any card game that would keep him busy. You can find lots of options of puzzle or card games from the internet to buy and send get-well-soon gifts online in Italy.
2. Special Card
They are really suffering a lot and they want some driving force that leads them towards the fastest recovery. A get-well card really helps to make the recipient feel loved and cared. The bandages are locked up in the heart shape and handwritten messages would really act as a medicine to kill those suffering in Italy.
3. Teddy Combo
A cuddly, huggable stuffed animal with a love embroidered cushion in the center is the best bet to deal with suffering. Send one chocolate box or cake or flowers to make them feel special. Also, send a handwritten message handed by teddy to let the recipient know they really care.
So here is the complete tutorial to know about get-well gifts for females, males,and kids. All gifts are simple and easily available in online stores. We know it's a great challenge for them to expect a recovery. Probably your gift would bring some comfort and relaxation in their life. It would provide the mental strength to overcome the fear of illness. So don't let the chance go, it is surely going to help in strengthening the emotional connection with him/her. Go for it.
Author Bio :