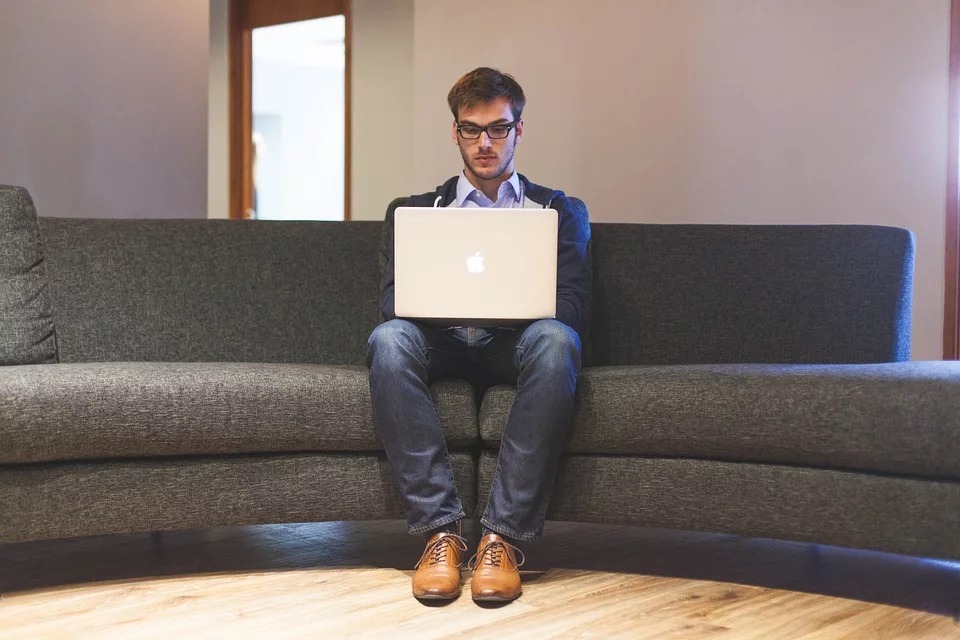 Starting a business is not a joke. The business person needs to be qualified, he or she must have the requisite credentials to ensure that the business grows with time. In this context, a qualified person is who have the talent and skills to ensure progress in the business. If a person is an introvert then the question that arises is whether such persons have the potential to further a business venture.
Many may say that business is not a cup of tea for introverts. But this is a false perception as there are many examples in the real world where it has been proved time and again that introverts too can succeed in establishing a big business empire. For an introvert to build big businesses the person must build business relationships with team members, business partners as well as customers. Those introverts who are dreaming big, aspiring to be acclaimed business persons, should follow the business pattern followed by the likes of Bill Gates, Elon Musk, Mark Zuckerberg who are world-famous self-proclaimed introverts.
Knowledge is Power
In business it becomes necessary to deliver sales pitch quite often, it becomes necessary to network to procure clients. However, one thing that should be kept in consideration and that thing is "Knowledge is Power". If introverts are given proper training and if they are determined to excel then they can overcome communication hurdles while dealing with their clients and can even become successful in business.
In business, the thing that matters is the depth of knowledge and if a person is resourceful then despite being introvert that person can become successful if he or she is determined and focused. On the contrary, individuals who are extroverts but have a lack of knowledge in their domain then they try to use their nature of being extrovert to become successful with inadequate knowledge. However, in this context, it is important to understand that such tactics don't work for long in any business.
It is recommended to persons who are introverts to practice and learn the discipline of their choice and then build as well as nurture relationships with important people using the following activities:-
Choose a Trustworthy Mentor
To become a successful entrepreneur you must choose a trustworthy mentor. If an entrepreneur is introvert then he or she must establish a relationship with another businessperson and such a businessperson needs to have experience as well as knowledge of the domain of the entrepreneur. Asking a business person to become a mentor is no sign of weakness. Observations reveal that most mentors love to assist and help their fellow entrepreneurs.
Convert Existing Connections to Productive Business Relationships
We know people through family, friends as well as social connections. As an entrepreneur, you must identify those individuals who can become productive connections from a business perspective. If you are an introvert entrepreneur then understand that it is high time that you make a sincere approach to get in touch with the identified connections, convert them into business relationships.
Expand Business Networking Activities
If you are a business person then understand that to become successful in business you require to expand your business networking activities and that you can do by attending networking events, joining as well as participating in entrepreneur groups in a locality. Such locality can be your locality or it can be relevant places.
Enhance Expertise and Visibility in the Domain of Choice
Many try to become social influencers by starting and publishing blogs on the web. This is a good thing as this helps to enhance the visibility of entrepreneurs in their respective domains. However, there is yet another method by which introvert entrepreneurs can become successful in business and that is by helping others as well as by participating in industry events, online debates. Such actions help in giving rise to productive relationships with peers.
Practice and Develop Your Business Story
As an entrepreneur, you require to develop an elevator pitch. Such a pitch should be compelling, it should be short. The pitch should describe your start-up. Such pitch helps an entrepreneur to get noticed among potential partners and investors. The objective of the elevator pitch is to build a business relationship with potential investors and partners.
Step Outside the Comfort Zone, Take Business Risks, Speak Out in Meetings
Successful entrepreneurs are innovative, they like to take risks. Therefore, it is important for an entrepreneur to practice taking risks, to stretch out of their respective comfort zones, attend meetings, speak on the meetings even if such gestures are uncomforting.
Focus on your Strengths Only
Introverts are usually afraid to take the lead. They know that they have weaknesses. For example, a person can be good at listening or analyzing data or that person can be good at taking decisions logically. These strengths of introverts can offer them a competitive edge over extrovert business persons.
Be in Touch With Allies Having Complementary Skills
In a business having more than one partner is always better. Therefore, if you are a loner in business then it is high time that you find yourself a business partner. You can always network to expand your business, increase the number of your business partners. Understand that in business, if your strength is technology then try searching for a partner who has great financial and marketing skills. In this manner, your business allies will bring in their respective networks, help to grow your network and thereby multiply overall business growth.
Many able professionals can't enhance their business just because they are introvert, just because they have pride or fear that prevents them from being successful in business and getting the help that they require.
Such introvert persons don't want to establish professional relationships with other business persons to overcome business hurdles. If this is the scenario then it is very difficult for an introvert person to shine. It is high time that introvert persons take a look at their respective strengths and personalities, they take a look at the quality as well as the number of business relationships. For introvert business persons, the objective should be to keep away excuses from achieving their full potential.
Author Bio :