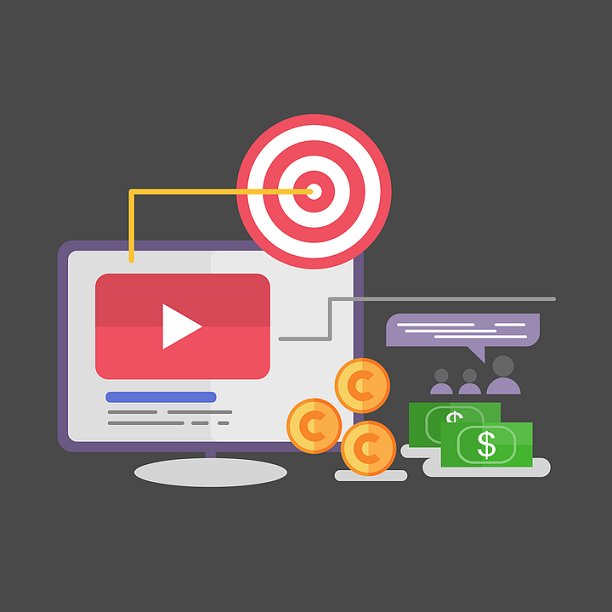 In today's world no one needs textual content, everyone is watching only video.
If you can argue with the first part of this sentence, because textual content is still in demand, then it is almost useless to argue with the second part, because video literally dominates the Internet, and we are not just talking about YouTube.
The largest companies in the world, which know a lot about attracting customers, are regularly creating video content. They are willing to spend multi-million dollar budgets on video marketing, because they know that these investments will bring them multiple returns.
Is your company using the full potential of video content? If not, it's time to do so in order not to lose the competition for customers. After all, in our fast-paced world, the average user would rather spend a few minutes quickly watching and getting the most important information from a video than spend 30 minutes or more reading an article.
Video content is more convenient and allows for quicker communication of important information to potential customers.
Today, there are several types of video content that companies use when implementing a video marketing strategy. Let us briefly list some of them:
Branded videos. This type of video content is created to increase brand awareness and attract visitors to the company's website. As a rule, these videos convey the value of the company's offerings to customers, as well as the value of the brand and the firm itself.
Event videos. When a company attends or organizes an event, they create special videos highlighting the highlights of the event, thereby increasing their own visibility and demonstrating their position, which is valued by many potential customers.
Disappearing Video. You want to grab the attention of potential clients and intrigue them, to cause them to want to know more information. Use this video. You can find examples of it on Snapchat as well as Instagram stories. Seeing this video, people will definitely have a desire to learn even more information. Of course, if you do it right.
Demo video. When your company's goal is to introduce potential customers to your product, shoot a demonstration video and show them all the benefits your product has and don't forget the call to action so that those who watch the video will want to buy your product.
Expert interview. Humans trust the opinion of experts, so if you interview an expert, you will definitely bring attention to your company or product. This also helps to strengthen the credibility of your product and the company as a whole.
360 degree videos. Instead of watching static videos, users want more, such as being able to rotate the video 360 degrees at any time with a simple press of a button on the keyboard or mouse. Not surprisingly, these videos are a resounding success with viewers, especially when they made about some extreme event.
So how to create a great video that will maximize business?
Here's a step-by-step guide:
Determine who is your target customer: The main point of your video should meet the needs that your target customers have and should not go against their preferences.
Understand what you want to achieve: Some videos are created to increase sales of a product, others are created to simply talk about it, and others are created to increase brand awareness. You need to be clear about your end goal.
Determine your budget: Shooting a video can be quite costly, because you'll need to rent a studio, equipment, hire a professional videographer, pay for other costs associated with shooting this video. If you don't calculate your budget beforehand, you may get into a situation where the video will be under produced and all the expenses will turn out to be in vain.
Determine what kind of video you plan to shoot: For example, to tell about the sale of a product, you can engage in Instagram storis. If your goal is to increase brand awareness in the long term, an expert video will work for you.
Understand in which social networks you are going to publish the video: This is a very important point, because if you expect to post your video to your Instagram profile, it shouldn't be longer than 1 minute.
Determine how you will measure the effectiveness of your video: You can measure the success of your video by the number of views, reposts, number of new subscribers, sales growth, and other metrics.
Also when shooting a video don't forget to take into account all the details, such as lighting methods, where exactly you will shoot your video, what tools to use for this and so on. And don't forget to actively promote this video in social networks and on the Internet, because what is the point of all your efforts if no one will know about your video as a result.