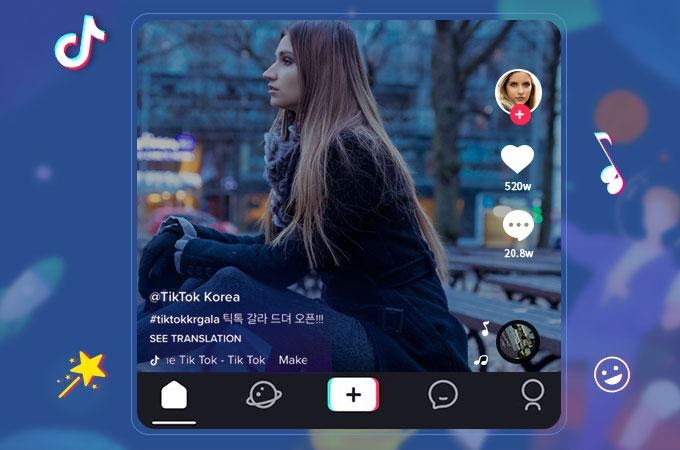 TikTok has one of the biggest social media channels with a huge community of TikTokers making video content daily. This app has been gaining popularity around the globe. TikTok users or Tiktokers can create excellent lip-synced video, screencap & GIF, then share them on distinctive social media channels such as Instagram, Twitter, and Facebook& YouTube.
Tiktokers can edit the videos, insert effects, captions, audio, and filters to their short videos and share them with their followers. These video content makers use different popular hashtags that make it easier for the non-followers to discover them.
Most of these videos come with a comic element & the most commonly used genres are cringe, short skits, cooking videos & lip-syncing. It has around 1.2 billion installs worldwide & about 500 million users and these numbers are amazing, overstepping LinkedIn, Snapchat, and Twitter.
TikTok is trying to capture the biggest community of Gen-Z around the world and its value as a start-up stands at about $75 billion. As a social media marketer, TikTok is a great platform for you to promote your company or brand.
Here is all you need to know about TikTok –
All about TikTok
First things first, you need to analyse the functions & features that TikTok provides. It is a video sharing platform that was previously known as Musical.ly. It shares a few features with the Vine app which has now been defunct. The similarity is that they both create short videos.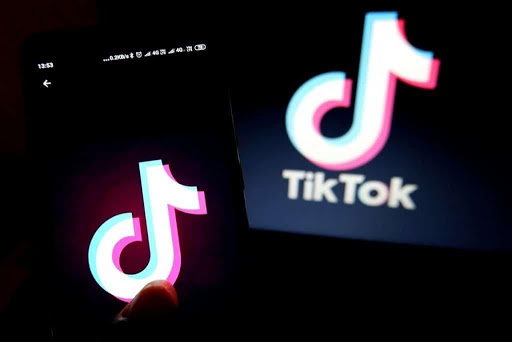 Videos are totally customizable with stickers, filters, background, and music and the followers share their videos on different social media platforms. People who follow them can like, comment, and share their videos.
Other than being a lip-syncing app, TikTok can do many other things. So, let's get started and explore more about this social media platform which has gained tremendous popularity in the past two years.
Create your own videos
TikTok allows Tiktokers to create short videos directly from the application. All you have to do is record the video, edit and upload it on different social media platforms. The recorder allows you to choose whether you want to create a 30-second video or a 60-second video.
However, you can also record a longer one by combining multiple media from the drafts. This usually takes about 5 minutes to upload.
Add audio of your choice
The foundation of this amazing platform is music. Tiktokers can discover fresh content by selecting the tracking link of their choice and find out the clips using that song. The addition of trending and popular audio to your video increases the chances of your video becoming a trend in this growing community.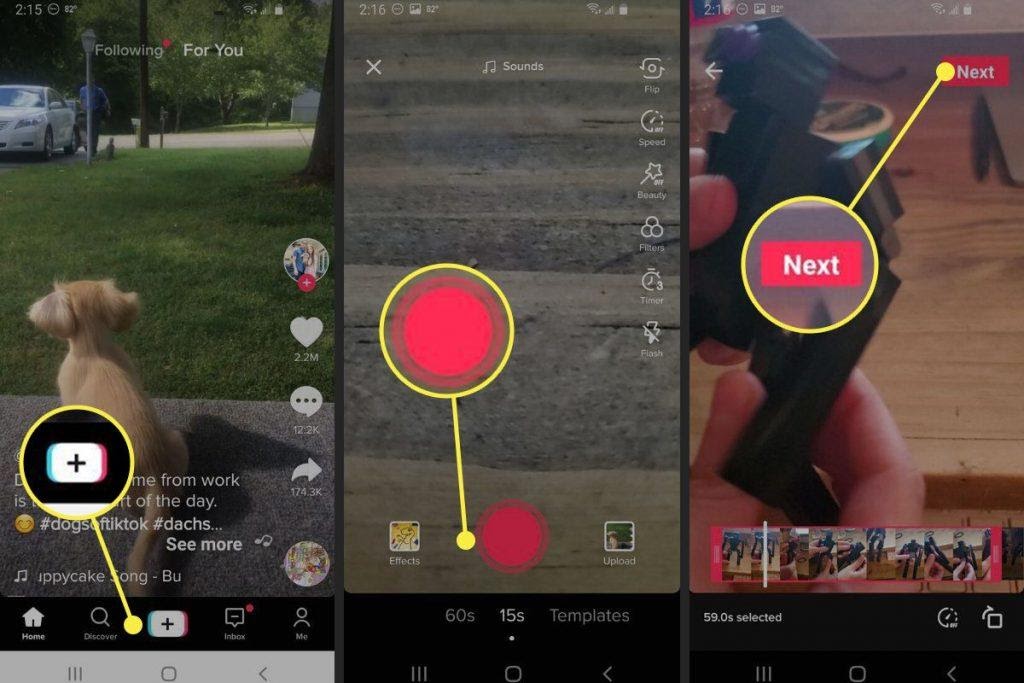 The app has incorporated Apple Music that allows you to go through a more robust audio library and select the most ideal music for your video.
Use duets to co-create videos
The amazing video editing platforms boasts its duet feature. This means you nurture your engagement with others in the community.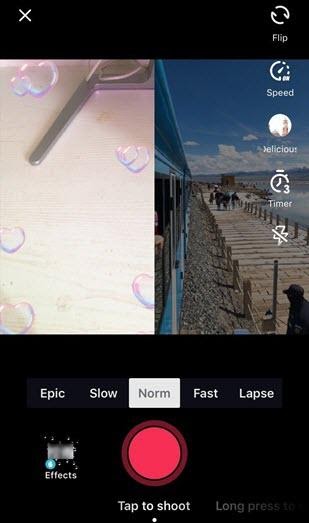 It allows users to produce videos with other creators with a split-screen, showing both the users' cameras. Tiktokers use this interesting and easy feature to dance or sing in duets to the same audio or to bring out the comedy in clips.
Insert effects and filters
This feature is simply a cherry on top of the cake. You can edit your videos with several effects and filters. Insert emoji, stickers, transitions, Gifs, or text of your choice, and also add time effects if you want to create a visually compelling clip for the promotion of your brand or product. Remember you have to be exceptionally creative and updated as a social marketer since the aim is to either start a trend or be trending.
Live streaming
Another amazing feature of TikTok is that it comes with a live streaming function. You can go live with video broadcasts, however, it is available only for those users who have 1000 followers or more. So, start gaining popularity and followers right now!
All about TikTok Users 
One thing common about social media platforms is that they seem to attract teenagers and young adults more than others. An analysis performed by GlobalWebIndex stated that around 41 percent of the TikTok users' age ranged from 16 to 24 years of age.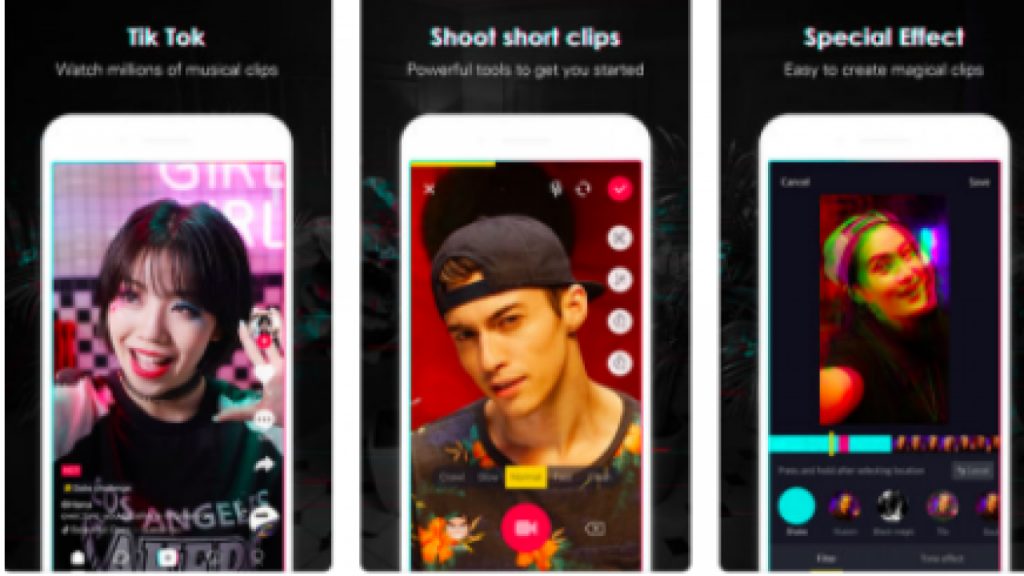 Another study conducted by App Ape stated that around 66 percent of the users were not older than thirty. Hence, there is a high concentration of teenagers and young Tiktokers and your marketing scheme on this platform should revolve around them. Around 16.8 percent of the user base is around 40 years.
It may also be helpful for you to know that TikTok is more used or downloaded by the male population than the females. This is where TikTok becomes a unique app since it is the other way round for most of the social media channels. Both Instagram & Facebook are used by more females than males. But TikTok comprises 55.6 percent male and 44.4 percent female. 
Geographically speaking, China & India have the most number of TikTok users in the world. This could be because they are the most populated countries and thus, have more downloads and users. The US ranks 3rd in this and around 123 million downloads come from this country that makes around 8.2 percent of the total TikTok downloads.
TikTok and Social Marketing
You can use TikTok for social marketing in the following three ways –
Create your own channel, create your original video reflecting your product or brand, and upload it.

Use influencers in your video to spread the content about your product. They usually have plenty of followers.

Use this platform for advertising your product. Again, there are three different advertising ways you can try – Hashtag challenge, Native video, and Brand takeover.

You can also use Automation software for scheduling and planning your videos which will help you engage more audience
Conclusion
TikTok social marketing can be effective only if it is executed strategically. If you want to reach out to the Gen-Z audience, this is the right platform for you. But if your product targets an older audience, think twice before using this platform for social marketing. Check for the potential of the app before using it!
Author Bio :