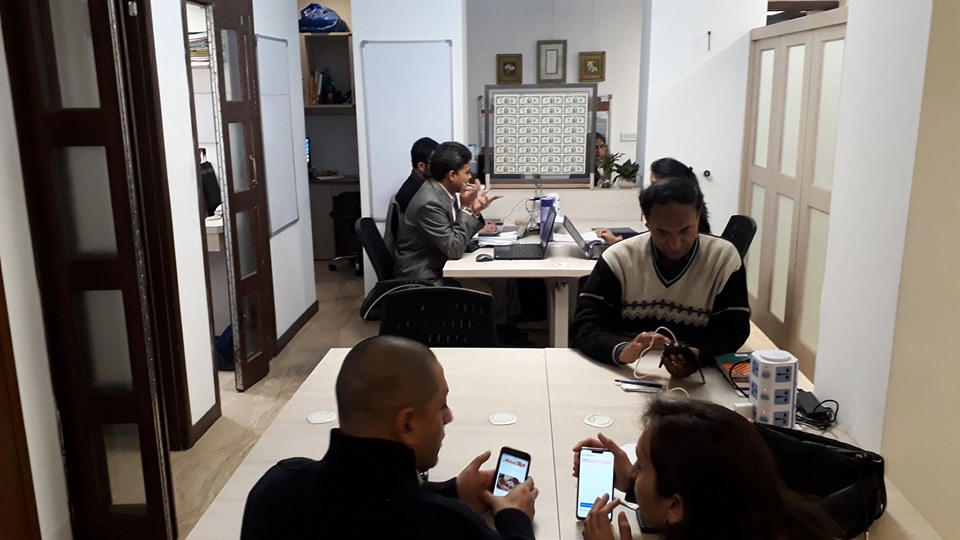 A large number of small business owners in the country have resorted to operating their businesses from home. You too can choose to start your business from the comfort of your home. However, the limitations of your home office might serve as a roadblock to the expansion of your business. Having a home office also means you are increasing the chances of burning out as it would be difficult to separate work life from personal life.
As a young entrepreneur, you might run low on capital to be able to better establish your business and your local coffee shop might be too noisy for you to conduct your work. 
That is why coworking is the best way to run your business, especially if you are looking for an affordable option that best suits your needs.
A coworking space is a shared work environment where entrepreneurs, new business owners, and freelancers come together to work on their respective projects. One of the most beneficial advantages of a coworking space is flexibility. 
Different co-working spaces have different layouts. Some offer an open office with lines of decks. You can opt for the "hot desk" or pay a little extra to get your own personal desk. Coworking spaces also offer meeting rooms, conference rooms, as well as a virtual office. Moreover, there are also common areas such as kitchens and canteens which you share with your fellow co-workers. You can rent a co-working space on a monthly, yearly, or daily basis.
Here are five reasons why you should consider coworking spaces:
Improved Facilities
You can choose to work from home or take your business to a local coffee shop but neither of these places is built to accommodate professionalism. At home, you might find yourself procrastinating due to a lack of motivation or a working environment. At coffee shops, noise and non-business interruptions can present themselves as a roadblock to the progress of your business. 
A co-working space, on the other hand, is specially designed to provide for all your business needs. You also get the latest facilities at a coworking space namely high-speed internet, functional furniture, abundant power sockets, and, above all, a productive environment.
Co-working spaces also bring you together with like-minded people, which can help you remain focused and passionate about your work. If you prefer to work alone, you can do so too by opting for a private office space. Many facilities also offer meeting rooms at a nominal rate so you can hold meetings and conferences with your clients and business partners. 
Lastly, snacks and beverages are available at most co-working spaces free of cost. 
Flexible and Cost-Effective
A traditional office generally requires a long-term commitment from you, which can be difficult to manage if you are running a start-up and are on a tight budget. Co-working spaces let your business thrive and grow by altering the facility according to the need of the business. 
You can use a co-working space for a day, a week, a month, or a year, according to your need. If you need a meeting room, you can rent it for a day or any number of days you like. Co-working spaces are not stringent and will not have you paying rent for months at a time.
Compared to the traditional office, co-working spaces are also cheaper and more affordable. 
Networking
When you start a new business, there is always a need to connect with the right kind of people who can help you take your business to new heights. Co-working spaces are used by a community of freelancers, businesspersons, and entrepreneurs from different fields, so you get plenty of networking options with like-minded people.
Inter-community relationships are also encouraged at co-working spaces so your little chat with someone over coffee can turn into a partnership or a new venture. 
Some co-working spaces are also event venues, offering their communities a range of ways to connect with fellow co-workers.
Business Advice
If you are running a start-up, you need all the best business advice you can get and a co-working space can present you with the best opportunity to get advice for your business. 
With the help of a community of workers with varied expertise and field of experience, you are likely to find proper solutions to all your business conundrums. Moreover, many co-working spaces are run by a team of passionate managers who can guide you in the right direction for your business. 
You can also access incubators and accelerators at some co-working spaces to grow and maintain the pace of your business. 
Optimal Growth
You can scale up with a co-working space as and when you need to.
Whether you need new facilities or are thinking of cutting off some facilities, a co-working space allows you to create your workspace according to your needs. 
Your employees will also find co-working spaces more productive and encouraging compared to traditional workspaces as they will find themselves surrounded by hard-working people. According to research, co-working spaces allow employees to produce more meaningful work and have a sense of community with others.
Author Bio :