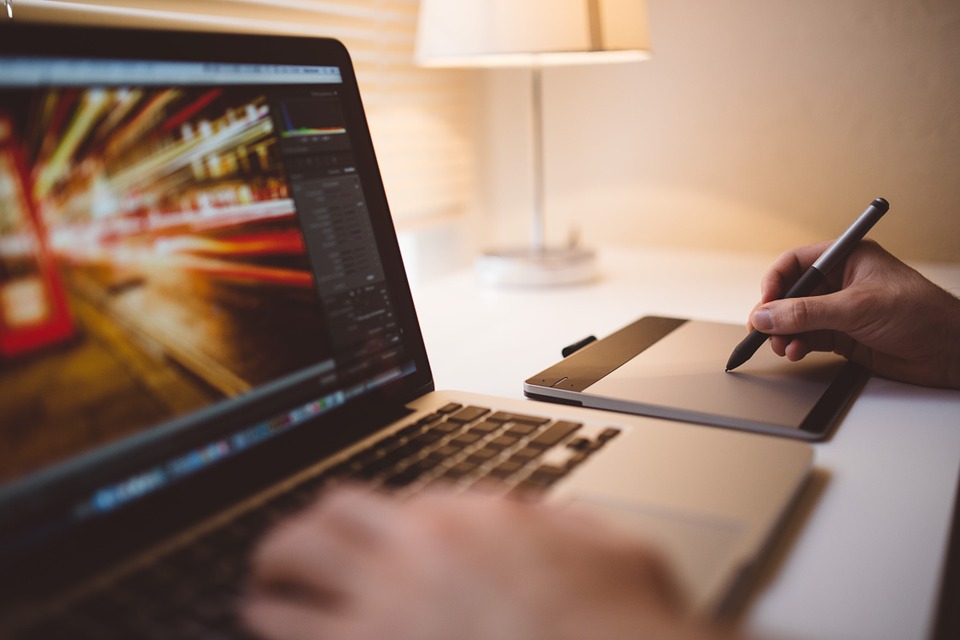 In the world of today, women are becoming more empowered and are ruling over the business community. They do not only take pride in being a key player in keeping up with their home chores but also become a valuable asset to organizations. Such women have established themselves amidst the business community for all the efforts they put in. Mommy entrepreneurs or "mompreneurs" are becoming famous for becoming successful in the world. Being a mompreneur requires you to have a job apart from the housework. As said, one of these roles/jobs is that of a housewife/mom, and the other is of a professional woman holding an office or a key position at work or any other organization.
You can define mompreneurs as: 
Mompreneurs are individuals who use the internet to run their businesses without making a very huge investment. They have to look after their homes and businesses at the same time. This might take a lot of your time, money and energy. They achieve their goals by balancing the needs of a home-based business or businesses.
When you are starting a new business, you need to dedicate tasks, your time, and some money. If you are a mother, you can balance the demands and stress of running a home-based business and the hectic routine side-by-side by simply keeping things in order.
Here is a list of businesses that you can run being a wife/mom and earn a living:
Become a Freelance PR Specialist or Digital Marketing Expert
For many moms who want to make a career and run a freelance marketing business, it is quite helpful to start with a skills inventory. This can include both hard skills and soft skills. You can start off by identifying the types of clients you are looking forward to working with. One of the key techniques to have a successful business is to target clients and the services they need from you. This is important as this will help you devise your business strategies and provide them with a solution. Online businesses don't require putting in a lot of money. All you need to do is to make your online presence strong. Get yourself a website or a landing page and connect to all social media platforms. These can be recommendations and testimonials. Along with all the above, you have to have a way to accept payments. Also, add up an email marketing service. Once you have all the things in place, you can update them. These might require you to upgrade your website, expand your efforts and start with your work.
Give Online Courses
Almost everybody around the world in the digital age of today wants to learn a new skill or get a certification in a discipline. Online courses add more convenience to such people. Many moms around the world run online courses. These include courses regarding dog agility training, digital marketing, and many more subjects. These businesses can help you make a lot of money. The good part is that you don't have to worry about any kind of technical stuff. All you need to do is create some attractive content, record some videos and get the show running. These things work out just fine for your online course initiative.
Real Estate Management Company
Home-based businesses are becoming more popular and successful nowadays. The good part is that these tend to provide a flexible schedule and working hours. Real Estate Management is one of these businesses. The good part is that you don't have to have an office or a fixed time frame to work on. You can stay active using your phone with access to the internet connection to keep a look on the whereabouts. So all you need to have is an internet connection or a phone line that can help you stay connected with your clients and personnel at all times.
Run A Gift Shop
There are countless opportunities for moms and those who work from home. You can market and sell items you make yourself. These can be edibles and other goods like paintings to give away as gifts to your loved ones. Also, one idea is to resell giftware to different gift shops or to people within your circle. There are quite a few gift ideas such as baked goodies, books, candies, and other creative items to add to your gift shop for display. Make sure that you have conducted proper research on the business and the direction where you want to take it to.
Sell Your Creations on Etsy
If you are someone who has a thing for arts and crafts, and can create some creative greeting cards, you can put them up on Etsy and sell them to the audience that daily visits the site. Etsy provides artists and DIY experts to get immense exposure. In return, pays a minimal selling fee per sale.
Sell Homemade Goods
This can become one of the starting points where you can find yourself a side business. Also, this can be an amazing experience if you want to make your career. All you need to do is identify what you can do best. You can cross-reference your ideas and get feedback from your friends and family.  You can start making goodies at home.  These can include homemade biscuits, cakes, peanut butter and many other things that you can make at home. Ask for feedback from your friends and family and improve in the notified areas.
Become a Digital Influencer of Parents
One of the trending businesses that you as a housewife or a mom can do is become a digital influencer. To get this done, you can start a blog about different goods and services that moms, fathers, and kids can use. This will help them make their lives easy and better. You can even start up reviews for different baby and kids' products as well. You can monetize using selling advertisements and requesting payments for writing your review.
Sell Things on Amazon/eBay and Craigslist
This is one of the best and the easiest ways to sell products by listing them on Amazon, eBay or Craigslist. If you engage in this type of business, I can assure you of endless opportunities to come in your way. Taking advantage of those, you can earn a hefty amount. This is not only a good way to earn profits. Many people buy used goods from a certain seller and sell them out for a decent price tag. This helps the seller to get money for themselves and also clear the clutter from their homes. In short, platforms like Amazon/eBay and Craigslist provide equal and endless opportunities to earn a decent amount.
Being a mom or a housewife is not a hurdle. If you want to be successful, you have to take a stand for yourself and create opportunities. These will also help you make yourself more productive and creative.
Author Bio :