Making a choice for your career is one of the biggest decisions of life as it redefines your entire life directing you one step forward towards your destined goal. However, choosing a correct or desired career path can be mind-boggling at times as it needs long hours of research and brainstorming, convincing the elders of your dream careers and of course, finances.
If you choose to be an artist, it requires an abundance of creativity and physical prowess. If being an astronaut is your endgame, then a degree in astrophysics and good lengths of physical fitness is your way to go. Being an Engineer for an MNC or a real estate empire can be another plus career path given that you are technically inclined and good with architectures and all.
However, a few questions need to be answered on the above career choices, who manages to create a social presence for the artist to gather more audiences, how does the promotional marketing of the astronauts launch program will be done, how will the Engineer manage to control the finance inflows and choose correct projects for himself?
All these loose ends have one answer in common, a person with an MBA can fit in all these distinct career choices to bridge the issues of management, promotion, marketing, and financial advisories.
Deciding if an MBA career is right for you is the only question young ambitious graduates needs to think on. We live in a world which is literally sprinting to be digitally supreme and be exceptionally free from slow-mo ancient technology like manually using ISD to make an international call. Getting an MBA allows a student to focus on crucial topics of communications, management, human resources, marketing, etc, deepening and refining their knowledge of business overall. Post-degree, one can enter any industry in particular from hospitality to retail sector, from healthcare to owning a start-up business.
Going for an MBA will be more beneficial if you have some work experience in your application. When making the choice, certain questions will definitely arise, Can I succeed in my career while studying, can I afford the tuition fee, and will there be any return on investment? They are important concerns to think on.
The great news, however, is that MBAs are built around professionals with busy and multifaceted lives. Online and part-time options in the program will allow the students to study and analyze their knowledge of business deeper and better while they maintain their personal commitments and careers in the clear.
There is never a 'right time' to tap on the MBA admission plan. The time is always in the 'now.' However, to assist you better consider the following pointers to decide whether an MBA option is right for you or not:
New Skills Acquisition
The MBA degree has in itself has gone through a major metamorphosis throughout the years. The Top MBA Colleges have revised their course curriculum in such a fine pattern that it assures excellent hard sills on finance, operations, and quantitative analysis. Moreover, new sets of soft skills like interpersonal, communicational, leadership, strategic thinking skills are an added advantage for an applicant.
Insider Advantage on Professional Networking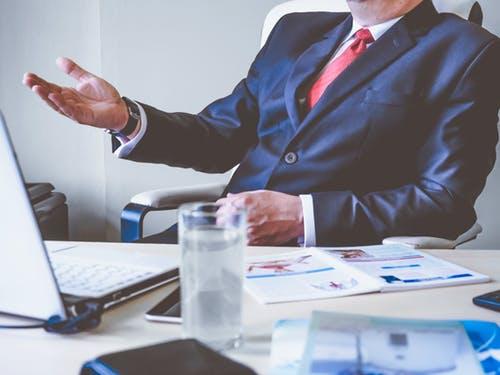 When you begin your MBA program, your Professors, as well as your peers, will become your initial professional contacts. Moreover, this presents a fantastic opportunity to make lifelong connections. Many reputed B-schools have a well-established alumni network which is again a useful resource for new opportunities. Almost 85% of jobs today are filled through networking. It all comes down to the prestige of your chosen B-school.
Wonders for Character Build-up
Embarking on a good MBA program opens not just opportunities but also does wonders for your overall character. Working for an MBA is no easy task, especially when you juggle a full-time career and personal life. Earning an MBA will showcase the employers and other professional contacts that you are serious enough to work on additional hours to gain great experience for the future.
Starting a Business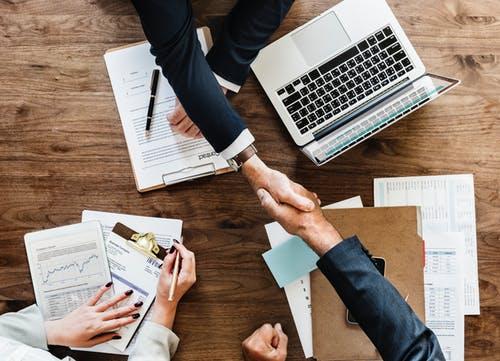 Another ambitious aspect of going for an MBA is the fact that one day; you might open up your own startup or venture into your own big-time company. The course only solidifies your entrepreneurial expertise and boosts your confidence to own your own business. Many top B- schools offer specialization for entrepreneurship and catering to student demand by having innovation and start-up labs to give out support and guidance.
Affordability
Cost of higher education is one such factor that deters students from applying to MBA programs. This is not surprising since many private institutions' tuition fees can exceed up to $50,000 per year. However, there are also opportunities to secure scholarships and financial aid. All you need to do is research for a better prospect. Never assume that an MBA is out your grasp. Research your options thoroughly and you might discover that it's actually financially feasible than you actually thought.
Educational Value and Self Development
Every individual looking for a good higher education option desires to receive optimum educational value and self-development along the way. No worries because MBA caters to this dream of yours. An MBA isn't only a degree on paper, it is an actual testimony of your academic prowess, skills acquired, valuable connections made along the way and experience which assists you in garnering exceptional career goals.
With a clear mind and focus, you can choose for yourself in any stream of career. However, you should remember that an MBA in your pocket is equivalent to a key for every unlocked door in the world for you. So, all that is left for you is to decide for better or for best.
Author Bio :