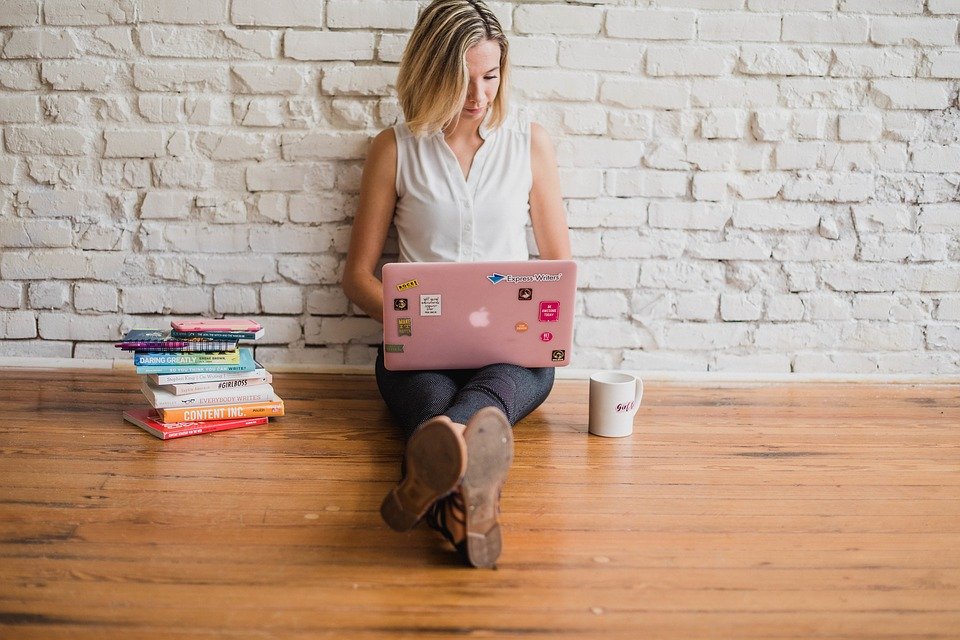 Niche in terms of marketing refers to a segment of the market, solely dedicated to promoting one particular kind of product or service. When we talk about influencer marketing, a niche influencer is sometimes also referred to as a micro-influencer. The only difference is that they have relatively fewer followers. Big celebrities' accounts are persuasive and most definitely create awareness among customers but there are other less exorbitant and powerful ways for a business to reach out to its potential customers and still achieve their goals. There are various influencer marketing agencies such as confluencr which help you figure out the right influencer for your niche.  Following are some of the most trending ones in 2020:
1. Health And Fitness
Health and fitness have always been important aspects of every individual's life.  Hence, posts covering products or services relating to such aspects always grab the attention of people. Fitness tracker tool Whoop would be a great example of the same. This company provides suggestions to keep one fit and enhance one's athletic performance. They rely completely on their skills to attract new customers and expand their subscriber base. 
2. Beauty
This sector definitely appeals more to women, but due to active gender sensitization done by the youth, we see men engaging in the beauty world as well. Most teenagers discover cosmetics or consider buying one particular bronzer because their favourite YouTuber or Instagrammer swears to God that it will highlight their cheekbones and work wonders on their skin. A number of brands like Huda Beauty as well as Lakme have left major marketing of their products to influencers. According to statistics, there are around 276 million posts with a #Beauty. Modern users not only look for products but also makeup tutorials, beauty hacks and reviews of varied products, which gives this industry a great opportunity for growth. 
3. Travel
While scrolling through Instagram we all have at least one friend or a person whom we follow who posts pictures of his or her latest travels every single month. And whether we like it or not, every once a while we go and check out deals for those places and decide to plan them out. While such ideas remain only that for us broke ones, believe it or not, some people really do succeed in going to Goa. So selecting travel bloggers is the best idea for brands seeking to promote tourism. Reviews and recommend places to stay, eateries both expensive ones and cheap, airlines, commutation, and visually stunning photographs, as well as videos, are the best bet for promotion of people in this specific niche. 
4. Online Business/ Online Money Making
Money making and maximization have become everyone's sole goal today and through online sources, it has become easier than ever before. Making money online also provides all the users with an opportunity to meet and interact with people from all across the world. This niche also encourages users to start and promote home-based products. Successful entrepreneurs and businessmen who share their personal tips, tricks and hacks tend to gain a lot of followers who indirectly promote their ideas and enterprise. Gary Vaynerchuk can be a great example, who uses his Instagram account through which he promotes his personal businesses. He shares an enormous amount of content like videos, IG stories and posts through which he provides his followers with various tips and tricks on running a business. 
5. Fashion
Instagram has completely revolutionized the fashion industry by becoming an influential medium with famous designers, fashion bloggers and famous personalities being directly connected to the world at large. Many social media users get to know about fashion trends and new designs and products. Camila Coelho is such an influencer, and a great example to exhibit the popularity of this niche.
6. Luxury/Lifestyle
For most social media users, posts are majorly about their lives, their thoughts on mundane issues arising everyday or their political opinions. It is also every individual's tendency to compare their lives to the 'reel' ones, and in an attempt to seem perfect, they display their profiles in fascinating manners. Similarly, the luxury industry provides a sneak-peek into the sweet life. Hence, both these sectors are rather popular and profitable. For instance, Oliver Proudlock displays his lifestyle of luxury which has grabbed the attention of his over 716k followers which in turn results in various brands wanting to collaborate with him.
7. Family/Parenting
All newlywed couples are afraid of having a child or putting their parenting skills to test. This means that they constantly seek advice and look for recommendations of baby products to give rest to this fear. All the family and parenting influencers appeal to every such scared and bewildered parent as they can relate very well to every small thing happening in the child's household.  Hence this niche is gaining popularity as it gives parents an opportunity to connect with other parents going through the same things as them, across the world and making money on social media platforms while doing so.
Naomi Davis, also known as Taza on Instagram, is a great example of a parent blogger who has 5 kids and shows her lifestyle while sharing her tips to inspire parents around the globe.
8. Food
Instagram and other social media websites play an important role for all food bloggers, restaurants as well as chefs as it helps them to attract new audiences. For example, Sanjeev Kapoor's profile with 793K followers not only helps him to attract new followers but also promotes his cooking classes and his own restaurant. 
9. Gaming
Kids and young adults spend an exorbitant amount of money on games. The whole gaming industry was worth $137.9 billion globally in 2018. Influencers like PewDiePie – with 14.5 million followers on Instagram and 71 million subscribers on YouTube – make a fortune playing video games for a living. People also follow various influencers for a walkthrough and even to watch other people play, so taking in influencers big on gaming will help game brands to gain customers. 
10. Photography
Statistics states that an approximate of 95 million photos and videos are shared on Instagram on a daily basis. Therefore, it becomes the perfect platform for all brands and influencers with breathtaking photos and aesthetic Instagram feeds that get a chance to showcase their talent as well as make some money while they are at it. All these aspects make this industry popular and profitable.
For example, Keydrin Keylo Franklin is experienced at photography, so he uses Instagram to promote his tutorials.
Author Bio :