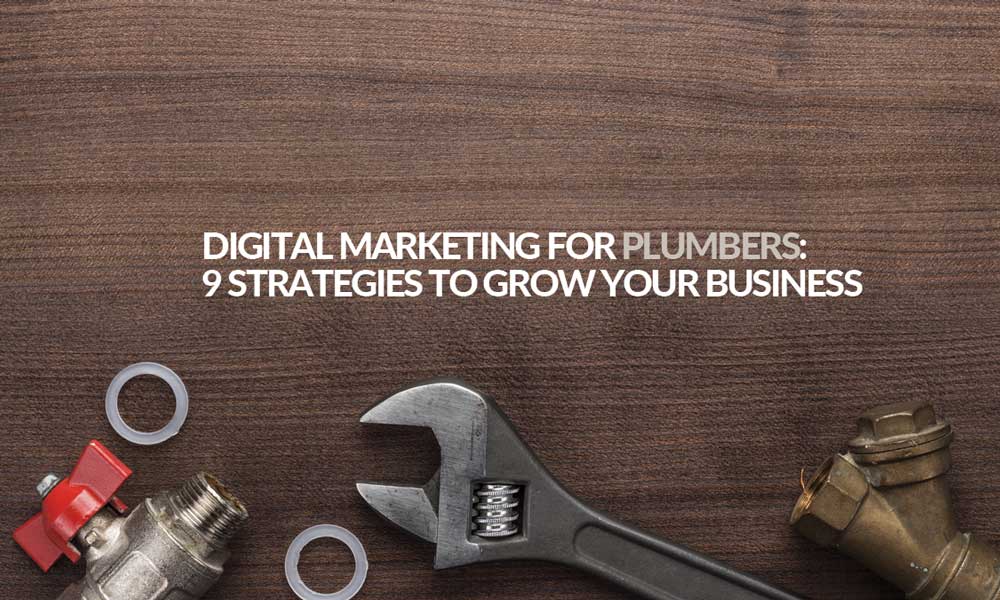 Marketing is one of the factors in every business. Every business no matter the scale, no matter the type- needs marketing. Marketing is the overall image of the brand and helps bring inbound business.
But marketing is not an easy nut to crack especially when you are a small business owner who wants to do it for him/herself. You need to know a lot of techniques and work on a lot of specialization. It also becomes important as every type of business needs a different type of business strategy. The audience that needs to be targeted, the channels that are important, the content that needs to be created- everything changes.
Hence, you need to pick the right specific techniques and strategies from this lot. It is where the essence of a profitable business lies.
The same is the case with plumbing. There are specific marketing strategies that a plumbing business can follow. Here are some of them that you might find useful.
Online
Local SEO-
Search engines like Google and Bing have become the basic need of a common household these days. People search and find almost everything on these search platforms from a nearby laundry to aviation classes. Everything is available on search. Your business should be too. If someone searches for
Anaheim Plumber and you fit that query; you should be there for results.
This is especially important as voice search is becoming more and more important. Notably, numbers say that 39% of total voice searches are for some types of businesses.
So, if you don't appear as an answer to those questions, you are missing out on huge revenue.
But how to do that? How to appear in results when someone asks about a business like you?
The answer is simple- business listings. Local online directories have taken over the telephone directories these days. Google My Business is one of the prime directories. You must set up a google my business account. Add all the right information and post there, consistently. This will definitely give your business a boost.
Social Media
Much like search engines- people are living on social media these days. There are businesses that are running solely on social media.
Every business should and must leverage social media. It is easy.
Here are steps to follow-
Find the platform that your customers are using most.
See except plumbing what else is common among your customers.
Start posting- post about the company, about offers, some plumbing tips.
Keep your posts minimal and easy to understand.
Find out local hashtags and plumbing hashtags and use them in your posts.
Post about more than just your business.
Try to build a connection with your audience by posting about the thing they have in common except plumbing.
Blog
Suppose you own a website- blog. If you have a good working website, the blog will help you rank higher and will directly add to your revenue if the blog solves people's problems.
Suppose you don't have a website, blog on any other hosting platform like WordPress or Quora. You can leave your contact information or your business information in there for people who genuinely need your help.
But, one thing you should know about blogging is- add value to people. Don't write just to write. The answers should be relevant and solve a real-life problem. If you solve a real-life problem, you will find people who will definitely buy from you or will definitely remember you for a long time.
To find the problem that people are facing the most, you can type keywords like- 'pipe leakage', 'how to fix plumbing', 'water connection fix', 'Anaheim Plumber' in Google and see Google's suggestions. This will give you an idea of what the people are searching for.
Ask for shout-outs/testimonials
Advertisements have reached an all-time high level these days. Companies like Nike have started spending billions of dollars on marketing and advertising. This is both good and bad news. It has limited the resources for small business and restricted people's belief in an advertisement.
But the positive side is- it has made "word of mouth" all the more important. People believe other people are talking about a business more reliable than a poster.
So, try to get testimonials, reviews as much as possible. Be it on social media, your Google my business page or anything at all. Testimonials or reviews will help you grow. So, if you provide a service somewhere, wait for a while and then send them a message or an email with a link to your reviews page and in the message ask them their honest opinion on your work.
Teach
Teach people how to do a few easy things in your industry. You can do this by any medium and channel. Be it online or offline. You can do it both free and paid.
This will build your company's brand image and positioning.
B2B
You can reach out directly to businesses like builders, established offices for better revenue.
Use channels like LinkedIn and local business groups to do.
Offline
The above are all digital marketing tips and tricks that your business can use. But the following are some equally important offline marketing tips if you have an even locally restricted business.
Make merchandise/gifts
Doing something beyond expectations is what brings a customer delight. It is what makes him a promoter of your business. It makes him come back and send his friends too.
You can do this with great customer service, and with something special. You can get a gift customized tool or a fridge magnet for your customers. Something that grabs the attention of people that don't know you and something that reminds your customers of your great service.
This will cost you a bit but build long-term relationships with customers and get "word of mouth" publicity.
Bulk free/ low-cost inspections
Giving something back to the community is a great way of marketing. People are smart enough to see whether you are doing it, grab the attention or to really help, so be realistic when you do it.
A great way of giving back to the community and helping people are running a campaign or a drive of bulk inspections. You can do it for free at public places and even households for a lower cost or even free.
This will build an image for the name of your business. This will not only actually help people but give you an instant boost in sales.
Build Relationships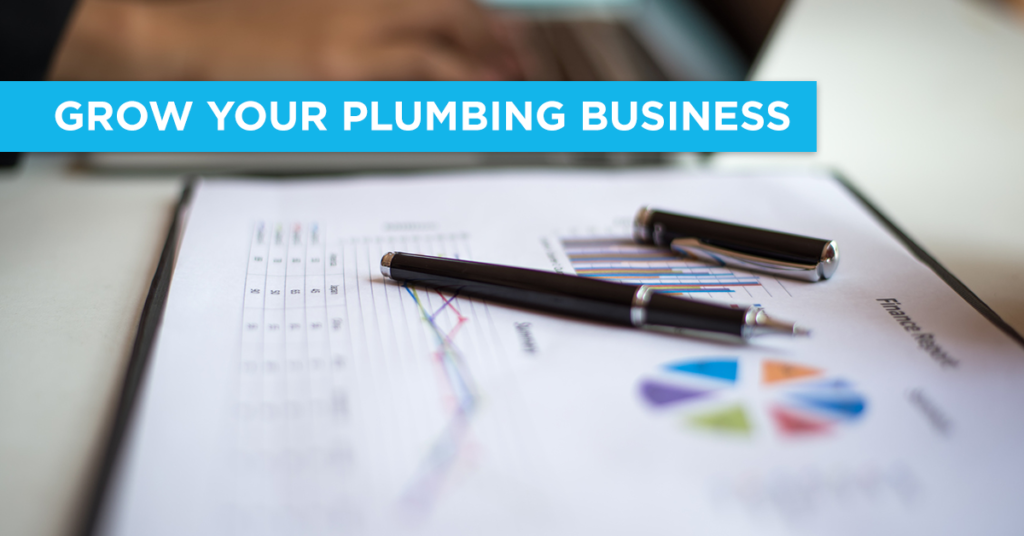 You can build a relationship with a customer on any basis, with anything that you have in common.
Especially when you have already given them a good service, the customer will become loyal to you if you build a relationship.
You can use an email subscription to keep in touch with them. Make small gestures for societies or people like sending birthday messages.
This is called Customer Relationship Management and is helpful for all businesses, including plumbing.
These are 9 strategies you can implement to get sustainable growth in your plumbing business. We hope this solves your problem and helps you in your business.
Author Bio :