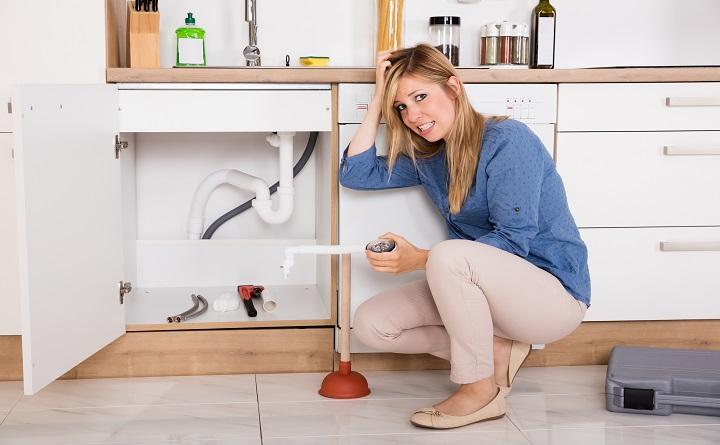 Are you buying a new house? What are the things you should check before shifting to your new house? Plumbing is an essential part of your house but most people neglect it most of the time. There might be a leak in your pipeline or the toilet flush might not be working or your water heater is old or damage. Do you want to pay and repair all this after you bought your home? The answer would be a big no. No, one likes to get a defect in their house when they are purchasing a new home.
You want everything to be new and completely working. Some homes might some with improper plumbing settings that you would have to face later. Plumbing defects can cause major issues and that why you need a professional plumber. If you are living in say  Aliso Viejo plumber are available with great experience and skills. The best part is that like any other on-demand services are available just a call away.
However, before you get their help it's important you do a proper inspection on your own. To help you with that let's look at some of the key plumbing issues you should check before buying a new house.
Water Heater 
Water heaters are expensive and you don't want to pay any extra bucks in repairing a water heater. Always look for your water heater if there is any defect. What things do you need to look at in a water heater? Check for the location of your water heater. Sometimes water heater placements could affect your walls. If there is a leak in your water heater it can damage your walls and ceiling.
Check for your water heater condition, how old is your water heater, and or if there is corrosion on your water heating system. An average lifespan of a water heater could be between 10-15 years check for your water heater age to check if it functions perfectly or is there any defect in it. Also, check for water heater capacity as there is various capacity available 15L is minimum requirements for your bathroom.
Shower 
The shower is an important part of your home as you will take a bath. What things do you need to check for in a shower? Check for the pipes and taps are there any leakage? Check for faucets look at the material and the quality of the product will the tap in your bathroom will last for long? Also, check for the bathroom drainage system most of the time drainage is where the problem is. Run water and check for any water leakage or if there is no smooth water passing through your drain.
Pipes
 
Pipes are the most important part of your home plumbing. Most people just neglect the piping because they are not visible as they are underground or behind your walls. You cannot find any damage until the damage had been caused. First, you need to know your pipe size and where they are connected in case of emergency you can turn off your main water supply.
Check for water pressure inside your pipe, if the water pressure is high it can damage your pipes and cause leakage. Low pressure could be due to corroded pipes or where the pipes are connected. Check for your sink pipes if they are new or is there any leak in the pipe. Hot water can damage your pipes so run some hot water to check if the pipes are new or old.
Toilet 
Most people neglect their toilet whenever they are buying a new house. The damage is only noticed when you use it for a while. There can be a leakage in your toilet and you won't even know where your water runs off until you find out. Sometimes flush might not be working and people don't even check their toilet flush while buying a house. What would happen if you cannot flush your toilet well, that's a serious case and you shouldn't be ignoring it. If you try to seal a leak by yourselves it can cause massive damage. Flushing toilets could help you check if there is any clog.
Water Meter 
The water meter plays a vital role to check if there is any leak in your house plumbing. You can check if there is any leak by turning off all your water supply and check the meter if there is a leak the meter will show that water is running out of somewhere and you should call a plumber as soon as possible. If the meter is not working check the meter and fix it as the meter is very important in detecting any water leakage. You cannot ignore a damaged water meter.
Check for every house plumbing damages possibly can be when you are buying a new house. New doesn't mean that everything is new and completely working. You need to check the new things too because sometimes new things are also defective and you might regret buying them later.
Most of the time people ignore these small plumbing defects that can cause huge damage to your new house. You cannot overlook these issues as they can cause serious damage later in the future. Call a plumber if you face any issues regarding your home plumbing. In Aliso Viejo Plumber with great skills and affordable rate are available, if you want to fix your water heater or pipes you can easily call a plumber near you. Always remember to check your house plumbing before buying a new house.
Author Bio :