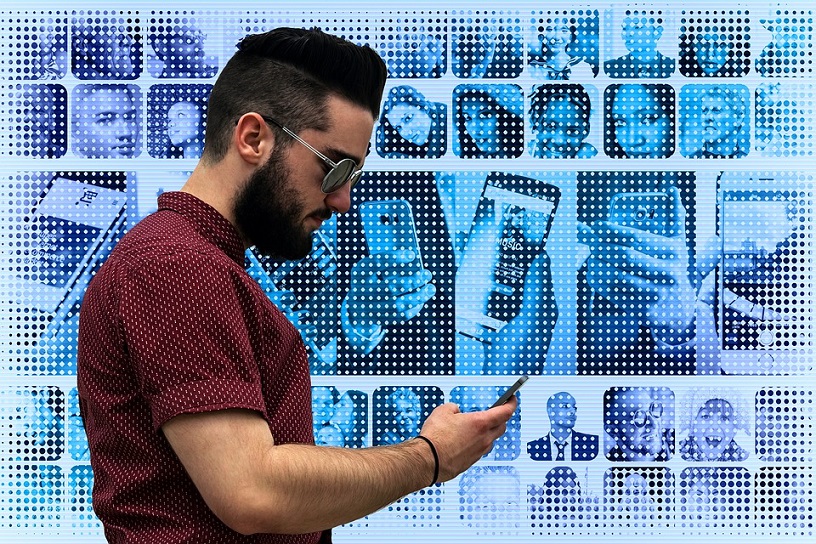 In terms of music streaming, Pandora sits behind only Spotify and Apple Music in the popularity stakes. In fact, according to recent research, Pandora has 36.8 million monthly users, which means an incredible reach for any Pandora-based audio advertising strategy you wish to employ. Here we break down the reasons why you might utilize Pandora Ads, and the options that the platform offers.
Why Pandora Ads?
As well as that highly significant number of monthly listeners, Pandora has also got something else going for it: it is specifically the most highly listened to ad-supported platform. Spotify may have more listeners, but that number also includes all the Spotify Premium users who choose to pay extra to listen without ads. Although Pandora has that option to upgrade too, more listeners choose to listen to the ad-supported version of Pandora than they do with Spotify. Thus, the result of choosing Pandora is this: a far greater reach for your ads!
Pandora has actually got the mightiest reach in 87 different US markets in terms of audio streaming, and has the largest reach in terms of all types of radio listening options. Pandora also has an extremely high proportion of human listeners (meaning non-bots), which means your ads will get through to the ears of real listeners who may be influenced by whatever it is they will hear.
Pandora's demographics are impressive too, with an estimated 15 million moms and 33 million millennials among its audience, representing an important buying segment of the population (of course depending on your product). But even better – with Pandora Ads, there are segmentation options (over 200 in fact), meaning you can target your chosen audience a little more specifically.
In short, the Pandora platform, and by extension Pandora Ads, offer a pretty unique opportunity to brands that would like to pursue an audio advertising strategy. With this kind of incredibly relevant reach into many major US markets that Pandora offers to you, and segmentation options which ensure your ads get through to your target audience, this really could be the option that you are looking for, even more lucrative than traditional radio broadcasters, or even Spotify.
What are the options on Pandora Ads?
In terms of content ads, Pandora has four distinct options: sponsored stations, brand stations, artist programs and branded podcasts. What do these terms mean? Well, the sponsored stations are pitched at certain demographics through their corresponding choice of music genre. Whereas brand stations are playlists that brands can create to attract interested users: this option gives full creative control to the advertiser. Artist programs allows advertisers to target (with the help of Pandora analytics) the artists which their target demographic is listening to (and advertise accordingly), while branded podcasts works in a similar vein for the influential podcast market instead.
In terms of audio ads, there are also four options: platform-specific audio, Audio Everywhere, sequential audio, and dynamic audio. Platform specific audio ads are ads that allow different length audio slots between songs, with an accompanying visual presence to match. Rather than this, another option you can use is Audio Everywhere. This is Pandora's unique option that reaches out across devices and streaming options, while the sequential audio option is more in-depth, allowing brands to create brand stories which are revealed step by step based on the behavior of the listeners and what the listeners click on. The last of these options is dynamic audio. This is the most sophisticated option for Pandora to offer yet, allowing an advertiser to create incredibly personalized ad options based on highly detailed listener data. This option is incredibly tailored to a number of sensitive influences, stuff people wouldn't even necessarily think of such as time of day and weather, and can be scaled up accordingly.
Pandora also offers you the option of having video ads on its platform, as well as detailed display ads, also. Both of these formats have got a vast array of options, quite akin to what the content and audio ad options offer. In short, there are an incredible number of possibilities and opportunities to tailor and target your customers, possibilities like businesses and advertisers have never seen before.
The future of Pandora Ads
As well as all of the options we have just mentioned, Pandora also has plans for voice dialogue ads. This system will allow listeners to interact with the advertisement they are hearing through voice activation systems. If listeners are interested in hearing more about the ad, they can speak out, and more information will be provided. Alternatively, if the ad is of no interest, the listener can ask for the ad to be skipped. This technological advance will be provided in collaboration with San Francisco tech firm Instreamatic, and this AI-driven tool will allow advertisers to monitor clickthroughs in a way that was previously impossible with audio advertising.
Author Bio :