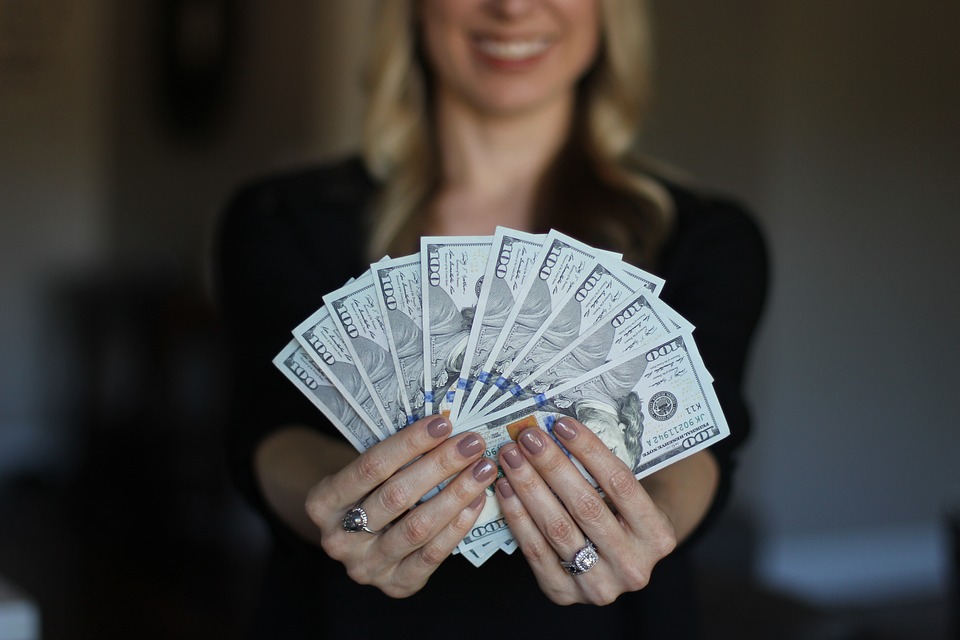 We often spend our money on things stupid things and then regret. I remember buying an expensive gaming console when I first started earning, and now I barely get any time to play games on it. If only I had a better understanding of personal finance, I wouldn't have to regret those purchases that no longer have any value in my life.
I'm sure there are many of you who feel the same way about their expenses and wish that there was someone to guide you on budgeting your finance. Well, it is never too late to start saving and keeping your expenses in check. However, the sooner you start, the better. In this blog, I will discuss 6 such tips which can help you save money and budget your finance more smartly.
Determine the reason for saving:
Before you plan your budget or set goals for personal finance, it is important to determine why you want to save. Usually, people start budgeting their finance with certain objectives in mind. For example, some people save to buy an expensive car or to buy a house, while some try to save for a vacation. There is also a group of people who want to cut down on their expenses to make up for a recurring expense, such as the school fees of their children.
As a beginner, you are more likely to get off track and give in to the temptation of fancy purchases. But when you have clarity of the reason behind your budgeting, it allows you to make more conscious effort to save. It is always better to define the goals of your budgeting if you want to develop the habit of saving.
Analyse where you are spending:
In order to devise a budgeting strategy, you need to figure out where you are spending your money and whether those expenditures are necessary or not. Take a look at your bank statement and see where the majority of your expenses go. This is the step where you need to categorise your expenses. Is it entertainment, groceries or another thing that is taking away most of your income?
Start writing down all the purchases you make in a notebook and go through the list at the end of the month. This will help you understand where your salary is going. Besides, this practice will also make you more mindful about the expenditure.
Budget for saving:
When people start earning, they tend to save what is left of their salary after spending. This is the reason why the amount of saving usually depends on the amount of expenditure. However, that is not the best way to save. Ideally, you should spend the money that is left from the income after putting a certain amount away for saving.
The later strategy will ensure that you save a significant amount of money every month. Also, it will help you regulate the unnecessary expenses, as you now have to pay for the expenses from a limited amount of money. Based on the objective of your saving, you can decide what percentage of your income you want to save. This is one of the most effective ways to save money.
Set realistic goals:
While budgeting your finance, don't set unreasonable goals for yourself. Saving a majority of your income is a great thing. However, it will be foolish to starve yourself or live like a homeless person throughout the month just to save more money. Set goals that sound practical and reasonable. If you keep aside 80% of your salary for savings, it will be difficult for you to maintain a certain lifestyle.
While creating a budget from scratch, it is recommended to start small. Start by calculating the expenses for essentials such as groceries, electricity bill, rent, travelling expenses and other utilities, and then figure out how much is sufficient for things that you do for fun, such as going out with friends, Netflix subscription, books, etc. Once you have a basic structure of your expenses, you can set goals for your budget that will not only boost your saving but will also let manage your expenses more effectively.
Find ways to cut your spending:
As you start earning, you may want to spend money on things that you have wanted to own or experience for long. Well, it is your money, and you can do whatever you want to do with it. However, if you want to manage your finances well, you need to cut down on your spending. As you set the goals for budgeting, you will see some of the expenses can be regulated if you want.
For instance, you don't need Netflix's premium plan if you usually watch the shows and movies on the smartphone or on your laptop. The standard package is good enough for all those devices and even for your TV. If you buy books on a regular basis, you can switch to Amazon's Kindle. The Kindle editions of books usually cost lower than the paperback ones. Also, you can find ways to reduce electricity consumption at home, if you really want to save.
Decide your priorities:
Cutting your expenditures is good practice. However, you also need to set your priorities straight when it comes to budgeting. As mentioned, you need to allocate a significant amount of money for essentials. You cannot compromise on that part. Also, you need to start thinking about investing in things if you want better returns.
If you don't have insurance, invest money in that right now. It is advised to buy medical insurance that covers different critical illnesses as well, given the current situation of a pandemic. This decision can actually save you a lot of money in the long run. Once that is done, you can think about the investment options that can offer higher returns. It is better to talk to a financial advisor to develop an idea of where to invest your money. While some prefer a fixed deposit, some like to invest in mutual funds, stock market, etc.
In conclusion,
Saving is an art that not a lot of people can master. This is the reason why it is important for you to start budgeting and develop the habit of saving as early as possible. Once you have a significant amount of money in your account, you may like to spend that money on buying things only for fun. So, resisting the temptation is also one of the things that you need to master if you want to save money.
Author Bio :