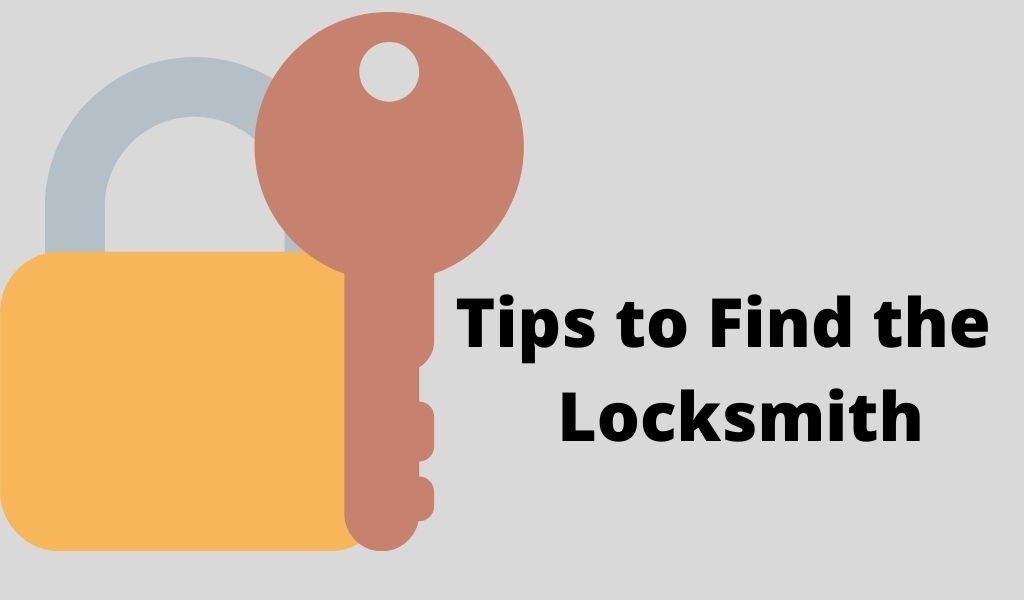 Lock gives us a mental sense of security and protection Like closed windows and secure doors. Similar to smartphones, technological innovation has also modernized the locking system.
Now it is easier than ever to install either a biometric lock system to restrict unauthorized entry or installing a digital pin lock in order to lessen the worries of losing or forgetting door keys.
Tips for Hiring A Locksmith
People often have to face situations such as forgetting the password of a digital lock, key stuck in the door's lock, or lock oneself out of the house.
Such situations require instant remedies and confidential locksmith services. hence here are some tips to find a credible locksmith.
Tip #1–Timeliness
The topmost priority should be given to the locksmith who can provide an instant solution to your problem regardless of what time of the day you are requesting his or her services.
With timeliness comes punctuality. Hence if you want o to hire a locksmith who can provide on-time service, then look into their website for customer reviews.
It will help you decide. Furthermore, having a locksmith on a quick dial can save a considerable amount of your precious time.
To quicken the process, you can also opt for local locksmith services that are located near to your residency. This is one of the best ways to ensuring the timeliness solution of your every door lock-related problem.
Tip #2–Consider experienced locksmith over a newbie
A significant benefit of hiring an experienced locksmith is they had remedies countless lock problems over the years of their business.
Therefore, it is easier for an experienced locksmith to identify your problem within a single glance and remedy it without conducting any failed experiments. Hence, it will also reduce your service time.
Tip #3- Hire a verified locksmith
With simple google research, people often hire a locksmith based on the result their query generates. Often these hiring causes unexpected problems like theft and robbery.
The main behind this is, people do not verify either the identity of a hired locksmith or the business credential.
Hence the solution to this is to thoroughly investigate the business via analyzing their locksmith company website, their business social media, and additionally ask for the locksmith to display the business license and run the license number from the online national business registration database. Taking these precautionary measures will ensure your safety.
Tip #4- Instead of paying cash opt for credit card payment
It is impossible to keep track of services for which you have paid cash, in such transaction, there are huge chances of getting scammed or paying additional charges.
For proactive measures opt for the business that provides a written estimate and ability to pay via an electronic means of money transfer such as credit card, debit card, or via an app, from which you have hired the lock repair service of a local or top-rated locksmith.
Tip #5- Hire a recommended locksmith
Apart from searching online for the local recommendation, it is better to ask around your neighbors or the employees of a utility story you often visit for grocery shopping.
The advantage of asking these people are, they have been living in this neighborhood even before you have moved in, secondly, they know every business around or more importantly they might have an all-time favorite locksmith who is responsible for their house security.
Hence, opting for a recommended person can save a considerable effort spent or either verifying the locksmith's business or hours on reviewing the customer reviews about their service quality or timeliness.
Tip # 6-     Ask for Written Estimate
A reputable company will be happy to provide you with a rough estimate before starting your work. Unforeseen situations can occur, but an expert must know how likely they can be and how to adjust them wisely.
Also, if your estimate on the site varies from what is listed in the quote by phone, don't feel pressured to overpay.
Tip # 7-     Check for BBB Ratings
Better Business Bureau provides a rating to all locksmiths working in your area, starting from A +, which is the highest, to F, which is the lowest.
You can simply check their BBB ratings to get an idea of their experience and the quality of the work they provide. This will be beneficial to you as you search for a competent locksmith.
Tips # 8-     Cost-Efficient
Always look for locksmiths who charge reasonably and provide quality service. Also, check the locksmith's price and compare it to the online marketplace list before finalizing the deal.
You do not have to pay an excessively large amount for insignificant jobs.
Tips # 9-    Payment Policy
Generally, companies do not require advance payments. Make sure you know the company's payment policy.
And paying after satisfaction will earn your trust in your locksmith for future help. Paying after completion can also ensure the provision of quality work by the worker.
Author Bio :