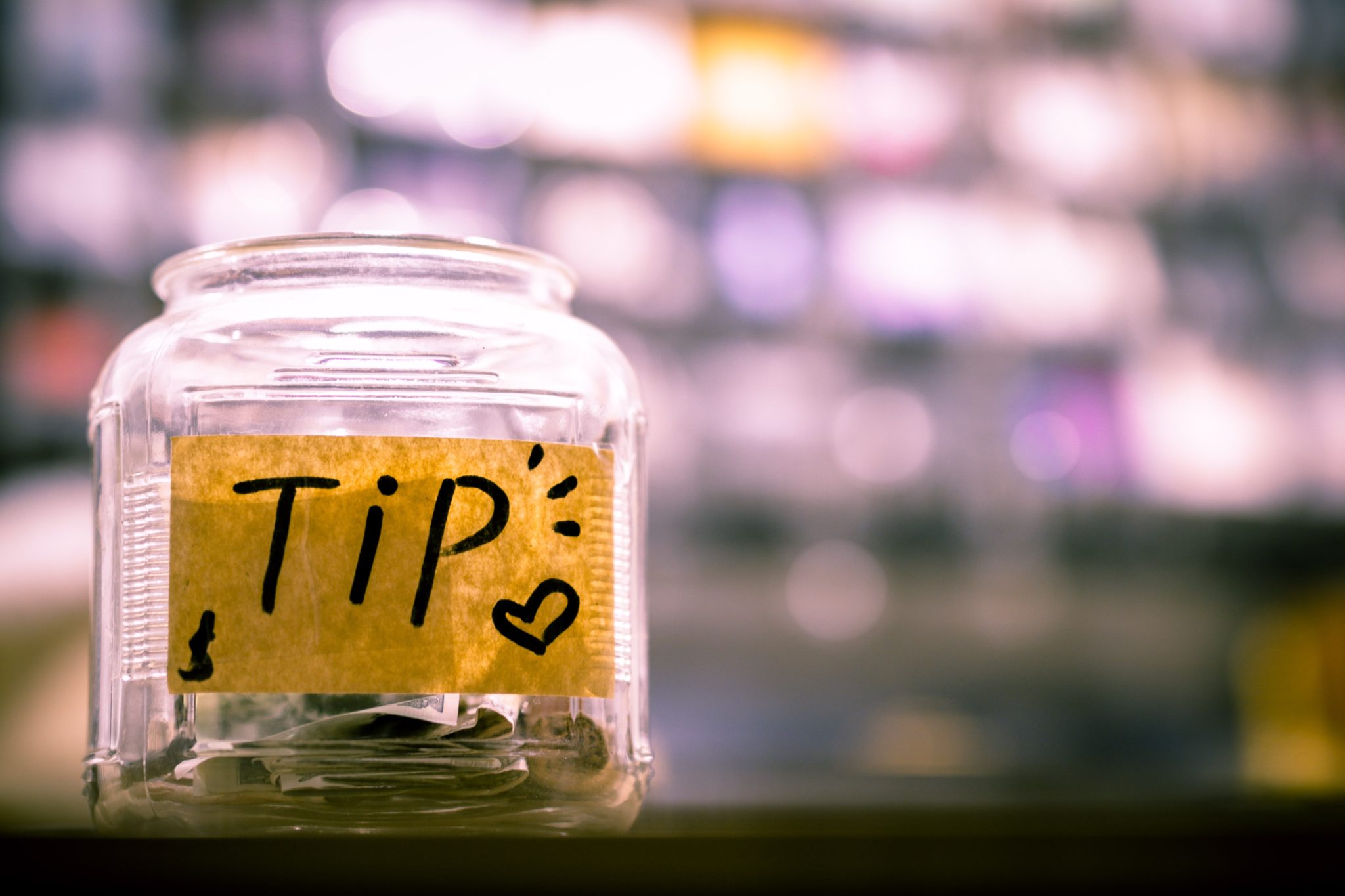 Some people associate budget management purely with savings, and only those with little money need it. In fact, everything is completely different. The fact is that the budget is needed not in order to save, but in order to control everything. This means not only reducing spending but also increasing it. There should be an order in finance so that everything is clearly laid out on the shelves. Then it will be easier to set goals for yourself and achieve them.
"Balancing the budget is a little like protecting your virtue: You just have to learn to say "no."
— Ronald Reagan
Budget maintenance allows you to more efficiently and consciously allocate funds. No one is surprised by the presence of an accountant in the company, who brings the debit to the loan and decides where the money should go. The family budget is exactly the same. Of course, if you just ran out of money, you can easily get it with loans via the Internet. But it is much easier to plan your income and distribute it, covering all the necessary expenses and even putting a little in the piggy bank.
We have collected 25 budget tips that will simplify your life, save money and help plan costs:
#1 Keep an eye on your expenses. Save all your checks and make a list of all your purchases at least once a month. And then ask yourself if it made sense to buy some of these things. Try to avoid this waste next month.
#2 Keep your money in a stable currency. Of course, in the modern world, the presence of different variants, including cryptocurrencies, greatly simplifies the use and storage. But money supported by a national bank will always have advantages, even if we are talking about digital options. If we talk about statistics, we can distinguish such reasons why people refused to deal with cryptocurrency (Source: Kaspersky Labs Cryptocurrency Report):
31% — market volatility;
23% — lost money due to a decrease in value;
23% — unprofitable;
22% — lack of asset reinforcement;
15% — fraud or account hacking;
14% — loss of trust.
#3 Prudently use credit cards. In our time, when each bank assigns a credit limit, we automatically become the owners of the "cash prize," which we actually do not have. Therefore, try to limit large credit card purchases if you can pay in full at the end of the month. It is better to wait with the acquisition than in cases of an unforeseen situation to overpay the interest on the withdrawn amount.
#4 Use the apps. In today's digital world, payments are spreading more and more through special applications. With their help, you can even save. Since often a bonus program for use is added to them. Cash Apps are linked to a credit or debit card, and the settlement is automatic.
#5 Think about your purchases. Never buy expensive things under the influence of momentum. Reflect on each expensive purchase for at least 24 hours. Acting on this principle, you will never regret expensive and unnecessary acquisitions.
#6 Plan. Most people do not track where they spend their money, so they cannot understand why their expenses exceed the budget. Start distributing the estimated amounts to different envelopes: for transport, food, entertainment, and more. And the remaining amount can be deferred by throwing it into a personal account for interest.
#7 Get an electronic wallet. It is very convenient to accumulate money on it. Postponing will be much faster and will not be tempted to remove them ahead of time.
#8 Virtualize your money. Peer-to-peer payments in the style of bitcoins or Ethereum have turned from an exclusive area into a worthy force in financial markets. In the future, digital currency will only gain momentum, and if you want to take care of yourself, invest in it. If we talk about statistics, then the most valuable cryptocurrencies of 2020, according to CoinMarketCap, are Bitcoin, Maker, Bitcoin Cash, Ethereum, Bitcoin SV, Dash, and others.
#9 Split the item amount into your daily wage. This is the best way to avoid expensive purchases. Count how much money you make a day. And then divide the amount of the desired product into daily earnings. Think about whether another pair of shoes is worth 20 days of your hard work?
#10 Make lists of short-term goals. Make a list of things you need to purchase as soon as possible and glue it on a mirror or refrigerator. When this list is in front of your eyes, you automatically start avoiding unnecessary expenses and saving money to purchase only what is needed.
#11 Go shopping only with the list and strictly adhere to it. People who go to the store for products with a list and buy just what they plan spend much less money than those who decide what to buy when they get to the food market.
#12 Use public transport or walk. This will help save on gasoline for your own car. If you do not have a car, walk more so as not to spend extra money on travel in minibusses, taxis or subways.
#13 Check all airline fares. If you have to travel by plane, never limit the search for tickets to one airline. Check budget options, look for promotions and discounts, book in advance. If air travel is your personal whim, save money and choose a comfortable bus journey. Thus, you will save half of the costs planned for transport.
#14 Live relatively close to your workplace. Although this is not always possible, but thus you will save a decent amount from transportation costs.
#15 Buy clothes at sales. There is a huge difference in price between clothes with a discount and things for the full cost. But there is no difference in quality. By buying clothes at a discount or at sales, you will not only save, but you will also be able to purchase much more for the planned amount.
#16 Feel free to buy used items. The phrase "second-hand" does not mean that things that someone has already worn look terrible or not fashionable. In such stores, there are many stylish, brand and even new clothes, which cost tens of times cheaper than in the store. In addition, where else can you buy real jeans from Dolce & Gabbana or a Dorothy Perkins dress for a penny?
#17 Communicate over the Internet instead of a mobile operator. In today's world, where technology and the Internet run everything, it is much cheaper to communicate with friends and family thanks to the World Wide Web. Instead of expensive SMS, write e-mail or messages on social networks, and calls can be replaced with Skype or other instant messengers. If you already pay for the Internet, it makes no sense to re-spend money on mobile communications.
#18 Pick up books and magazines in the library. It is better to take them from friends, in the local athenaeum or download them from the Internet. In the modern world, when literature is very expensive, you will save yourself from buying, which will be useful, in most cases, only once.
#19 Look for discounts or free events. Museum night, open-air exhibitions, free concerts, and contests where movie tickets are played. There are a huge number of such events, and they promise no fewer impressions for which you pay a lot of money.
#20 Plan gifts. This will give you more time to find not only a useful but also an inexpensive present. And also, it will allow in advance and gradually allocate money for its acquisition, without a painful blow to the budget.
#21 Discuss spending limits with family members. Saving is a collective matter. Only in this way it will give a tangible result. Be sure to set spending limits, and do no favors to yourself or your children.
#22 Conscious choice. After a couple of months of budget management, you will really find out how much each expense item is, and you may want to adjust it – reduce or increase it. As a result, eliminate unnecessary expenses for you, and also find out where you regret investing (for example, on health or sports).
#23 Think about your earnings. The budget shows very well where your approach to finance leads to prosperity or bankruptcy. Perhaps it's time to change jobs to increase income, form an airbag, invest a percentage of income.
#24 Set your goals. If you set up specific provisions that you want to achieve next year, you will have an incentive. Whether it's a trip, buying a house, or a car. Postponing will be much easier if you know what you're doing it for.
#25 Increase your savings. Just putting money is not enough. Learn how to invest them properly. This will bring additional profit. Find the best options, consult with specialists, and the money will start working for you.
"An investment needs to make sense today and tomorrow." 
— Robert Kiyosaki
In the modern world, technology has entered our lives so tightly that now you can plan the budget and save money in a few clicks. To do this, many functional applications have been developed that will simplify your life. You do not need to put aside the accumulated cash, but it is better to make them work for you by investing correctly.
Author Bio :