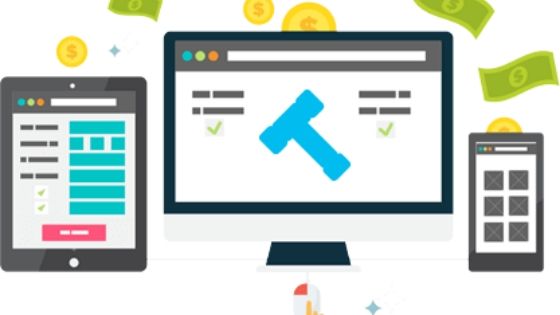 Auctions are like gold mines for non-profit organizations (and other fundraisers). The non-profit organizations (NPOs) can raise a lot of money just by hosting a charity auction.
Initially, this might look like an easy task from the surface. However, it could sometime be a headache to host a charity event or an auction.  If you are looking to host a charity auction soon then we have got some great tip for you.
To make your charity auction a hit and to raise maximum funds these tips for Fundraising would be a great help. So, don't blink your eyes and carry on reading if you want to achieve those desired results from your auction.
Marketing Auction Items
You might not realize the importance of marketing of a charity auction. However, marketing is probably the most important aspect of any sales. You might argue that charity auction is not done to make a good sale, rather it is for collecting funds for helping others. But the thing is how you are going to collect charity money if people won't attend your auction. In the end, it all comes down to the number of people attending and bidding at your auction and without good marketing strategy the numbers are never going go up.
You can also make use of auction software that can help you advertise on the online platforms. Apart from that auction software will also keep a check on the number of people that are going to attend the auction through online marketing. This will help you a lot in future while deciding your marketing strategy.
Pick Up Something Compelling
It is important that your products at the auction should be unique and good enough to attract a lot of people. If you want to raise good charity funds then it is important that the auction you are hosting is a success.
One thing you must always keep in mind while selection something for the auction is that it must not be specific to a single person or an organization. This highly reduces your chance of making good profits for charity. So, before you host an auction always figure out what you need.
Have An Exceptional Idea
Like we mentioned before every auction that is hosted by a non-profit organization has only one motive that is to raise fund. However, why would people attend your auction just to pay a little extra without a cause? Well, they won't unless you give them a good reason. So it is important that you have an exceptional idea for what you are raising funds, where are you going to spend it.
This intro before the auction can really affect the amount of fund you might raise. Keep in mind people will only help you if they feel like they are doing it for a greater good.
Make Full Use Of Auction Sport
Well, when we say auction sport we explicitly mean it. Auctions are the most aggressive and competitive way of selling products, items, etc. It is the best way of making your visitors bidding exceptionally high for a product just to beat others. Auctions perfectly exploit this human trait of ours. So when you plan to conduct or host an auction make sure that you create a sporty and competitive environment. Auction software is also designed to give users the same feeling and experience that they get during a real auction. If you want to attend the online auction then there is nothing better than auction software.
Provide every minute Detail in your item portfolio
Hosting an auction is by far the best way of collecting money for non-charity organizations. However, it can also get you into trouble if every detail is not mentioned and provided to the bidders. This can cost you a lot of money and even a few court cases. Make sure that every detail is explicitly printed in the portfolio including the expiry date contracts and other products and services in the list. Here you can make use to auction software instead of printing the details again and again in case anything went wrong.
Have A Great speaker
There are two ways people communicate during an auction and I think you might already know about these. Well, these are first the signboard used for bidding purposes. Another one is the speaker who constantly has to speak in front of the audience providing details of the product, announcing the name of the highest bidder and the winners. Here it is important that your speaker is very interactive the audience or else you auction might lose the momentum.
A Stunning Introduction Of Your Organization
Apart from the fund, you need an intro so, that people must recognize your organization and the work you do. This is important as they must know what you do with your funds. After all, they are entrusting you with their money.
Smooth Transactions
Smoother transitions are what sum up the auction. A lot of transactions has to takes place during an action sometimes summing up to millions and even billions. If you don't have smooth transaction facilities then you auction might not a huge success as you thought it would be. Although you might not lose a lot of money due to it, however, you will surely lose your reputation in the market.
Author Bio :