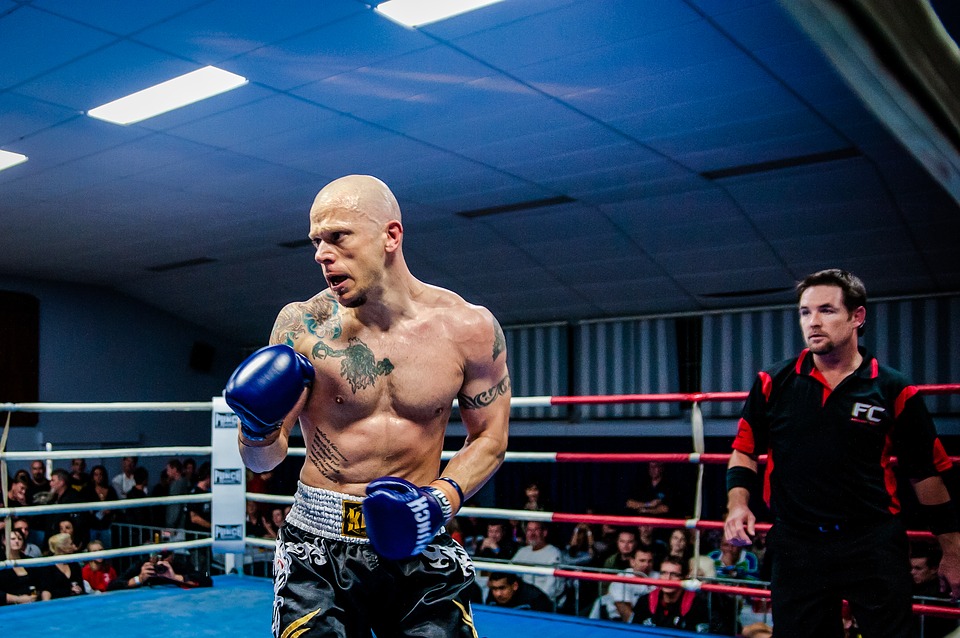 A lot of people are interested in starting Muay Thai, even if they don't have mixed martial arts fighting backgrounds. That's not a problem, but it's important that you take the right precautions and make sure you avoid some key mistakes to avoid embarrassment or worse, an injury. Whether you've just started Muay Thai, or you're planning to sign up soon, read on for the top mistakes that occur frequently so you can be sure to avoid them.
Buying cheap training gear
When you go through the Muay Thai journey, you'll end up relying a lot on your training gear, more than on anything else. This is no place to cut corners, so you don't want to be cheaping out on the costs. If you're only planning on doing a few sessions of training, you'll have to rethink your strategy.
Being a high impact martial art sport, the key to choosing which gear to purchase is not just going for the most expensive option, but trying to find something of high quality, ergonomic or adjustable and also durable items that are built to last. When you get accessories and training gear that are cheaply made and of poor quality, not only will they not last long, but you might actually cause yourself an injury.
Not getting all your equipment
It's important to do a lot of research before you sign up for Muay Thai classes. If you haven't done so now, it would be a great time to start. To maximize your training and learning potential, it's important to get all of the following equipment. First, some 14oz or 16oz boxing gloves; if you're just starting out, beginners are encouraged to get 16oz size ones.
But what's truly imperative is safety – you'll need to get some stand up shin guards, headgear, and groin protection. Also, in terms of a mouth guard, it's recommended that if you really want to commit to this sport you should go for a custom-made one, because it will fit your teeth better and give you better protection in the long term. Lastly, you'll need to get some elbow and knee pads, which will be especially valuable once you start sparring with a partner and throwing some elbow and knee strikes.
Trying to win in sparring
Sparring is not a contest. When you're sparring against a partner, your goal shouldn't be to win, but instead it should be trying to work with your partner to boost your skills and improve your technique. If you can, you should speak to your partner beforehand and talk about what you and they want to work on in that specific session. That will help the session go as smoothly as possible, and will help you both, in learning and practising new moves and in improving your form.
Not breathing through it
One common mistake that beginners will make is to forget to relax and breathe normally during each sparring session. Abnormal or faster breathing than usual is a natural thing that occurs, especially for those who aren't used to fighting, but it's key that you take some time to calm down before each fight. The calmer you are during the session, the more comfortable you'll be moving during the sparring. It's also easier for you to strike and anticipate. Irregular shallow breathing during a match can even make a person's muscles unusually tense, increasing the likelihood of sprains or other injuries if a fall or other high impact occurs in the fight.
Going straight for big moves
A lot of beginners try to master the ultimate move, the roundhouse kick as soon as they can. The tricky thing is, they often execute it poorly by going for a smashing motion instead of kicking in a whiplash manner. The right way to do it is through whipping, though. Regardless, as a beginner, you want to stay away from moves like that until you have learned the previous point, how to relax and breathe inside the ring during a spar.
It can be embarrassing to make any of these mistakes, but you don't have to spend time worrying about it. In reality, even your experienced instructors would have made mistakes like that in their past when they were just starting out, and a good instructor will teach you the right ways to correct your mistakes.
With time, you'll be able to move past these mistakes you're making and start getting into the habit of going through every move properly. The earlier you start, the better so you don't pick up bad habits, but even if you've been practising for a while and you're still making these mistakes, it's never too late to train yourself out of them.
The most important thing is to have fun. Muay Thai training, even though it's a sparring and physical combat sport, should be something you enjoy and have fun doing.
Author Bio :