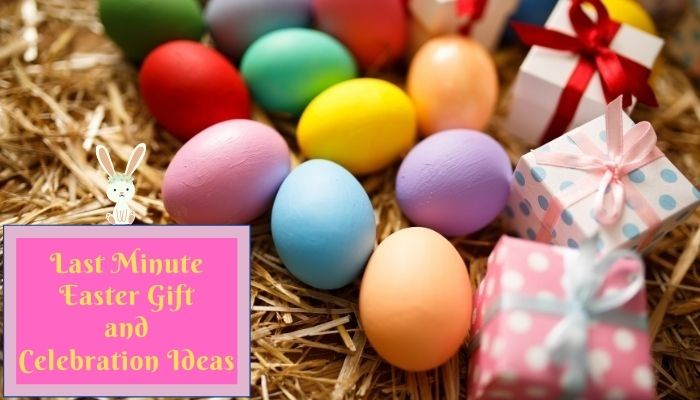 If you are like me, you would have waited until the very last minute to get the gifts to fill up the Easter baskets. Easter is all about surprising your loved ones with exciting gifts so that the celebration becomes more joyful. For Easter celebration also you can add a bit of spring cheer with bunny templates and simple egg cup upgrades and whatnot. All of us are procrastinators when it's about buying Easter gifts but we also want it to be fun and memorable.
It's always fun to spend quality time together with your loved ones. So you can choose any of the below ideas to gift or celebrate Easter. So if you are unaware of some amazing last-minute Easter gift and celebration ideas then you are at the right place. We have got some cutest and easiest gifts and celebration ideas for 2021 to make your Easter memorable and special.
Easter Egg Balloons
If you are having an Easter celebration outdoors then you must think of one of the best party supplies is Balloons. Balloons are party staples and you can decorate the area using dot balloons with the help of office supply stickers. Tie these balloons to the string and brighten up your outdoor Easter celebration. You won't always have time to fill your balloons with helium and so this is a great way to make Easter Egg Balloons. You can also string these balloons with your doorway, wall, or entrance for pretty and quick Easter décor. Order Easter Gifts from our online gift store so that you can surprise your special ones with exciting gifts for this festival.
Paper Plate Easter Bunny Ears
To get your little ones hopping last minute, you can pull together this adorable craft. All you need to make Easter Bunny Ears is a white paper plate, pair of scissors, and a marker. Fold the plate in half, cut out two bunny ears, color the ears, and then stand them up so that your kid can wear it almost like a hat. This will make a fun activity for the kids and they would be able to enjoy this all day long. Make Easter Gift Delivery to USA to your friends and relatives and convey your greetings for Easter through special gifts.
Make Easter Family Tree
This is a nice Easter decoration idea as well as a gift. This will enchant all your family members too. This springtime decoration is adorned with photographs of every family member and it is a thing for a family-focused holiday. This kind of decoration will look great at the entrance of your house and it will be a nice gift too to greet your special ones. You can get last-minute Easter Celebration Ideas from our online gift site so that you can have a blast with your dear ones for Easter.
Easter Gift Baskets
When you think of Easter gifts the first thing that comes to your mind is Easter Gift Baskets. You can be decorative with Easter gift baskets and fill the basket with a variety of gifts and surprises. An Easter gift basket is fill with candies, Easter-themed chocolates, Easter bunnies, and other pastel-colored goodies and spring-themed toys. This kind of gift baskets will surely be loved by your near and dear ones and it will also convey greetings to them. Buy Gift Baskets online from our online gift store and treat your near and dear ones with Easter gift baskets.
Easter Cupcakes
One of the best and the most common Easter treats are Easter Eggs. But one more kid-friendly Easter treats are cupcakes. You can go for Nest cupcakes, carrot patch cupcakes, etc for Easter to your family members and your dear ones for the Easter celebration. Moreover, these Easter Cupcakes can be easily made, and also they are the perfect addition to Easter celebrations. All you need is pastel baking cups, sprinkles, Easter candy eggs, and favorite icing.
Balloon Easter egg Mosaic
This type of Easter decoration is simply a work of art. Here the balloons are clustered in springtime colors so that the Easter vibes also come. Balloons are cheerful and so you can decorate any wall of the room with this kind of decoration for the Easter feels. It looks lovelier as it is decorated with a colorful ribbon.
Homemade Easter Chocolate
You can make homemade Easter chocolate which is the most efficient and most cheap way of treating your loved ones for Easter. Using chocolate slabs you can make Easter chocolates at home in different shapes like eggs, bunnies, and many more Easter or spring-related themes. These Easter chocolates moreover can be decorated with a variety of sprinkles and other such Easter-themed pastel-hued decoration. These chocolates can be adorned using ribbons and other such embellishments.
We hope these awesome last-minute Easter gifts and Celebration Ideas for 2021 Easter are just perfect.