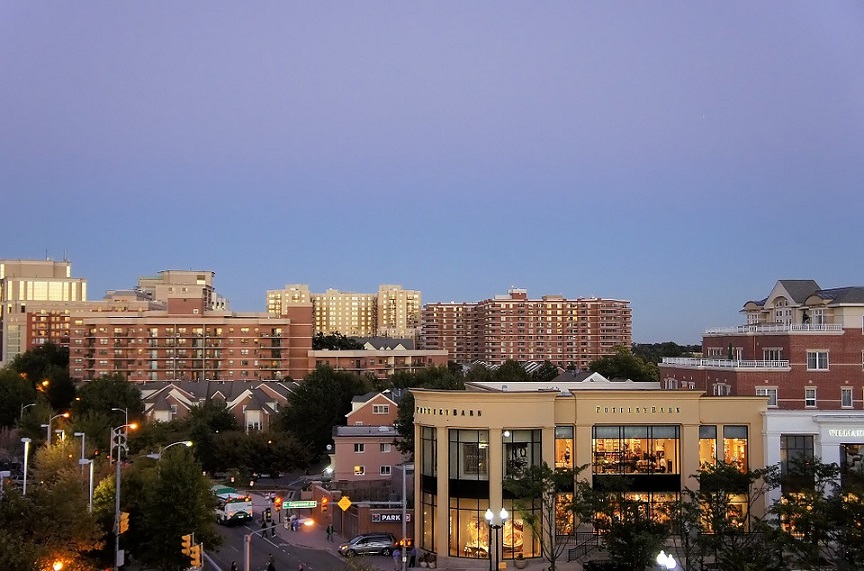 Many people worry about relocating to a new area whether it is for their jobs or for other beneficial prospects that a specific area can offer. You should have all the information necessary to make your move as smooth as possible.
Arlington, Virginia has many benefits for its residents with many revolving around the quality of life it offers. Great school districts for your children, amazing job opportunities for young professionals looking to start their careers in some of the best companies in the country and, finally, location which is important for both career development as well as families with children hoping to provide the best environment for them to thrive.
As in most situations there are some things that are best known before charging head first so we are going to try and give you some information that is meant to help you understand what living in Arlington is like.
Pros of living in Arlington, VA
For this we made a short list of the most important pros of living in Arlington, Virginia. Something to be taken into account is the fact that Arlington is a county, not a city which means that taxes and government work are slightly different here. We will get to that later though.
Location
There aren't many places that can offer the kind of versatility that Arlington, Virginia grants its residents. Aside from the obvious proximity to Washington D.C. and the many working opportunities there are within a short commute, Arlington is close to many other areas of interest. The coast is being one of the closest major attractions, which is one of the major selling points for realtors in Arlington, VA. There are places like the Chesapeake Beach just a 55 minutes drive from downtown Arlington, but you can also go to Virginia Beach if you're comfortable with a drive that's roughly 3 hours. Another great selling point for Arlington is the proximity to the mountains. With just a 5 hour drive you could take a weekend trip to the Appalachian Mountains if you want to lose yourself in the rocky scenery.
Transportation
While cars are a must in most urban and suburban areas in the U.S. they also come in handy in Arlington, VA but it would be best to use them for trips outside of Arlington. The reason for that is the many options that Arlington has to offer in lieu of public transportation. The proximity to Washington D.C. helps bridging the gap further through the metro stations which include several lines in Arlington. In regards to buses there are over 20 routes available in Arlington from the D.C. area without adding the Arlington Transit. You can also move around easily with just your bike as there are many bike lanes and bike designated routes which make Arlington a very bike-friendly place. Aside from walking, other options include e-scooters, Uber, cabs or other ride-sharing apps.
Things to do
Arlington is a place where being bored is a choice and not a result. Here, you can only get bored if you choose to because there are many things to do in Arlington, VA some happening at the same time throughout Arlington every day. The nightlife scene is very exciting for those young adults looking for a good time most days of the week. There are also plenty of memorial monuments, museums and places to visit in Arlington, but if somehow that's not enough, Washington D.C. is a 15 minutes drive across the Potomac River. Arlington is close to great shopping spots like Georgetown or Tyson's Corner and, of course, Pentagon City Mall.
Parks
With investments being made for parks and recreational areas throughout Arlington ever since 1933, when the first budget allocation of $500 was made, today, Arlington has an area of 11% of land reserved only for parks. Arlington is a very walkable community and its parks are a testament to that. Just walking around Arlington or through your neighborhood you will find the perfect green pasture to enjoy a day out with your family and friends while also making sure your pets get the amount of exercise that they need.
Community
Aside from its welcoming residents and friendly neighbors, Arlington is very open to involving anyone in its development. In Arlington, specifically created for the development of the community, you have the Arlington County Civic Federation. You can join one of these civic associations, the ones belonging to your neighborhood, and be an agent of change in your community. This is where you can impact change in the school system or discuss other important issues that are vital to you or your family.
Cons
Places like Arlington have as many important cons as there are pros. Overlooking them wouldn't serve justice and we would be painting an unfair picture. This isn't our intention as we believe that Arlington has many benefits to offer, some that can outweigh the disadvantages.
Expensive
The cost of living in Arlington is definitely higher than most other parts of the country. At the time when this article was written the median home price in Arlington is $782,000 and it's only expected to rise. The median rent in Arlington is $2,500 and it's higher than the median rent in the Washington-Arlington-Alexandria Metro area. Back in 2018 the average household income in Arlington, VA was $122,000.
Traffic
If you can avoid driving a car in Arlington, you should and as we pointed out a few paragraphs before, you can avoid driving a car in Arlington. With so many viable options for getting from point A to point B you should not completely rely on your car. Your cars would be best used in and around Virgina as there are many areas to visit and your car can really prove its worth there.
Parking
This could be part of the traffic con but parking did earn the right for its own con. The way in which Arlington developed throughout the last 30 years really impacted the parking availability. There are parking lots but most of them are occupied by the time you get there. Finding an empty parking spot might be difficult but you can use Ubers or the metro. If driving your own car is detrimental you can download the ParkMobile app to help with the whole parking process.
Aging infrastructure
Being established for the first time in 1791 and going through several changes it's safe to say that Arlington is old, but that's part of its charm. That, however, is also the reason why it has an aging infrastructure. They are implementing a plan in order to improve this. This plan intends to maintain the amazing parks and recreation centers but, at the same time, the main focus is to renew the water and sewer system as well as technological and public safety updates in order to improve the roads.
Overcrowded schools
This is what naturally happens considering that Arlington is the number one school district in the state of Virginia. It is one of the principal reasons why so many young families and newlyweds move here but that only leads to schools being overcrowded. This will be implemented in order to alleviate some of those problems as the population continues to grow and there will be an increase in children and students attending the schools in Arlington.
Conclusion
There are many reasons why moving to Arlington, VA may just be one of the best decisions in your life. With a crime rate that's lower than 61% of the country, Arlington can offer you and your family the safety necessary to set down roots and grow. The economy is climbing and real estate is trending since 2019 in Arlington. This allure won't change anytime soon as its proximity to Washington D.C. is a big part of that and many end up working in D.C. while living in Arlington. What makes Washington better or worse than Arlington as home prices are relatively similar?
Do comment to share your own experiences and opinions about moving to Arlington, VA. Did you like it? Is there something you think we should have mentioned? Was it difficult to relocate to Arlington, VA? Like & Share if you found this article useful.