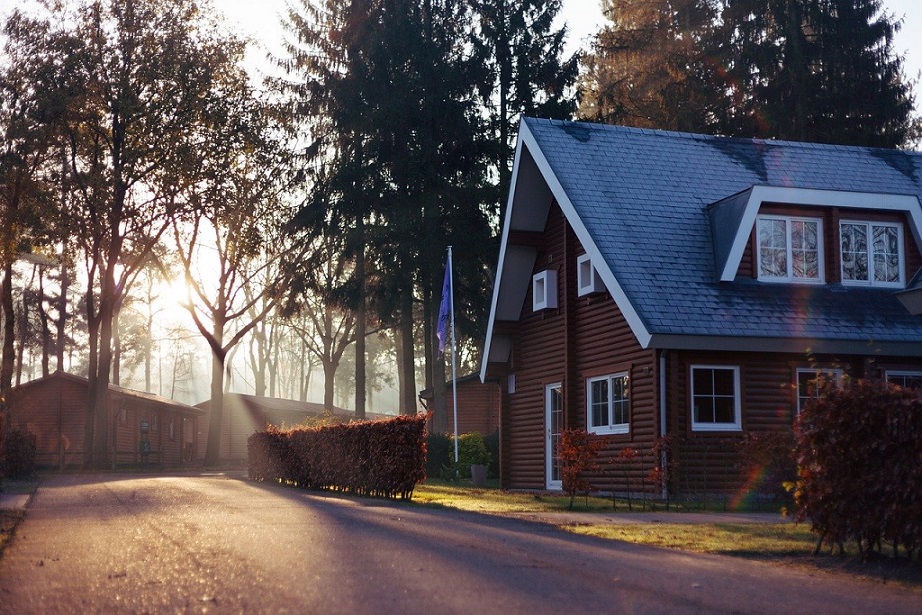 If you are planning to invest in real estate, then there is no better way to consider buying residential properties in Canberra, Australia. Undoubtedly, there are a number of advantages to buying in that part of the world. According to us, if you wish to buy homes in Australia for investment purposes, you are stepping ahead to an economically sound environment, with an unemployment rate 33-year low than in other countries.
What's more? The country till now has relished around 16 progressive years of positive economic growth, averaging 3.7% pa, which simply means the great ability of jobs, good access to tenants that in turn, helps your pocketbook. So, overall, investing in residential property in Australia is going to give you a number of benefits.
Don't waste more of your valuable time. Let's discuss those amazing benefits that you can get:
1. Financial Security
One of the most important benefits of investing in real estate gives investors stable & long term financial security. When you have a constant flow of cash in continuation, the remunerations of this investment surely bring on financial rewards for a long time.
Owning a rental home can afford investors a feeling of security because of the property's "appreciation value" over time. That means your property's value is most anticipated & going to rise because the land is an appreciating asset. With that said, nonetheless, there is no assurance the value will rise considerably. Therefore, it is always advised to completely research the area before closing the deal.
2. Tax Benefit
This benefit is a kind of guarantee for homeowners that they won't lose as much money on an investment. The reason being Australia has a tax break applied to as negative gearing. The negative gearing means that your expenses and interest payments are higher than the return. It means if the property's price increases every year and you have positive cash flow, it may still be losing money.
The negative gearing loss involves the computation of loads of factors. That further includes your property income, property expenses, and depreciation value.
3. Powerful Real Estate Market
If you're purchasing a residential property for investment, it's a good time to do it. The real estate market is growing once again after a short-tempered downturn. It's undergoing a sharp uptrend now; the last time Australia has had a high was in 2017. This is the reason that a huge number of Australians are now planning to purchase a property.
The towns that underwent the greatest growth are Canberra, Melbourne & Sydney. Therefore, if you want to buy a property that gives you higher revenue and won't disturb your finances, then it's the right time to make a Purchase.
4. Great Living Standard
No doubt, Canberra, Australia has shown excellent performance in many aspects of human well-being. It sounds great on wages, learning, climate, health, and life satisfaction. Overall, it's a great place to look into if you want to live somewhere with an assurance of a good and healthy life.
Public transportation in the larger cities of Australia has a higher standard. You can effortlessly go anywhere by bus, trains, and taxis. Apart from it, if you intend to explore the other regions, flying is a great option because of the economical prices of domestic flights.
5. Inflation
One of the other most important benefits of investing in real estate is a boundary against inflation. With high inflation, no doubt, your rental income & property value will increase significantly.
Real estate investors greet inflation with open arms, The reason being as the cost of living persists up, it maintains their cash flow and opens doors to more opportunities.
6. Outstanding Views From Australian Homes
It's no wonder that Australia has some of the amazing views in the world. If you want straightforward access to such, then going into the country is a wise decision. The distinctive areas offer different types of views, so you'll consider them when deciding where to buy a residential property. Buying a house in Canberra, for instance, will enable you to observe the amazing views from various places.
Buying a property in Villa World, Gold Coast will also give you easy access to various most magnificent views in the country. You can relax on the beach, hang out with fishes, dine with illustrations, and so on.
7. Mortgage Payments Are Included
Other benefits of investing in real estate involve your tenants as well. Simply means the rental income you earn each month is more than enough to satisfy your expenses, including your mortgage payments.
Basically, your tenant is the one paying your mortgage. Therefore, it is inevitable to keep your tenants happy & avoid the negative reverberations of the vacancy at all costs. After all, tenants are the best source to help you meet your monthly expenses in a good way.
Conclusion
Real estate values in Australia are growing at a pace that meets the fastest growth rates in the world, so there's no time like now to take advantage of increasing interest & demand for real estate investment in Australia. To boost your chances of property success, consider having thorough research before making a purchase.
Get the best-investing advice from the expert Real estate agents to buy property in Canberra or in another part of Australia and keep your money working as amazing as possible for you.
Happy Investing!
Author Bio :