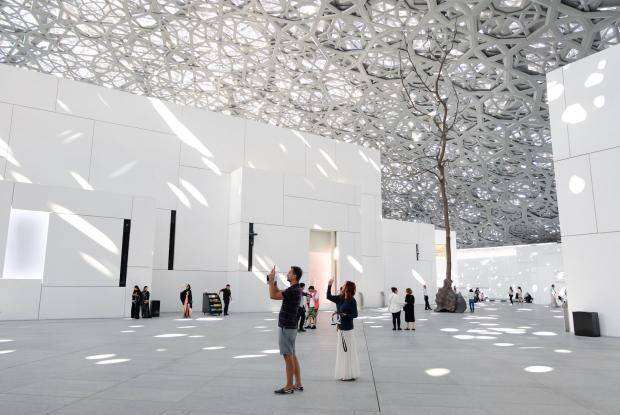 My experience at Abu Dhabi's Louvre was simply magical. It was as if everything from the old became alive in today's modern time. I love arts and I have a huge passion and respect for it as well. However, art is not for all and I understand that because many people decide to visit such places to find peace and solitude. Coming back to my experience at Abu Dhabi's Louvre, it is a new museum in Abu Dhabi opened in 2017 and has been made in collaboration with Louvre France. I had a spectacular time there.
These are my top picks in order to plan a visit to the Abu Dhabi Louvre:
Pick up a tour guide – Yes, we all love roaming freely while trying to learn about new things such as artwork in museums. But I recommend this to everyone because, in the end, a professional guide at Abu Dhabi Louvre is essential. The guide who came along with me explained about the artwork along with historical backgrounds and its importance. This made my journey not only enlightening but also more educational.
Don't forget to bring warm clothes – It gets really cold inside the museum, and thank goodness, I was carrying my sweater along with a scarf to keep myself warm. One of the reasons why the temperature is so cold inside the museum is to protect the artifacts and other stuff.
Don't confuse yourself, just follow the numbers – The Louvre Museum of Abu Dhabi is huge as there are a total of 23 galleries and they are divided into 12 chapters – each with a set of unique numbers on the gallery wall. Just follow the unique numbers carefully which gives brief information about its history. With this idea, it wasn't difficult for me to learn about the history of the individual artworks.
Mind yourself – Since, I was at Abu Dhabi Louvre it was important to behave myself related to other people and different artworks too. Most of us don't understand that a museum is a place which is meant to be quiet and also teaches us new things which makes our experience a memorable one. Hence, next time when you're at a museum such as this, remind yourself to keep your phone on silent, don't make any noise and don't eat inside. There's a café outside if you wish to eat.
Take pictures but without the flash – When it comes to pictures, it can speak a lot. But when it comes to artwork more than 1000 years old, they need to be respected. You can unlock your phone and take a picture with the phone camera, but keep in mind to take the picture without the flash or else it can cause some serious damage to the artwork.
Educate yourself by attending a few workshops – Inside the museum, there is an Art Studio and Permanent Galleries which offer educational workshops. I attended the workshop because I wanted to learn more about the Abu Dhabi's Louvre and its collection. There are different workshops held during the week and the program lasts for about 45-90 minutes.
Don't be in haste – Take your time inside the museum. Museums, in particular, are not meant to rush in and get out immediately. Abu Dhabi's Louvre museum roughly takes 2 hours to enjoy all the chapters while appreciating the artwork. And hence, it is vital to spend as much time as possible to learn new things and feel the essence of the structure which has taken around 10 years to build this place.
Children's Museum – Our children are the future generation and it is important to teach them the right way. This museum has a dedicated section for children between 6-12 years of age. They are taught about the museum's spaces and its environment, which is necessary to keep these rare pieces of art. This not only to help them learn but also increase their learning curiosity. I was surprised to see many children actively taking part in learning things about the museum.
Shop for some souvenirs – Before your journey ends at this remarkable museum make sure to visit La Boutique Gift Shop which sells various different souvenirs from around the world.
Grab a bite to eat at the end – After my journey at this remarkable place, I wanted to grab a small bite before heading out to my hotel. There's a restaurant where the interiors are inspired by Arabic patterns with modular compartments. Along with the restaurant, there's a café as well where the design of the interior is filled with attractive colors. Both the café and restaurant serve excellent fast-food and coffee. I gorged on some coffee and kebabs.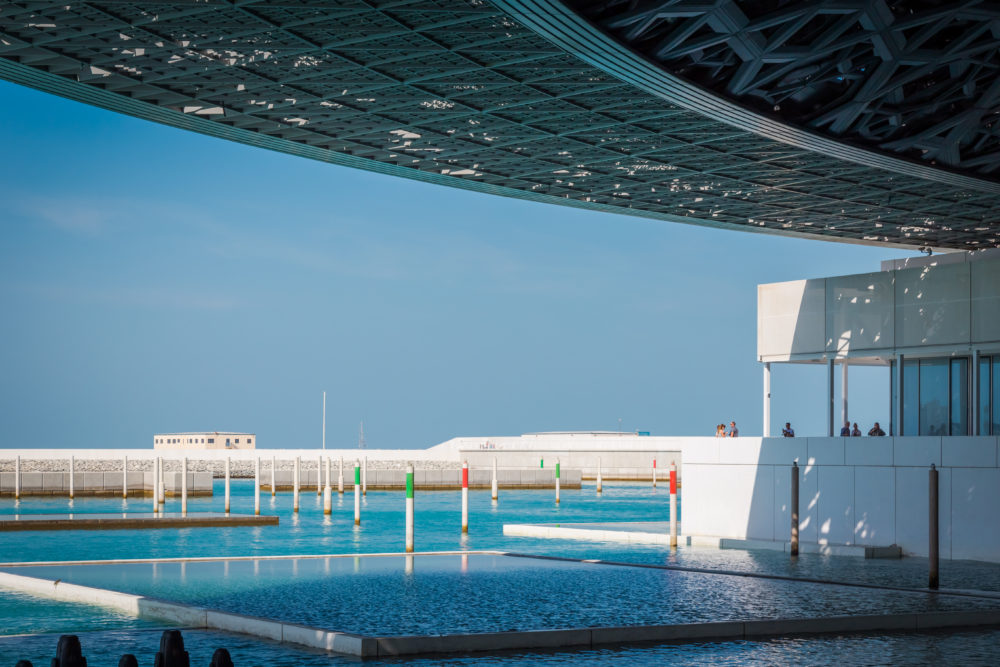 Before I conclude, I wanted to share some few handy tips –
You can access the internet with the help of free Wi-Fi inside the museum.
There are lockers and cloakrooms at the main hall.
Near the ticketing lobby, there's an ATM if you require some cash.
There's free parking outside.
I was eagerly waiting for Louvre Abu Dhabi to open up and I was glad it did (in 2017). There are so many things to see here and jotting down everything in this article won't be enough. You need to be present there in order to experience it by yourself. If you're also an art lover myself, then take some time out and make a plan to visit Abu Dhabi's Louvre Museum and like me, you too will have a wonderful time.
Author Bio :